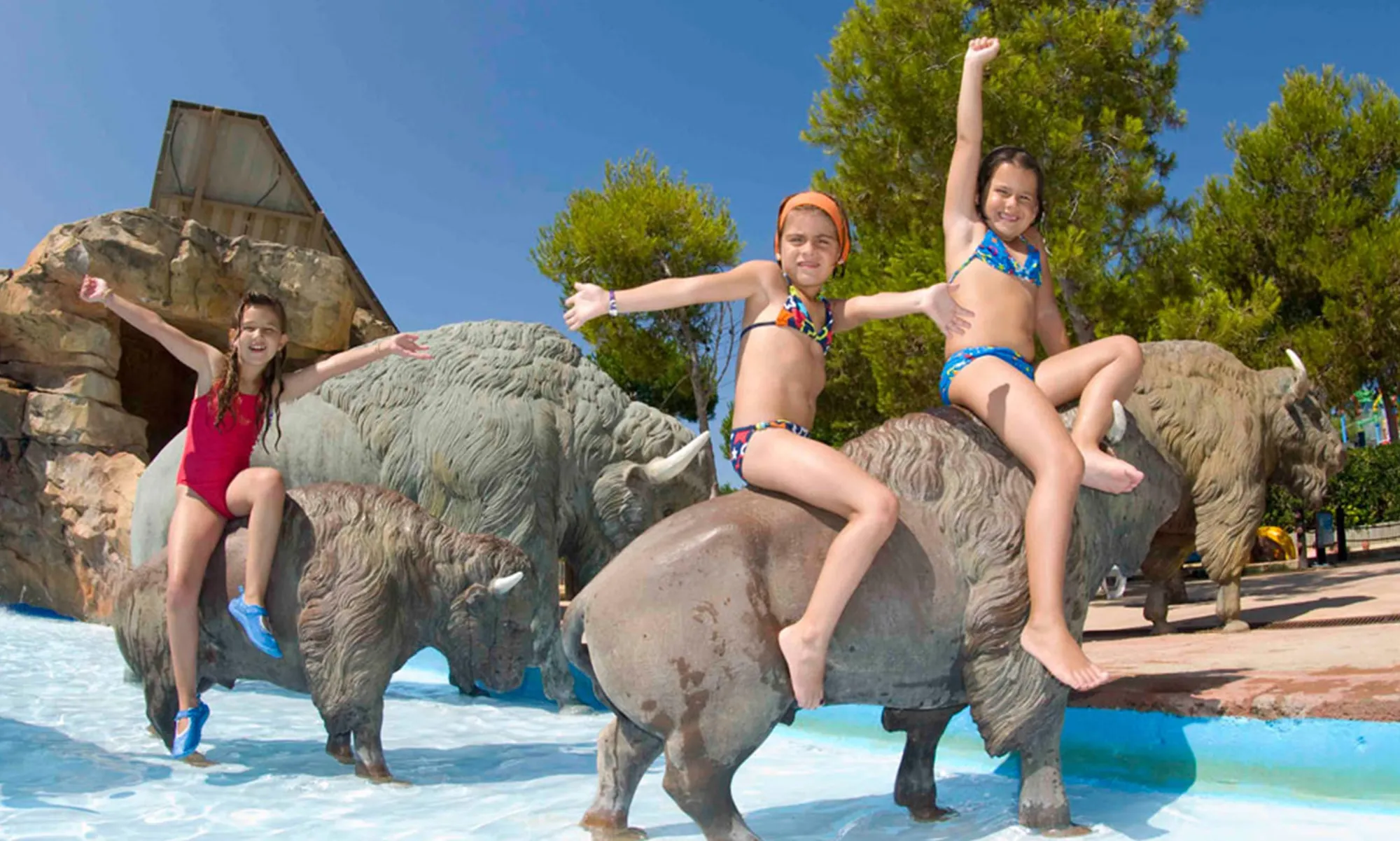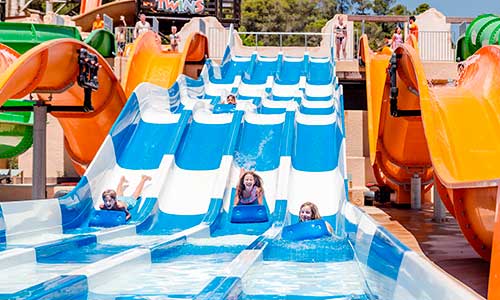 Spending a family holiday in Majorca is synonymous with sun, water and beach. Therefore, the outdoor leisure activity options are so wide on the island that it is sometimes difficult to just choose one. One of the most recommended is the Western Water Park, a theme park set in the Wild West where both children and adults will spend a day of fun. The park is divided into four large areas, each designed for a different type of adventure. The first, Adrenaline Fun, is for the most daring who want to slide down 30-meter high slides and boost their heart rate. If you want to have a great time with your children, the Family Fun area includes a lazy river and giant float slides that will entertain you all. In addition, the youngest of the house will find their place in KidzWorld, a playground adapted for your children so they can have fun in the water too. And if you want to relax a bit, the park also has areas to forget about any concern, including a Jacuzzi that will provide you with a pleasant massage while you think about what attraction you are going to go on next. Sign up for the excursion to Western Water Park and enjoy a day of fun, a unique place in Europe.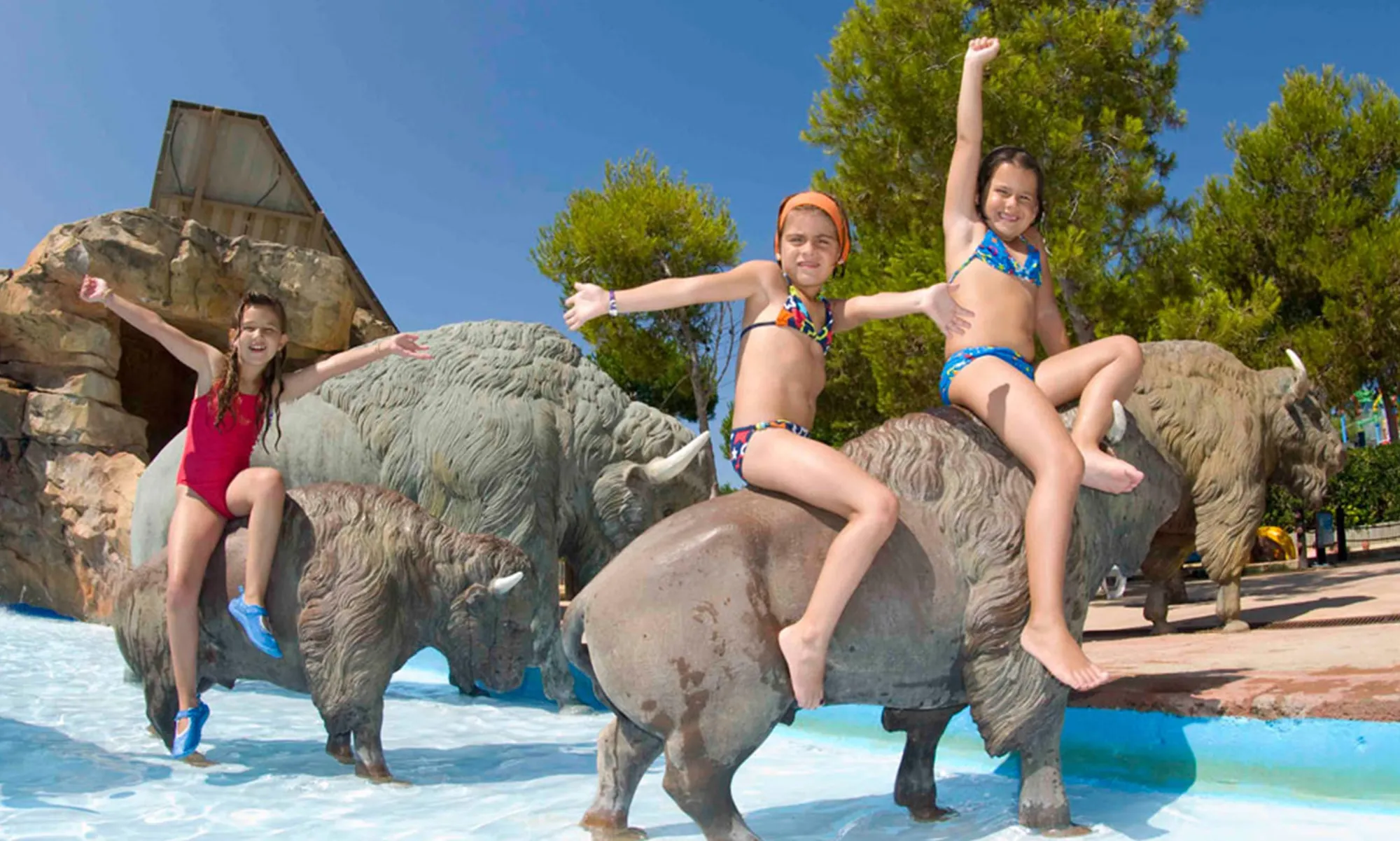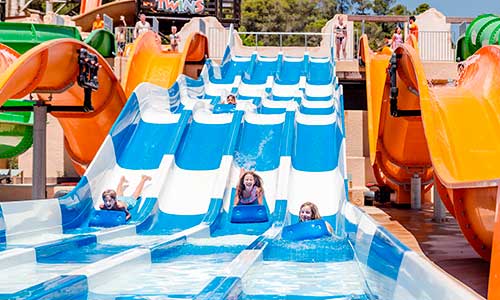 How to get to Western Water Park in bus
This water park is located on the outskirts of Magaluf, on the road from Cala Figuera to Sa Porrasa. Although you can easily reach us with our taxi service in Majorca, you can also enjoy the day even more thanks to ROIG Bus, which will make your trip to Western Water Park an unforgettable day. Next, we specify the bus collection points:
SOUTHEAST:
Cala Mondragó – Cala Barca – Cala Egos – Porto Cari – Cala D'or – Cala Ferrera – Cala Serena – Porto Colom
EAST:
Porto Cristo – Cala Mandía – Cala Romantica – Calas de Mallorca – Cala Tropicana – Cala Murada – Cala Figuera – Cala Santanyí – Colonia Sant Jordi
Bookings for the bus excursion to Western Water Park
If you want to book a trip to Western Water Park so both children and adults can have a great time together, you just have to contact ROIG Bus, indicating the day you want to make the trip and the number of people who will attend, as well as indicate how many of them are underage. Our team will inform you about the conditions and prices of this unique experience.
Call +34 97165 71 73 or write us an email with your information to info@roig.com
Discover more Trips ROIG Bus