ROIG RENT A CAR CALAS DE MALLORCA OFFICES
To get to the Calas de Mallorca offices, once you have arrived at Calas de Mallorca you should go to Passeig de Manacor 133, just at the corner of Sa Mola street.
On that corner you will find a white building where our offices are located right in front of the Tourist Office. There we will receive you and deliver your vehicle.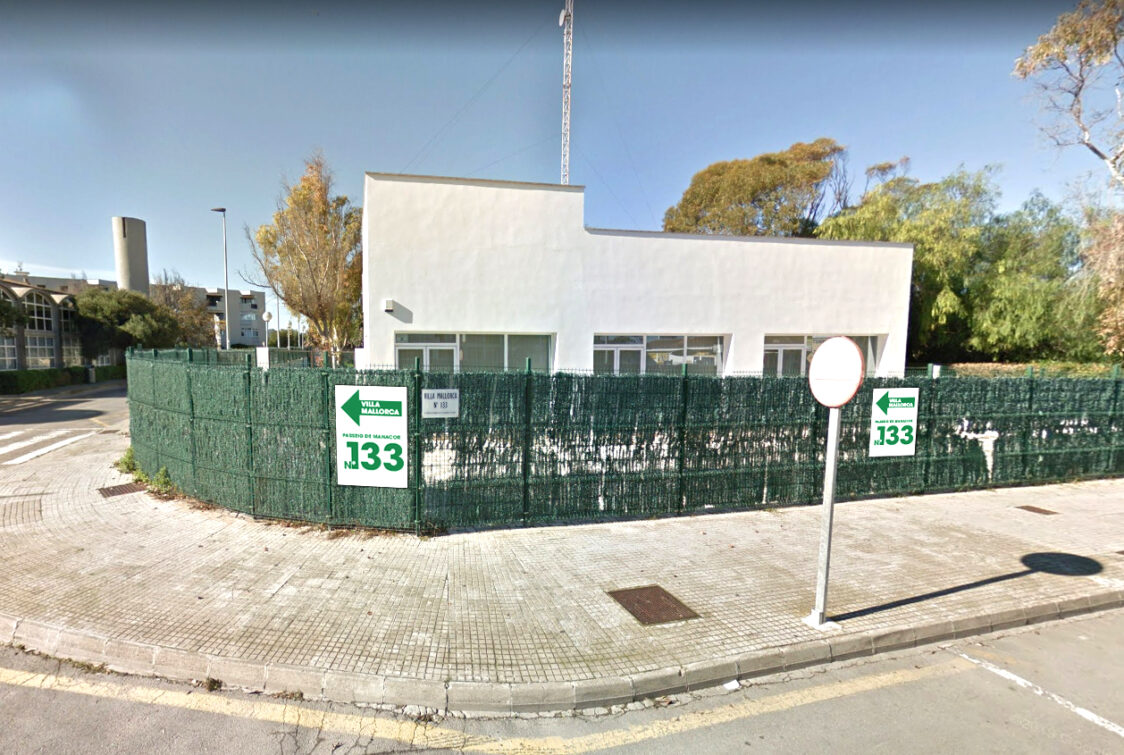 If it's easier for you, you can click on this link to access the direct location: https://cutt.ly/PKKfrKP
Offices of
Slide
No extra charges on petrol
Collect your car with a full tank and return it full
All our prices are available on the website. There will be no compulsory supplements on arrival
Check out our Services section for full details of our free extras!
Add a second driver at no extra charge
Slide
You can cancel your reservation at no extra cost!
No more queuing!
We will be waiting with your car when your flight lands
A company offering a full range of services
We are the only company to offer the full range of road transport services
If you pay for the petrol in advance and take out fully comprehensive insurance cover
Slide
No higher rates for young drivers
Pay the same even though you are young
Payment on vehicle collection
No advanced payment is required
If you return the car before time we will refund the difference
The cheapest GPS on the market
Don't get lost in Mallorca. We offer you GPS at the best price
Slide
24 hour roadside assistance free of charge
We will be on hand in the event of an emergency and will replace your car at no extra charge
ROIG offers you the most exclusive models on Mallorca
You can modify your booking at no extra charge
We renew the fleet each season!
Guaranteed low mileage on the car you will be driving
Car rental in Cales de Mallorca
If you need car rental companies in Cales de Mallorca (or Calas de Mallorca), at Roig we can help you. We are leaders in passenger transport by road in Mallorca, and the only Balearic company that offers a comprehensive service in this field. With us, you can rent cars and coaches with or without a driver, or book a taxi.
We specialize in car rentals in Cales de Mallorca, one of the most popular destinations in the east of the island. Since 1953, we have put in your hands the most complete fleet renewed every season and with the first brands, so that you can choose the model that best suits your needs and your budget.
We wil tell you why we are the best car rental option in Cales de Mallorca. Get ready to enjoy Mallorca with total freedom and at the most competitive price, and with the support of a group of professionals always at your disposal.
What to see in Cales de Mallorca
Cales de Mallorca is located in the Cortera area of the Hospitalet Vell estate in the municipality of Manacor. Today, it is the main tourist center of the Manacorí coast, as well as an ideal destination for those who have in mind to travel to Mallorca with children.
However, this is not only a destination for sun and sand, but also offers endless options for cultural visits. One of the most recommendable is to visit the church of Our Lady of Sorrows, which began in the late nineteenth century.
One of the places you must discover is Porto Cristo (or Portocristo), located 14 km from the city Manacor, where one of the most beautiful natural harbors of Spain unfolds. You can also relax by its very pleasant promenade and an extensive leisure and restaurant offer, where you can taste the specialties of Mallorcan cuisine.
However, the main natural attraction of Manacor and its surroundings are the caves scattered along the coast. The most famous are the Drach caves, which have a depth of 25 m and 2.4 km in length. Inside, is the Martel, one of the largest underground lakes on the planet. If you wish, you can travel on board a boat. Can you imagine it?
Other nearby caves are those of Hams, where you can attend an indescribable light show that will amaze you; the Pirate cave, enabled for tourist visits in the eighties and studded with beautiful stalactites; the Artà caves, discovered in 1905. This was the first to be opened to the public in Spain: specifically, in 1910.
If you decide to rent a car in Cales de Mallorca, you have it very easy to get there in the most comfortable way. Test it out for yourself!!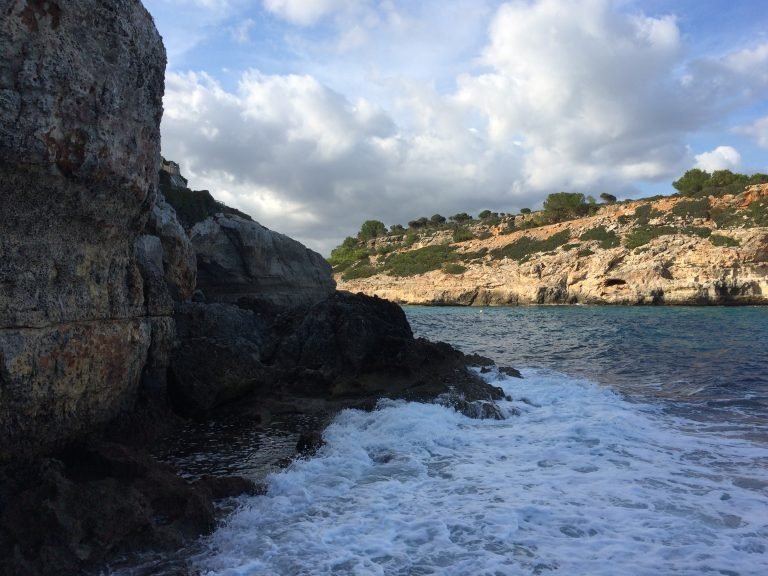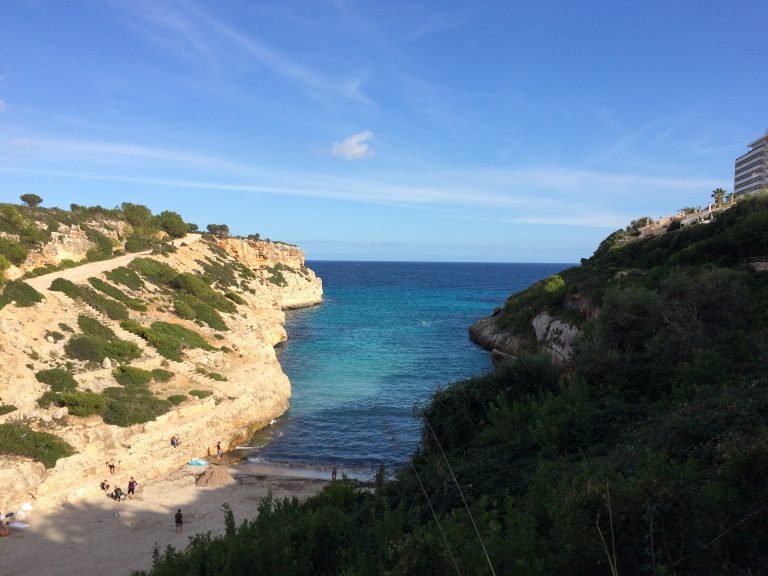 Enjoy your car in Cales de Mallorca with Roig

There are many benefits of opting for our rental cars in Mallorca. For example, to adapt to as much as possible to you and your holiday, with Roig you can modify or cancel the reservation without penalty, add a second driver at no additional charge or enjoy a 24-hour technical assistance service free of charge.
Do you want more advantages? If so, you'll like to know that you can make your reservation without a credit card. You only have to contract our insurance and leave a small deposit for petrol when you pick up. The fuel will not be a problem either: take your car with a full tank and return it as is (the pick-up can also be done at Palma airport). And if you make the return before agreed, we will pay you the difference, so that your holidays in Cales de Mallorca are an opportunity to save.
To help you control your budget, we also guarantee the greatest transparency when hiring our services. The prices are what you see on the web: no small print and no surprises. This is one of the reasons why the Government of the Balearic Islands has awarded us the Seal of Good Practices.
There is still more: despite guaranteeing the lowest fares, we can also provide you with luxury cars, with or without a driver, perfect for family celebrations or events in Mallorca. And for groups, you can choose our bus rental services.
Discover
Mallorca
Plan your trip around Mallorca with our interactive guide. We know our island well and will be delighted to show you the best routes, beaches and scenery so you can explore the island and enjoy it as much as we do.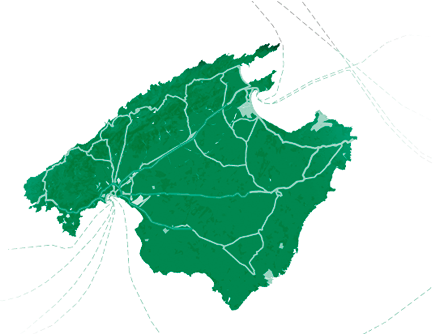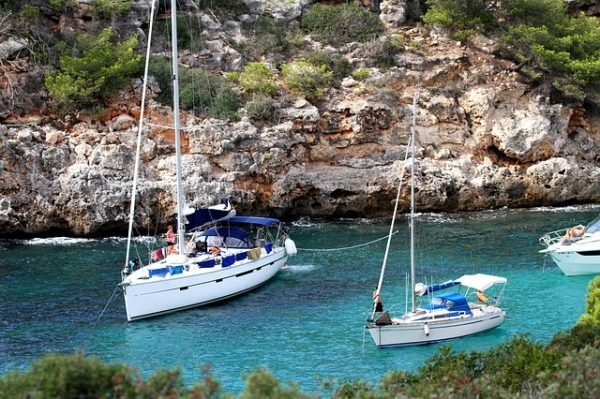 What to do in Cales de Mallorca
One of the biggest local attractions is the magnificent beaches of Cales de Mallorca. Specifically, it is the beaches of Cala Antena, 30 m long by 70 m wide, and Cala Domingos, divided into Es Domingos Grans (80 m long by 140 m wide) and Es Domingos Petits (50 m wide). of length by 120 m of width).
Cala Antena, the smallest of all, is at the entrance of Cales de Mallorca. In turn, Cala Domingos is a very quiet and shallow family beach, very suitable for those who wish to travel to Mallorca with children. In addition to having a kiosk in which to buy snacks, soft drinks or ice cream, it also has showers, umbrellas and sun loungers. Likewise, it is very appreciated by those who wish to practice diving in Mallorca, swimming among cliffs and exploring their unspeakable sea beds.
Not far from there, the Natural Area of Special Interest (ANEI) of the virgin coves of the municipality awaits you. Among them, we can refer to S'Estany den Mas, Cala Magraner and Varques. The latter is located between the residential areas of Cales de Mallorca and Cala Romántica, and has dimensions of 70 m long and 50 m wide.