Offices of
Slide
No extra charges on petrol
Collect your car with a full tank and return it full
All our prices are available on the website. There will be no compulsory supplements on arrival
Check out our Services section for full details of our free extras!
Add a second driver at no extra charge
Slide
You can cancel your reservation at no extra cost!
No more queuing!
We will be waiting with your car when your flight lands
A company offering a full range of services
We are the only company to offer the full range of road transport services
If you pay for the petrol in advance and take out fully comprehensive insurance cover
Slide
No higher rates for young drivers
Pay the same even though you are young
Payment on vehicle collection
No advanced payment is required
If you return the car before time we will refund the difference
The cheapest GPS on the market
Don't get lost in Mallorca. We offer you GPS at the best price
Slide
24 hour roadside assistance free of charge
We will be on hand in the event of an emergency and will replace your car at no extra charge
ROIG offers you the most exclusive models on Mallorca
You can modify your booking at no extra charge
We renew the fleet each season!
Guaranteed low mileage on the car you will be driving
Car rental in Portocolom
If you are considering spending a holiday in Mallorca, you may be interested in knowing the car rental companies in Portocolom. In that case, we encourage you to discover how much Roig has to offer you. Since 1953, we are specialists in touring cars and rental coaches, to which a taxi service in Mallorca has been added. The result is a comprehensive single-passenger road transport service in the Balearic Islands.
Our rent a car service in Portocolom, one of the main tourist destinations in Mallorca, will help you to move freely. Choose from our extensive catalog of brands (also luxury) and available models. In addition, you will have the peace of mind to get behind the wheel of cars with little mileage, since we renew our fleet annually. All this with a close and professional treatment, so that your only concern is to enjoy Mallorca.
Discover all that our car rental in Portocolom has to offer and all the advantages that Roig puts in your hands.
What to see in Portocolom
Portocolom is a coastal town, belonging to the municipality of Felantitx and located in the southeast of Mallorca. Known as Es Port by the locals, it is the preferred summer resort for the inhabitants of the east of the island.
Although the coves and beaches of Portocolom are its great attraction, this enclave is ideal to know the abundant architectural and natural heritage of this land. An activity that will be especially comfortable if you are one of those who prefer to travel by car in Mallorca.
The main religious building of Portocolom is the parish of Mare de Déu del Carme. The temple is in the Plaza de Sant Jaume and is from the 19th century. Next to this neo-Gothic church, you will find inviting homes painted in pastel colors. Take the opportunity to explore the old town, which is on the opposite side of the port. To the west of it, you can visit the Sa Aduana district, originally from 1880. It is also convenient to get to Es Riuetó, a picturesque village with fishermen's houses.
One of the claims to be seen near Portocolom is the sanctuary of Sant Salvador, 6.5 km from the town of Felanitx, and which is accessed by the Ma-4010 road. Perched at Puig Sant Salvador (509 m), the highest mountain in the area, this building has accommodation places, a huge stone cross –the Creu del Picot– and a monument dedicated to Jesus.
You can also not miss the beautiful caves of Drach, in Portocristo (or Porto Cristo), 25 m and 2.4 km long and with one of the largest underground lakes in the world: Lake Martel, which you can travel aboard a boat. It is worth spending some time to discover the caves of Hams, located 1 km west of Portocristo. In these grottos, you can admire a captivating spectacle of light and color reflected on a constellation of stalactites.
Other places of interest are the castle of Santueri (1306), a fortification erected in the Sierra de Llevant (408), in the municipality of Felanitx. This fortress was built on the remains of an Arab castle, located in turn on a Byzantine construction.
And if you like history, you have an appointment with the town of Closos de Can Gaià, a settlement from the Bronze Age where navetas are preserved, a funerary construction typical of Mallorca and Menorca.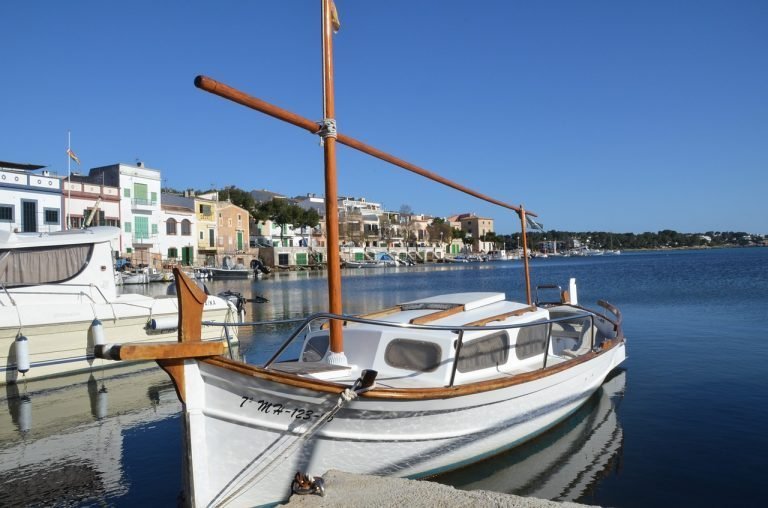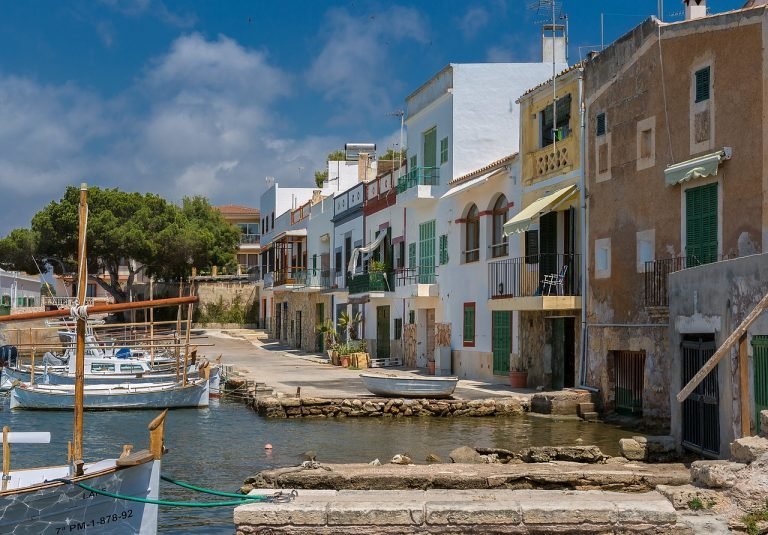 Advantages of renting a car in Portocolom with Roig
If you want to know these and many other interesting places, do not forget to rent a car in Portocolom, at the best price and with many advantages: 24 hour technical assistance with no added cost, the possibility of adding a second driver and booking without a credit card …
For more information about our services, call us without obligation at (+34) 971 65 71 73, from 08:00 h to 20:00 h continously or send us an e-mail to info@roig.com. We will respond to you as soon as possible.
We have the best car rental in Portocolom, with or without a driver. Don't just let us tell you about it, experience it for yourself and enjoy a unique trip to Mallorca! Palma, Pollença, Sóller … With Roig, they will all be within reach!!
Discover
Mallorca
Plan your trip around Mallorca with our interactive guide. We know our island well and will be delighted to show you the best routes, beaches and scenery so you can explore the island and enjoy it as much as we do.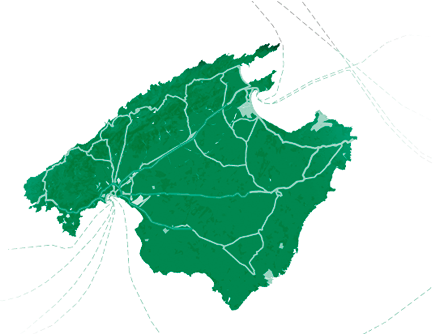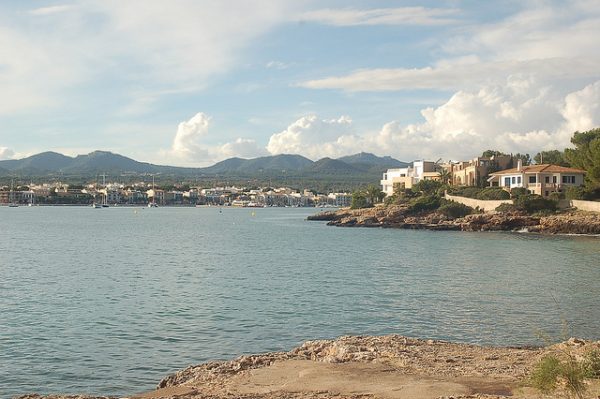 What to do in Portocolom
Make the most of your time in Portocolom by discovering its coastline. One of the best known is Cala Marçal, a sandy beach located just 1 km from the city. Very spacious and sheltered from the waves, it is the busiest, and is ideal for those who have in mind to travel to Mallorca with children. Also, we encourage you to relax in Cala sa Nau, a stone and rock beach 13 km from Portocolom and 350 m long; It's Babo, S'Arenal, S'Algar and, finally, the so-called Cleo Baths.
If you are passionate about water sports, you should know that Portocolom accommodates the Escola Nàutica S'Algar. There you can sign up for sailing classes. However, the area is also ideal for other sports, such as kayaking, canoeing, diving, snorkeling or water skiing. You can even rent jet skis or boats from where to contemplate the coastline from the sea, while sailing through the warm waters of the Mediterranean. Can you imagine it?
Now: to enjoy the sport on land sign, visit the Vall d'Or Golf, a golf course in Mallorca that opens its doors on the road to S'Horta. There are also bicycle rental companies that will allow you to carry out relaxing cycle touring routes.
Do you want a gastronomic experience? If so, you'll love to know that Portocolom is near the Pla y Llevant wine area. That is why there are companies that organize wine tastings and visits to vineyards and wineries, perfect for wine tourism enthusiasts. The same could be said about beer.
And if you want to enjoy festivals and other outdoor events, the parties of Portocolom will make you fall in love. For example, a rock music festival takes place in June. It is not the only event in the summer, since every July 16 there is a nocturnal marine procession. The tour is completed with a traditional havana song. Make sure you don't miss out!