Offices of
Slide
No extra charges on petrol
Collect your car with a full tank and return it full
All our prices are available on the website. There will be no compulsory supplements on arrival
Check out our Services section for full details of our free extras!
Add a second driver at no extra charge
Slide
You can cancel your reservation at no extra cost!
No more queuing!
We will be waiting with your car when your flight lands
A company offering a full range of services
We are the only company to offer the full range of road transport services
If you pay for the petrol in advance and take out fully comprehensive insurance cover
Slide
No higher rates for young drivers
Pay the same even though you are young
Payment on vehicle collection
No advanced payment is required
If you return the car before time we will refund the difference
The cheapest GPS on the market
Don't get lost in Mallorca. We offer you GPS at the best price
Slide
24 hour roadside assistance free of charge
We will be on hand in the event of an emergency and will replace your car at no extra charge
ROIG offers you the most exclusive models on Mallorca
You can modify your booking at no extra charge
We renew the fleet each season!
Guaranteed low mileage on the car you will be driving
Car rental in Cala d'Or
If you need car rental companies in Cala d'Or, you can not miss discovering all that Roig has to offer, the leader in transporting travelers by road in Mallorca. We are the only company that puts in your hands the widest offer of vehicles (cars and hire coaches, as well as taxi services), so that moving around the island is as simple as possible.
We invite you to discover the best car rental service in Cala d'Or, one of the most touristic destinations in Mallorca. Choose any of the models available in our modern fleet, renewed year after year, at unbeatable prices and with a professional and personalized attention.
Trust our experience and take a look at all the advantages of choosing our rental cars in Cala d'Or.
What to see in Cala d'Or
Cala d'Or is the main tourist town of the municipality of Santanyí, located on the southeast coast of Mallorca and south of Portocolom. Its location in one of the most beautiful areas of the insular coast, as well as its proximity to other attractive towns, such as Cala Ferrera, Cala Serena or Portopetro, explains why it is worthwhile to enjoy Cala d'Or.
One of the attractions that should not be missed is the urbanization of Es Fortí, located at the eastern end of the homonymous avenue. The place, from which you will enjoy magnificent views, owes its name to the old fortress of the eighteenth century that was in this enclave, and which aimed to repel the attacks of British ships.
The most important building in Cala d'Or is its church, which opens its doors in the Plaza de la Figuera. In addition, it presents the peculiarity that, despite being a Catholic temple, it is also used for worship by the Anglican community in the area.
In addition to being a magnificent sun beach destination, Cala d'Or allows access to the main points of historical, cultural and natural interest of the island. One of them is the caves of Drach. Located in the municipality of Manacor and close to Porto Cristo or Portocristo, there are four beautiful caves with a depth of 25 m and 2.4 km in length, full of beautiful stalactites and stalagmites. This last characteristic is also shared by the Arta caves, in Canyamel, in the Cap Vermell.
Another explosion of natural landscapes of Santanyí you have in the Natural Park of Mondragó, a protected area of 750 hectares, dotted with alluring cliffs and lush pine forests.
You can not miss the Capdepera castle, which dates back to 1300. You will find it at the top of the hill and in the town that gives it its name. This enclave is of great importance in the history of the Balearic Islands, since it was here that the surrender of the neighboring island of Menorca took place. With your rental car in Cala d'Or, you will get there easily.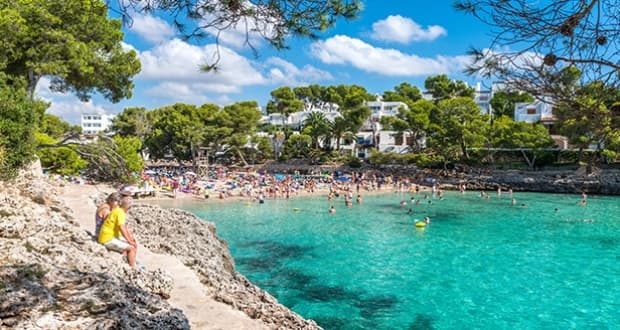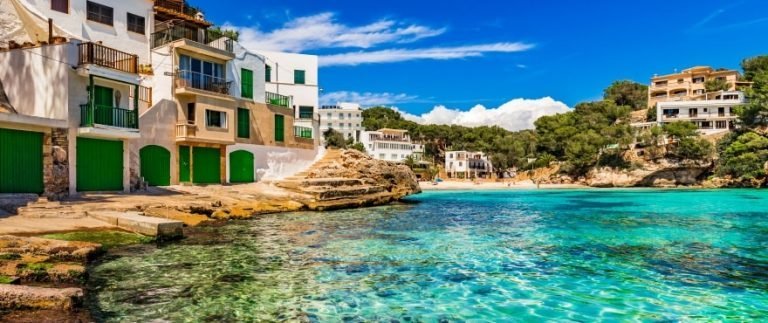 Advantages of renting a car in Cala d'Or with Roig
In Roig, we are not just satisfied with offering you the best buses and rental cars in Mallorca, as well as the possibility of taking you by taxi to the airport of Palma or any other place: we also want to provide you with all the facilities to make your holidays in Cala d'Or Be simply unbeatable.
For this, we put in your hands the maximum facilities: for example, when booking your rental car, you can add a second driver without added cost, modify or cancel the reservation without penalties or know that you have a technical assistance service 24 hours a day totally free.
Do you want more advantages? We have them. For example, you can make your reservation without a credit card, hiring our insurance and leaving a small deposit for gasoline when collecting. And for your savings to be even greater, we reimburse the proportional part of the price if you return your car ahead of time. It's that simple! And of course, without surprises or small print.
If you have any doubts, call us at (+34) 971 65 71 73, from 08:00 a.m. to 8:00 p.m. uninterruptedly. We will be happy to guide you. In the same way, we can also resolve your questions by e-mail, writing to info@roig.com.
In addition: we have the best rental cars in Cala d'Or, with or without a driver, and with the possibility of hiring luxury cars. Get in touch with us: you will be surprised with all the perks we offer.
Discover
Mallorca
Plan your trip around Mallorca with our interactive guide. We know our island well and will be delighted to show you the best routes, beaches and scenery so you can explore the island and enjoy it as much as we do.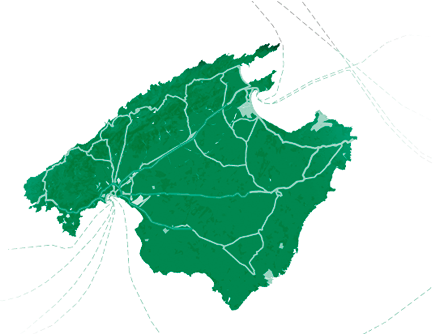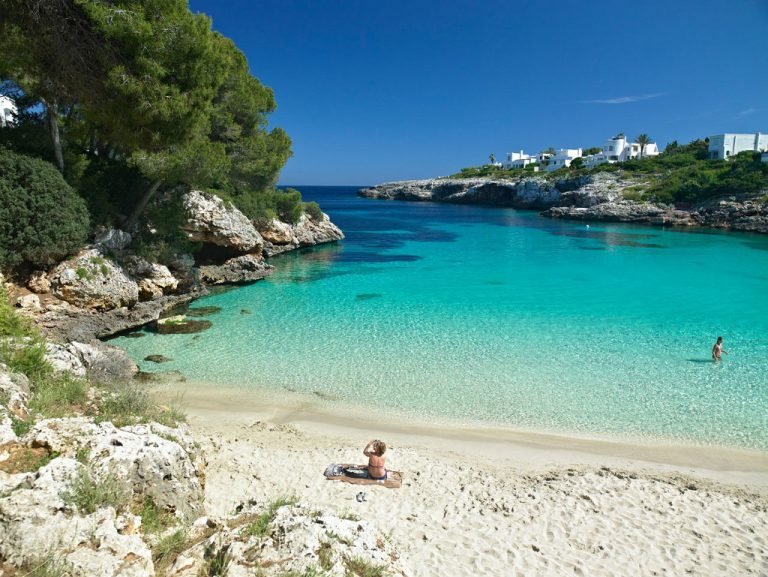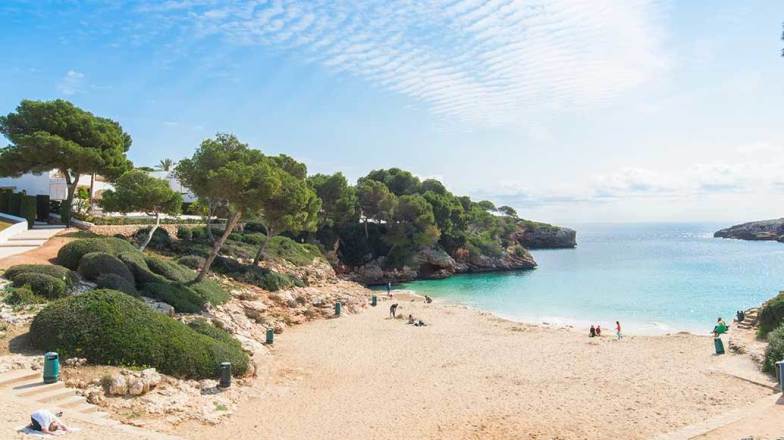 What to do in Cala d'Or
Without a doubt, the magnificent coves and beaches of Cala d'Or are the great attraction of this town. Among the most remarkable, it is worth mentioning Cala Larga or Cala Llonga, surrounded by the avenue of Cala Larga; Cala Pequeña or Cala Petita, officially called Cala d'Or, located after the previous one and followed by Cala Grande or Cala Gran. Likewise, we must not fail to discover Cala Esmeralda.
In most, you will find a wide range of bars and restaurants, perfect to relax by the Mediterranean and taste the delicious delicacies of Mallorcan cuisine. You also have numerous shops and boutiques for shopping in Mallorca, as well as a lively nightlife.
If you like water sports, you can not miss the port of Cala d'Or, also known as the marina of Cala d'Or or Puerto Carí, a marina built in 1969 in a natural opening of the coast. You will find it in Cala Larga. This is an ideal place for those who wish to enjoy sailing, diving, surfing and other disciplines.
Looking for something quieter? If so, there are some companies that organize routes on horseback through Mallorca, or excursions around the island.
Do you want to improve your pitch? In that case, go to the Vall d'Or Golf Club, a golf course in Majorca with 18 holes and wonderful views of the sea.
However, if you want to relax, you will like to know that Cala d'Or stands out for its abundant pedestrian areas. Among them, refer to the street of Andrés Roig and the avenue of Belgium, two main sites where shops and restaurants await you.