Advantages of hiring a car with Roig
It is not by chance that Roig is the leading passenger transport company by road in the Balearic Islands. And not only because of the wide variety of services offered –rent a car, bus rental, taxis in Majorca, luxury cars with a driver, etc.-, but also to provide a close and transparent service that adapts to the needs of each traveler.
Since its creation in 1953, Roig has revolutionized mobility in one of the main tourist destinations in Spain and the Mediterranean. Whether to enjoy a holiday in Majorca, organize a family or company event or to request a transfer to Palma airport that is on time, professional and surprise-free, Roig is here to help.
Now, why choose Roig among other car rental agencies? For us, your trip starts long before you set off in your rental car or bus. That's why we always work with a very clear objective: to give you the all the facilities you need so that your only concern is to enjoy everything Majorca can offer.
Discover Roig's advantages.
Advantages when you rent a car in Majorca with Roig Rent a Car

More than 70 years' experience
We are the leaders in passenger transport

No credit card required
If you pay for the petrol in advance and take out fully comprehensive insurance cover

No extra charges on petrol
Collect your car with a full tank and return it full
Moving in a rental car across Majorca is the best way to travel its 555 km of coastline, with beaches and coves of great beauty, as well as the charming villages that hide inland. And so your trip to Majorca develops smoothly, we invite you to trust in a team of professionals that will make it very, very easy.
One of the reasons why renting your car in Majorca with Roig is your free 24-hour assistance service. Although we renew our fleet of vehicles with the best brands every year and carry out exhaustive and periodic technical reviews, we are prepared for any eventuality. Therefore, in the unlikely event of an incident on the road, we will attend you immediately and replace the car for free.

Second driver for free
Add a second driver at no extra charge

No higher rates for young drivers
Pay the same even though you are young

Payment on vehicle collection
No advanced payment is required
Another of our purposes is to help you travel calmly. Therefore, if you have any unexpected last-minute mishap, you can change or cancel your reservation without additional cost. You only need to tell us as soon as possible. Moreover, you will only pay when you receive your vehicle. Forget advanced disbursements!
Do you want even more simplicity? In that case, you will love knowing that you can benefit from a full-full fuel policy. Its operation could not be simpler: you will receive your rental car with a full tank and you will have to return it in the same way. How about that?

Free cancellations
You can cancel your booking at no extra charge!

Transparency
All our prices are available on the website. There will be no compulsory supplements on arrivalada
We could not ignore one of the hallmarks at Roig: personalized attention and several decades of experience in the business. Honesty and transparency are always accompanied by this car rental company in Majorca: we will only recommend what you really need. In addition, we detail the price of all services on our website, and we do not charge you for mandatory extras upon arrival. With Roig, you will know what you are going to pay at all times.
Are you looking for more reasons to choose us? If so, ask for our free courtesy services, designed to make your car rental experience in Majorca unbeatable.

24 hour roadside assistance free of charge
We will be on hand in the event of an emergency and will replace your car at no extra charge

Exclusive brands
ROIG offers you the most exclusive models on Mallorca

Personalized
We adapt to your needs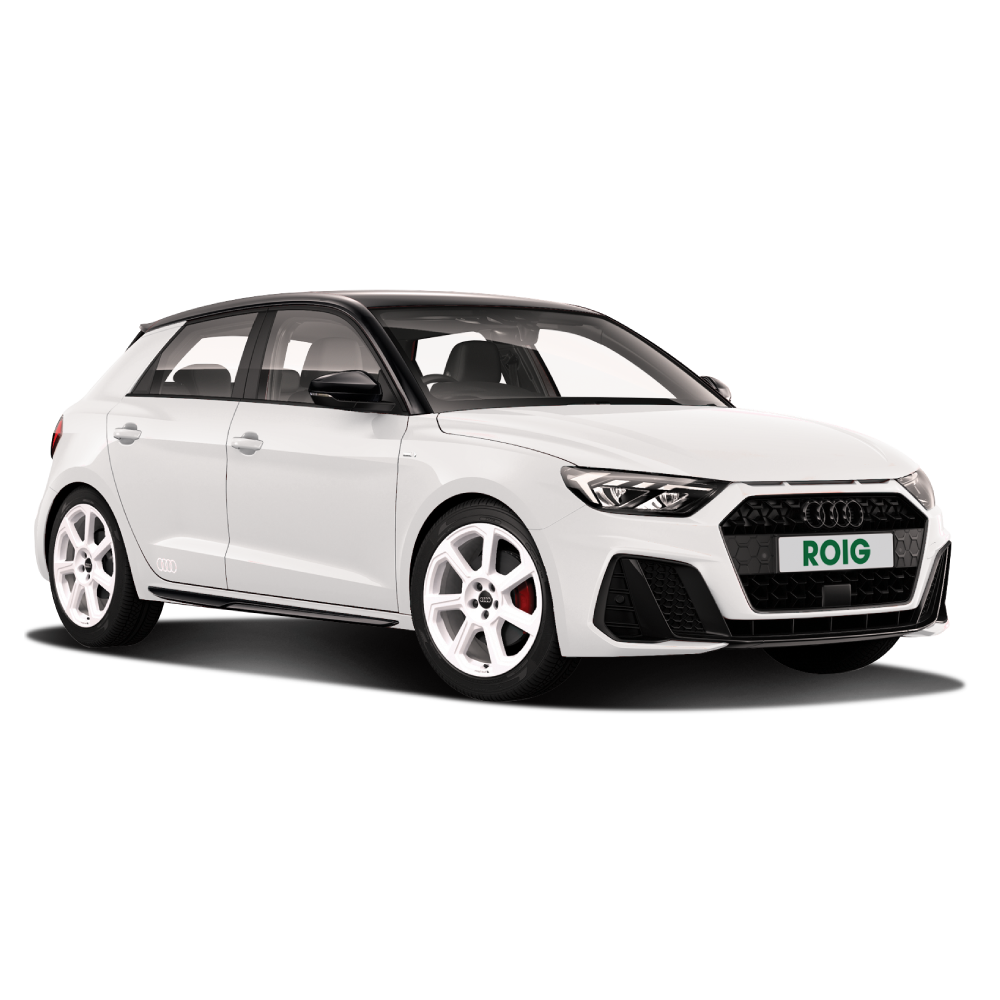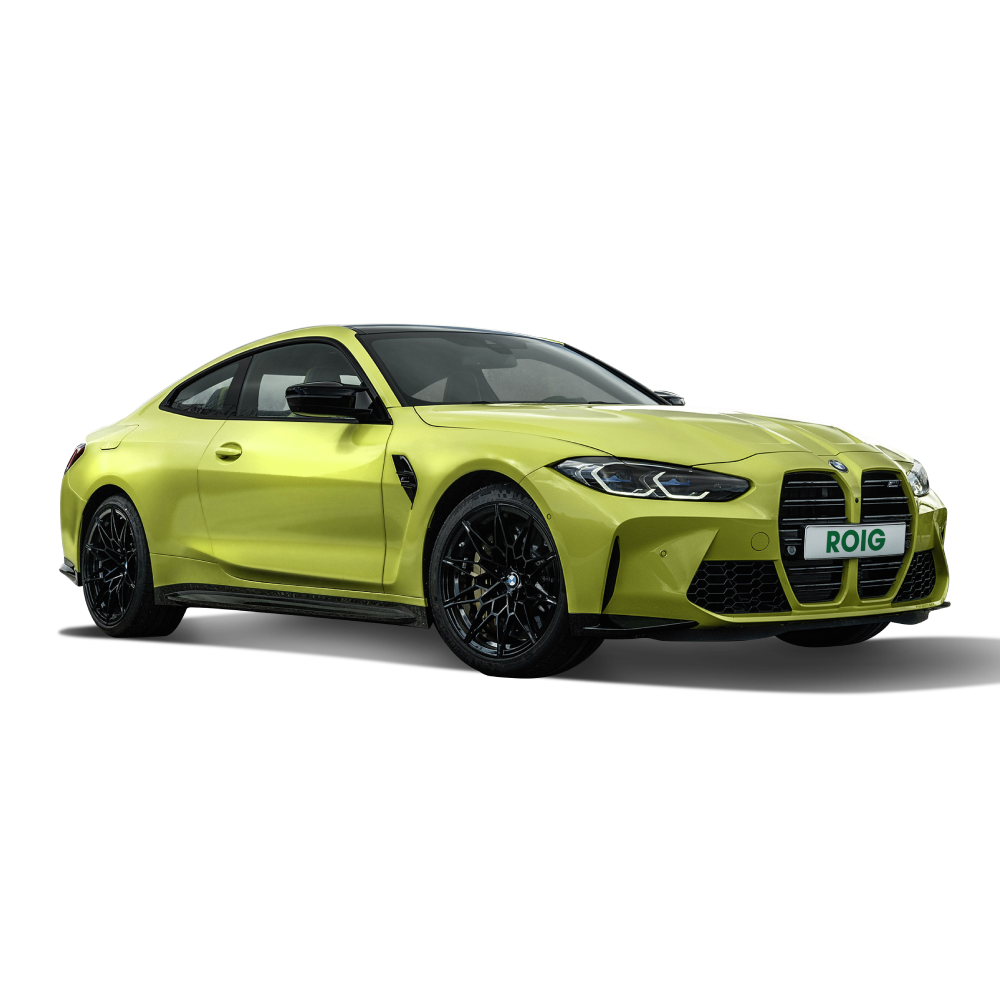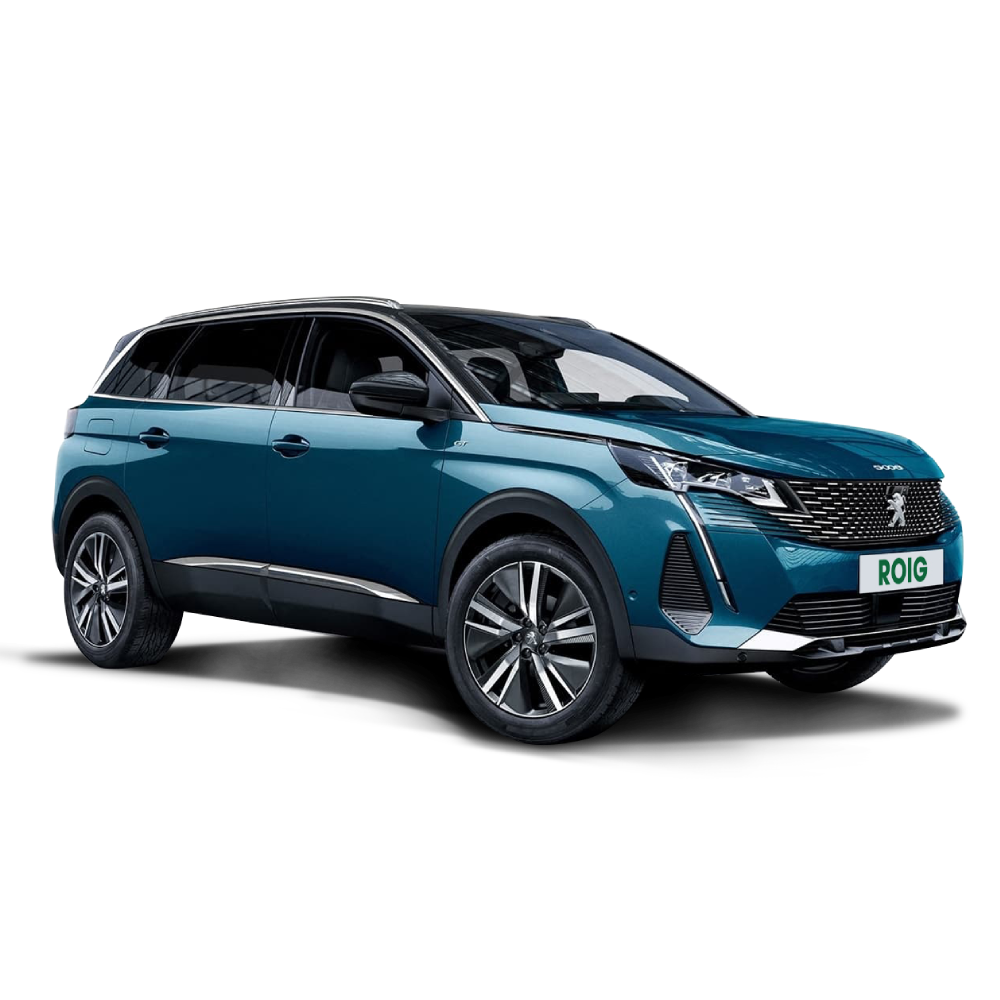 Advantages when renting a bus in Majorca with Roig Bus

Coaches adapted
For people with reduced mobility
Speed
We wait for you with your car when your flight lands

A company offering a full range of services
We are the only company to offer the full range of road transport services
Are you planning to organize a wedding, a bachelor or hen party or a business meeting in Majorca? No problem: at Roig, we offer minibuses, coaches and rental buses with seats for between 14 and 80 people, at the best price and with many benefits.
Choose your bus from a large fleet that is renewed every year, equipped with the latest technical advances and all the amenities. Your safety and comfort are our priority.
Another reason to hire your rental bus in Majorca with us is our personalized pick-up service at Son Sant Joan airport. A representative from our organization will be waiting for you when your flight lands in Palma and will take you to the vehicle you have booked.

Referencia de calidad y Maximum safety in all our vehicles
Regular inspections and state-of-the-art technologies

Professional, experienced staff
Offering quality and outstanding service

Large fleet
We have coaches that can seat from 15 to 80 passengers
Do you have a special company event and want to offer your guests the best possible impression? Then choose Roig's VIP coaches. Trust in our experience: you will be the perfect host.
Moreover, if you want to organize a group trip to get to know the island, you will find our bus trip service in Majorca. In this way, you will be able to visit the main tourist attractions of this magical land, such as its capital, Palma, Cales de Mallorca, Alcúdia, Sóller, the impressive coves del Drach, the Charterhouse of Valldemossa.

Luxury coaches
Hire our VIP coaches

Personalised pick-up services at the airport
You will be met on arrival and accompanied to the coach

A renewed fleet
Enjoy state-of-the-art technology and the full range of comforts in our vehicless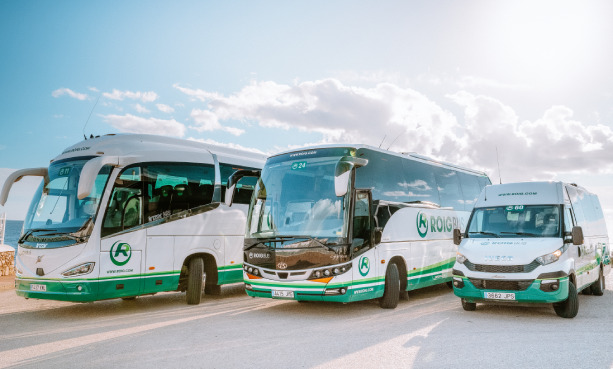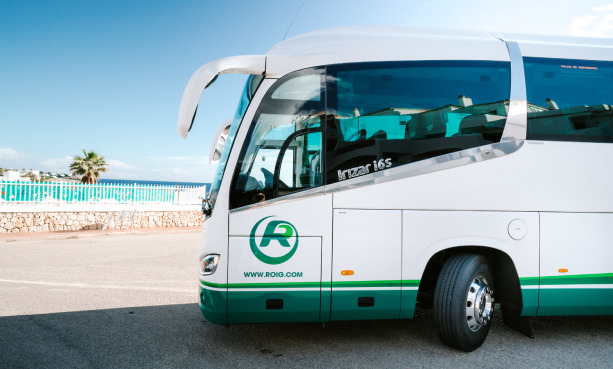 Without supplements
No extra costs for night services

Free Babyseats and Boosters
You will not pay for baby seats, maxicosi or boosters

Personalized
We adapt to your needs
Do you want even more from your trip to Majorca? For a truly exclusive experience, we invite you to discover the advantages of our Premium service: free baby seats, free cancellation up to 24 hours before collecting your vehicle, night services without additional costs …
All this without giving up on professional and quality treatment. If you have specific transportation needs, do not hesitate to contact our staff. Any of our professionals will be happy to advise you, recommending the solution that best suits your budget and your expectations.
You can call us on (+34) 971 65 71 73 from 8:00 a.m. to 8:00 p.m., uninterruptedly, or send us an email to info@roig.com. We will answer as soon as possible.
Choose Roig's car rental in Majorca and get ready for a visit in the Balearic Islands to suit you.

Professional, experienced staff
Offering quality and outstanding service

A company offering a full range of services
We are the only company to offer the full range of road transport services

Free cancellations
Up to 24 hours before the start of the service
Discover
Mallorca
Plan your trip around Mallorca with our interactive guide. We know our island well and will be delighted to show you the best routes, beaches and scenery so you can explore the island and enjoy it as much as we do.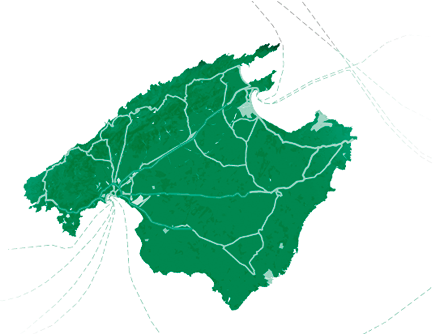 Transfer services in Majorca
If you do not plan to travel during your getaway, you may not need a rental car for several days, but a transfer from Palma airport or the journey back. In this case, ROIG can be your best ally too. With our transfer service in Majorca, you can travel from the airport of Son Sant Joan to your holiday destination quickly and comfortably. In addition, depending on the number of passengers, you can choose between our taxis in Majorca or our rental buses, with all the amenities and with ROIG Premium services if you wish to upgrade.
Whatever your choice, ROIG guarantees fast and efficient airport transfers. When you land on the island, a representative of our organization will be waiting for you at the arrival terminal for the transfer from the airport to your hotel. Of course, you can also request a transfer from the hotel to Majorca airport, which guarantees that you can check-in well in advance and take your flight back without haste or mishaps. For more information, you can call us on (+34) 971 65 71 73 from 8:00 a.m. to 8:00 p.m., uninterruptedly, or send us an email to info@ROIG.com. We will answer as soon as possible.
Choose the car rental in Mallorca from ROIG and get ready for a tailor-made stay. ROIG Drive Mallorca!