DestacadoROIGTaycanescritorioEN
DestacadoEmpresaECO2600x762PlantaEN
DestacadoservicioEnsaimadas2133x625EN
Offices of
Slide
No extra charges on petrol
Collect your car with a full tank and return it full
All our prices are available on the website. There will be no compulsory supplements on arrival
Check out our Services section for full details of our free extras!
Add a second driver at no extra charge
Slide
You can cancel your reservation at no extra cost!
No more queuing!
We will be waiting with your car when your flight lands
A company offering a full range of services
We are the only company to offer the full range of road transport services
If you pay for the petrol in advance and take out fully comprehensive insurance cover
Slide
No higher rates for young drivers
Pay the same even though you are young
Payment on vehicle collection
No advanced payment is required
If you return the car before time we will refund the difference
The cheapest GPS on the market
Don't get lost in Mallorca. We offer you GPS at the best price
Slide
24 hour roadside assistance free of charge
We will be on hand in the event of an emergency and will replace your car at no extra charge
ROIG offers you the most exclusive models on Mallorca
You can modify your booking at no extra charge
We renew the fleet each season!
Guaranteed low mileage on the car you will be driving
Rent a Car in Santa Ponsa
If you are looking for a car rental company in Santa Ponsa, Roig offers a reliable and 100% efficient service. With more than 50 years of experience in the island of Mallorca, our company is focused on our customers' satisfaction, so you can find the vehicle that best suits your needs. Rent cheap cars, coaches for larger groups and even a taxi service to go from Santa Ponsa to Magaluf or any other destination on the largest of the Balearic Islands. Discover the advantages of our Rent a Car in Mallorca and enjoy everything that your car rental in Santa Ponsa can offer so that your visit to the vicinity of Calvià and the rest of the island is as comfortable as possible.
What to see in Santa Ponsa
This coastal town belongs to the municipality of Calvià, one of the favourite areas for visitors who decide to spend their holidays in Mallorca. Only 20 kilometres from Palma de Mallorca, Santa Ponsa has one of the longest beaches on the island, with 1300 meters in length. Its popularity is due to the proximity to towns such as Magaluf or Can Picafort, known for its crystal-clear waters. Santa Ponsa is also historically relevant, since it was on this beach where King Jaime I landed in the thirteenth century to conquer the island of Mallorca. So, if you want to know a little more about the history of this town, you can go to the archaeological park of Puig de Sa Morisca, where there is a site from Talayotic times, testimony of the Saracen's activity in Mallorca. Moreover, if you want to continue with your nature excursions in the area, you can spend a day climbing the Puig de Galatzó, a peak of the Sierra de Tramuntana from where you will have spectacular views of several island towns. On the other hand, with your rental car in Santa Ponsa you can also take a nice route through the most spectacular coves of Mallorca. Near the town you can visit the Fornells cove, in Paguera, a privileged corner that contains the essence of the Mediterranean and will give you the calm you are looking for. On the other hand, Caló d'en Pellicer is another hideaway right next to the main beaches of Santa Ponsa that boasts great views and calm waters. Another beach that is worth visiting is Cala Blanca, a hidden area near Andratx surrounded by rocks where few tourists get to. To the south of Santa Ponça there is the natural reserve of the Malgrats Islands, some small islands that have been declared marine reserves due to the presence of large oceanic Posidonia fields. If you love diving, here you can also discover a Balearic frigate sunken 400 meters deep into the Mediterranean.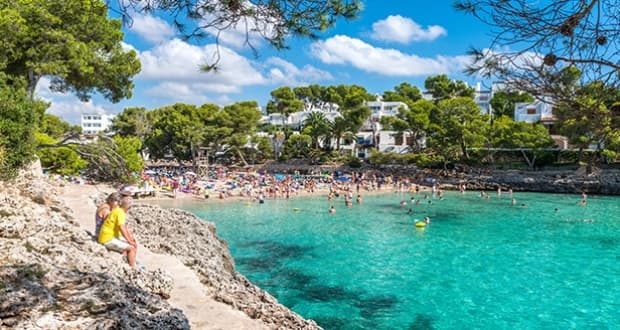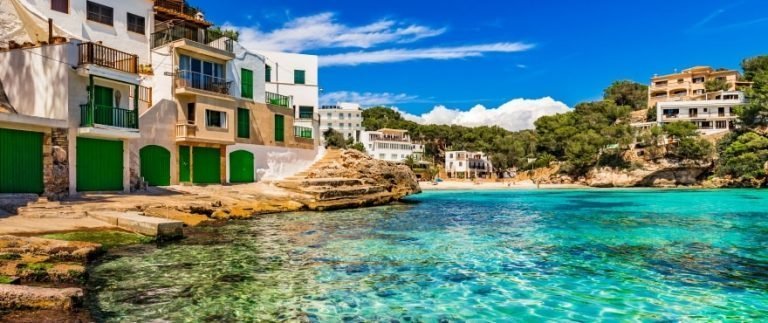 Advantages of renting a car in Santa Ponsa with Roig
In Roig, we are not just satisfied with offering you the best buses and rental cars in Mallorca, as well as the possibility of taking you by taxi to the airport of Palma or any other place: we also want to provide you with all the facilities to make your holidays in Santa Ponsa Be simply unbeatable.
Do you want more advantages? We have them. For example, you can make your reservation without a credit card, hiring our insurance and leaving a small deposit for gasoline when collecting. And for your savings to be even greater, we reimburse the proportional part of the price if you return your car ahead of time. It's that simple! And of course, without surprises or small print.
If you have any doubts, call us at (+34) 971 65 71 73, from 08:00 a.m. to 8:00 p.m. uninterruptedly. We will be happy to guide you. In the same way, we can also resolve your questions by e-mail, writing to info@roig.com.
In addition: we have the best rental cars in Cala d'Or, with or without a driiver, and with the possibility of hiring luxury cars. Get in touch with us: you will be surprised with all the perks we offer.
Discover
Mallorca
Plan your trip around Mallorca with our interactive guide. We know our island well and will be delighted to show you the best routes, beaches and scenery so you can explore the island and enjoy it as much as we do.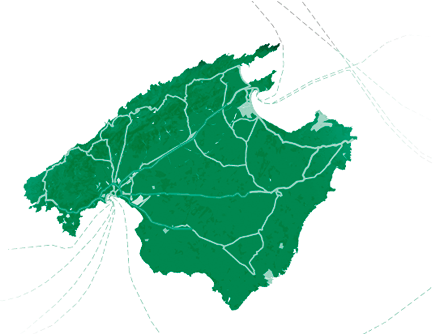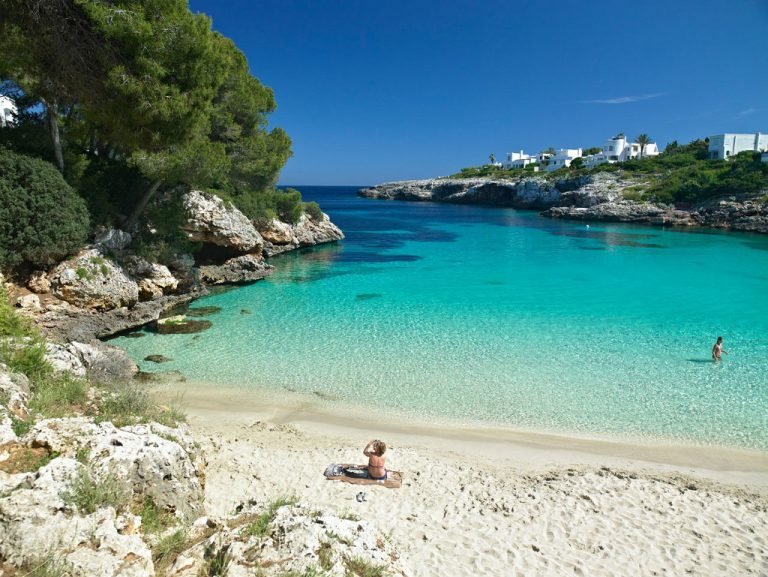 What to do in Santa Ponsa
This area is well known to younger tourists because of its proximity to Magaluf, where most of the nightlife in the island occurs. In addition, during the day you can enjoy a lot of water activities such as diving, paddle surf snorkelling … The youngest will also enjoy the Jungle Parc, an area in the woods where children from 4 years old can enjoy zip lines and bridges between the trees while the older ones will also find here a place to unleash their adrenaline. Adults can also enjoy several activities and have fun in Santa Ponsa, as in this municipality there are numerous golf courses to practice your swing. Golf Santa Ponsa, for example, offers more than 6 kilometres of land and 18 holes overlooking the Puig Galatzó. Also, if you want to do some unique shopping, you can spend Saturday at the arts and crafts market that takes place every Saturday in this town to take an exclusive island souvenir home.