DestacadoROIGTaycanescritorioEN
DestacadoEmpresaECO2600x762PlantaEN
DestacadoservicioEnsaimadas2133x625EN
TERMS AND CONDITIONS
For ROIG, your satisfaction starts long before you step into one of our rental cars in Mallorca. In addition to offering you top-brand vehicles – even luxury cars, with or without chauffeur – and at the best price, we also want your experience with us to be simply perfect. That's why simplify things for you, with unbeatable conditions and a personalised, close and professional service.
That's not all: so that all you have to worry about is making the most of your holiday, we have simplified the formalities to the maximum, so that hiring a car in Mallorca is even more convenient. Move freely around the island, with no surprises and with no hidden costs.
We have been adapting to your needs since 1953. Check it out and discover our advantages, such as the possibility of paying by debit card or getting free services (for example, adding a second driver). With us, you will travel with peace of mind. Take a look at what we have to offer!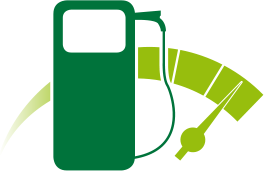 Refuel policy
ROIG operate a full to full fuel policy, meaning that any vehicle received should have a full tank of fuel and be returned the same way.
You will not have to pay any extra charges for this.
Remember that at the of vehicle collection we will block the amount of the fuel tank on your bank card and that we will refund it to you on the last day when you have returned the car to us with a full tank. If you wish to pay in cash, it will be necessary to pay the fuel deposit in advance and no refund of money will be made when the vehicle is returned.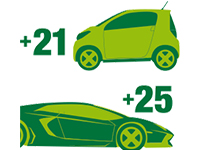 Driver age
Drivers must be aged 21 and have held a driving licence for at least one year. In the case of special models, the minimum age is 25.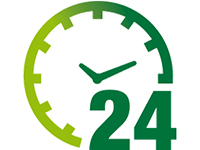 Rental period
A day's rental corresponds to 24 hours following the vehicle collection time specified in your booking.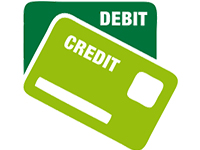 Credit/debit card
In the case of the 'Basic Insurance' option, payment must be made by credit card. The excess waiver shall also be charged to the credit card. Payment by debit card or in cash is only accepted when booking all of the following: all of our insurances, the Relax pack, payment of the fuel in advance or through a deposit, depending on the pick-up and drop-off point. Please note that for certain ROIG Premium models only payment by credit card is accepted. Please note that for certain ROIG Premium models only payment by credit card is accepted.
The card that is used for the payment does not need to be in the name of the person written in the contract of the car hire, but the cardholder does have to be present at the time of payment.
All our prices include VAT and the basic insurance with SBcF excess.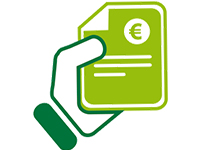 Traffic fines
At ROIG we recommend that you drive with the utmost caution in order to avoid traffic fines during your stay in Mallorca. If you receive any -we hope this does not happen-, remember that these are always the responsibility of the driver, who is the one who will have to pay them. As with all car hire agencies, the company will not be responsible for them.
By booking out our Relax Pack you are covered for the management of fines.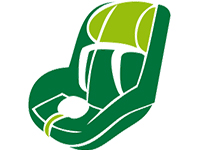 Babyseats and Boosters
You must install the accessories. We are not responsible of any problem from incorrect accessories installations.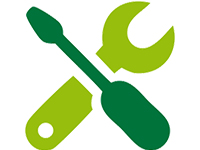 Breakdowns
Your safety comes first: to minimise the risk of breakdowns, we offer you a fleet that is renewed annually and we carry out regular checks on all our vehicles. If a technical problem should still arise, we will provide you with all the resources you need to solve it as soon as possible. Depending on the insurance policy you have taken out, breakdowns will either be fully covered or you will have to pay an excess. In either case, we won't charge you extra for roadside assistance. However, please note that lost or broken keys are not included, nor are breakdowns caused by filling up with the wrong type of fuel.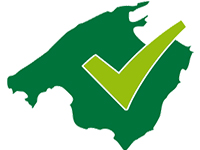 Travel outside Mallorca
It is not allowed to travel outside Mallorca with your rental car. The insurance doesn't cover the car outside our island. It is not allowed to travel to Ibiza, Menorca, etc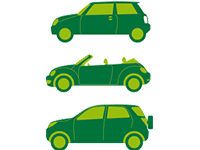 Car model
The company reserves the right to change the model of car, replacing it with a model similar to that booked or in a superior category for the same price.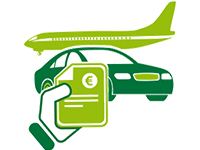 Airport car park charges
The customer is responsible for paying the airport car park charge (price: €12). Alternatively, a shuttle bus will pick you up at the airport and take you to our office situated just a few minutes from the airport where you can collect your car.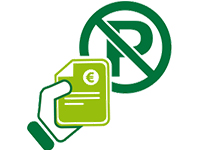 Additional charges
Management of fines € 30
Extreme dirt condition that requires special cleaning. Maximum charge of € 250.
In the case of choosing the delivery service in the Airport, the parking ticket will be paid by the customer. However, there is the possibility of saving this expense through the use of our shuttle bus.
The expenses derived from the negligent use of the vehicle will be determined on each occasion.
If your flight lands between 11pm and 7am you will have to pay a supplement of € 44.
If the return is between 11pm and 7am you will have to pay a € 44 supplement. If the collection and/or return of your vehicle is due to be made at Mallorca airport during these hours, the amount paid for the parking ticket will also be charged.
For certain ROIG Premium models, a credit card may be required for a security deposit block, which will be refunded upon return of the vehicle.