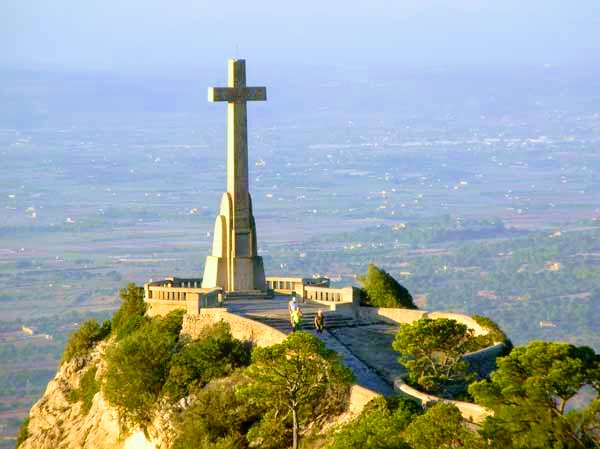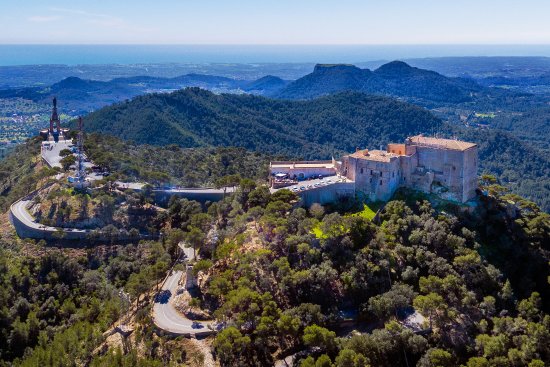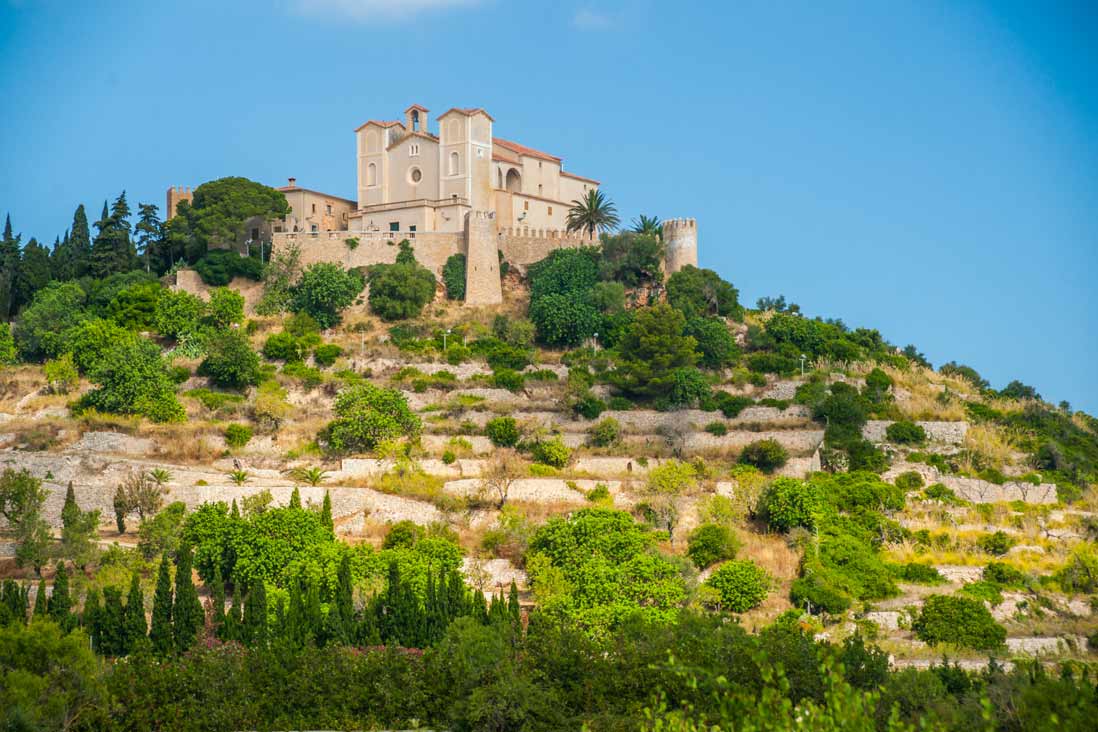 The castle of Santueri, one of the only three castles built on rocks in Majorca, is one of the main attractions of the Sierra de Levante and the municipality of Felanitx, in the southeast of the island. Located on the top of a hill and 423 m above sea level, this monument offers spectacular views that include the Puig de Sant Salvador. 
The function of this thirteenth century castle, declared an Asset of Cultural Interest in 1949, was mainly defensive. However, the walled enclosure accommodated a plain that allowed the cultivation of vegetables and pastoral activity, and also housed a chapel and a mill. During the visit to the castle of Santueri, you will find 11 marked points, from which you can obtain information by consulting the brochure that will be given to you at the entrance of the fortified enclosure or by using a QR code reader. You must keep in mind that this activity is not recommended for people with functional diversity or for those who would like to visit with a baby cart. 
If your excursion to Santueri Castle is on a Sunday, we advise you to take advantage of the morning to visit the lively Felanitx market, visit the Puig de Sant Salvador or take a walk along the idyllic beaches of Portocolom, where you will also find ROIG transport company's offices. 
With our rent a car service in Majorca, you can rent a car with which to move around the area with total comfort. Next, you will learn how.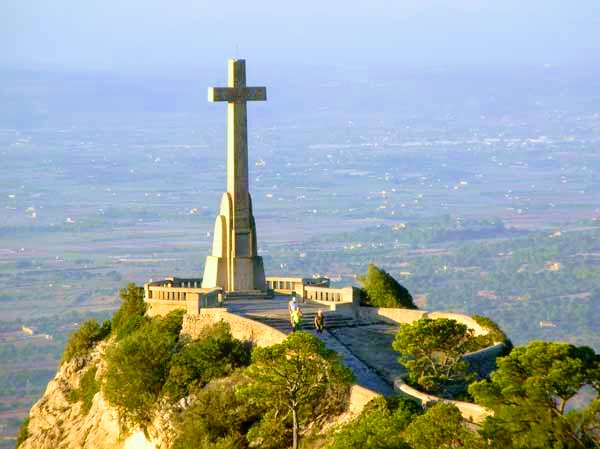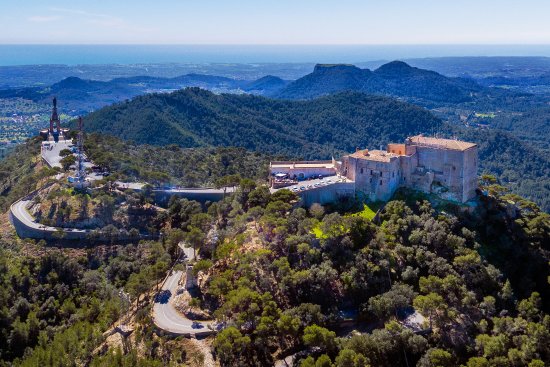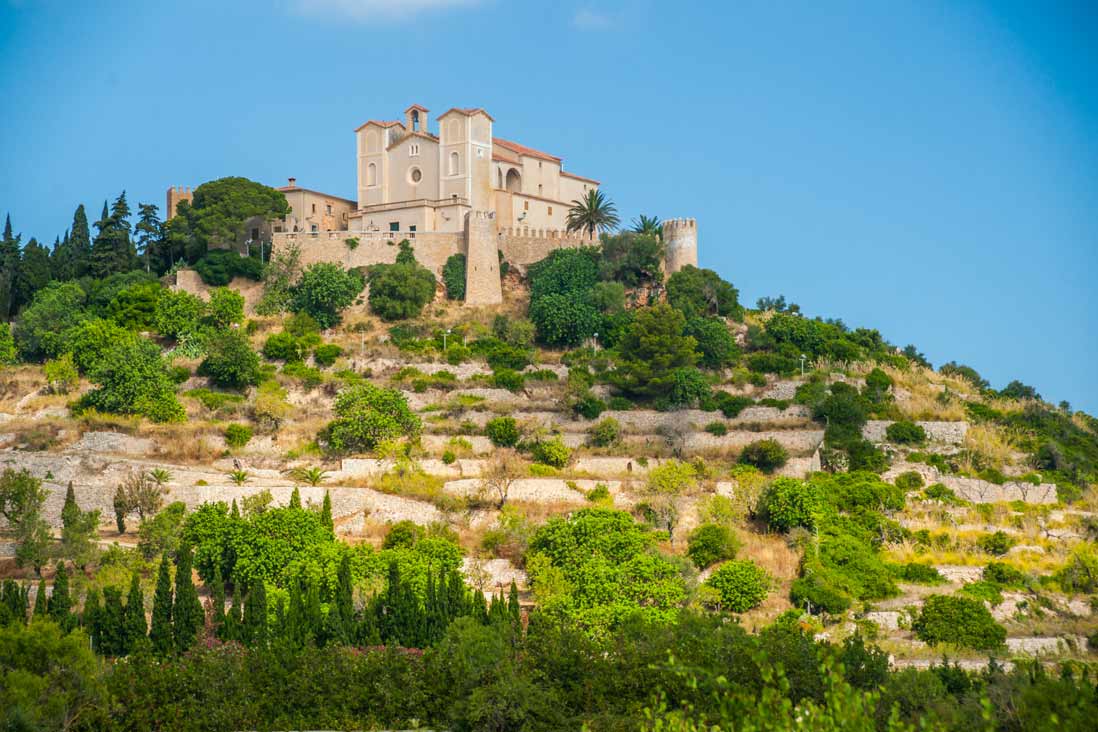 How to get to the Santueri Castle by car 
Choosing to rent a car in Majorca with ROIG is the most convenient way to get to Santueri Castle. To do this, just take the Ma-14 road and follow the signs you will find from the town of Felanitx. After covering this section, you have two places to park your rental vehicle. The first is a large free parking located 1.5 km from this rocky castle, and the second, a small space with capacity for about 25 cars and is right at the entrance. 
Although there are no services around the monument, keep in mind that it is a short visit, no longer than an hour. The opening hours are from Monday to Sunday, from 10:00 a.m. to 6:30 p.m., although it is recommended to consult the official website to make sure there are no changes. 
Book your bus trip to Santueri Castle
Are you on holiday in Majorca and want to take advantage of your free time? Would you like to enjoy a group tour? In that case, we invite you to discover ROIG bus service. You just have to contact us and let us know the date on which you would like to take the tour and the number of people that would like to come. That is all! With our rental coaches in Majorca, you will not have to worry about anything else. 
Call us at (+34) 971 657 173 or send us an email with your information to info@roig.com. You will see how easy it is to enjoy a trip to the castle of Santueri!
Discover more Rutas escénicas