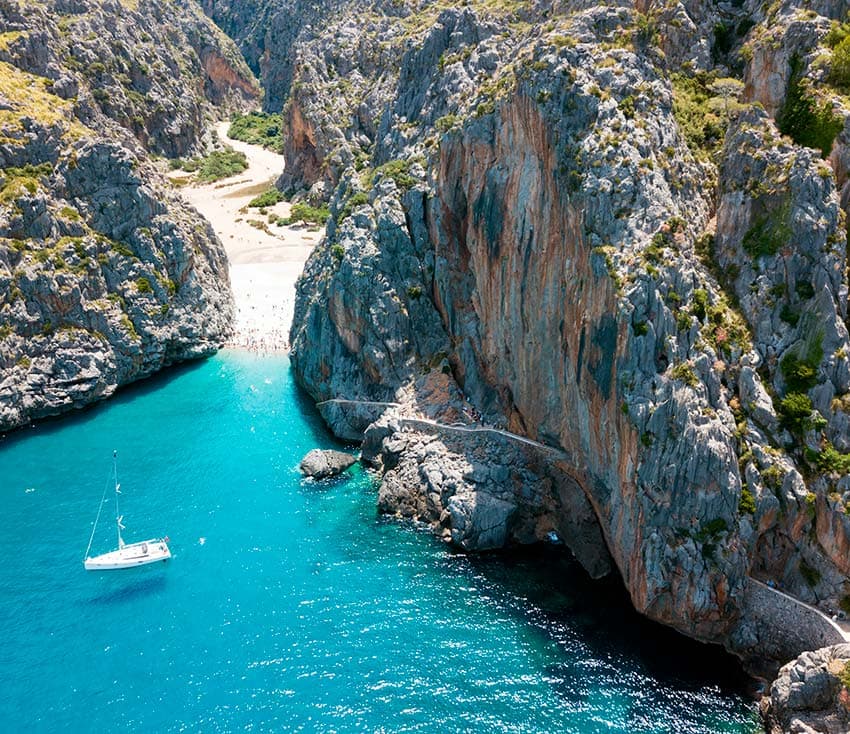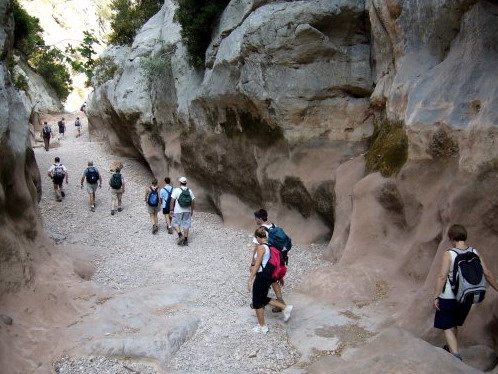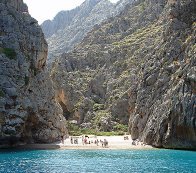 Excursion to Es Torrent de Pareis
Torrent de Pareis is a 3-kilometer-long canyon with 200-meter-high walls, eroded by the action of torrential water on the limestone. You will find it in one of the most rugged areas of the Serra de Tramuntana, a place of great beauty declared a World Heritage Site by UNESCO in 2011. This waterway descends to the Mediterranean from a place known as S'Entreforc, in the point where the Gorg Blau torrent or Sa Fosca and the torrent of Lluc or Albarca, in the insular northwest, all unite. 
Its natural conditions and location have made it one of the most spectacular places in Majorca, as well as an ideal option for excursions on the island. Es Torrent de Pareis was elevated to the category of Natural Monument in 2003 by the Government of the Balearic Islands and, without a doubt, it is one of those magical enclaves that are worth visiting during your holidays. If you choose to rent a car with our rent a car service in Majorca, you have no excuse not to discover this wonder with total freedom. 
In addition to providing breathtaking landscapes, Es Torrent de Pareis is home to some endemic species of animals, such as the Balearic sapillo or ferreret, an amphibian that was believed extinct in 1980, but still survives in the remotest corners. Also, this stream is perfect to enjoy canyoning, leaving the town of Escorca and reaching the tourist center of Sa Calobra, which houses one of the most beautiful coves of Majorca.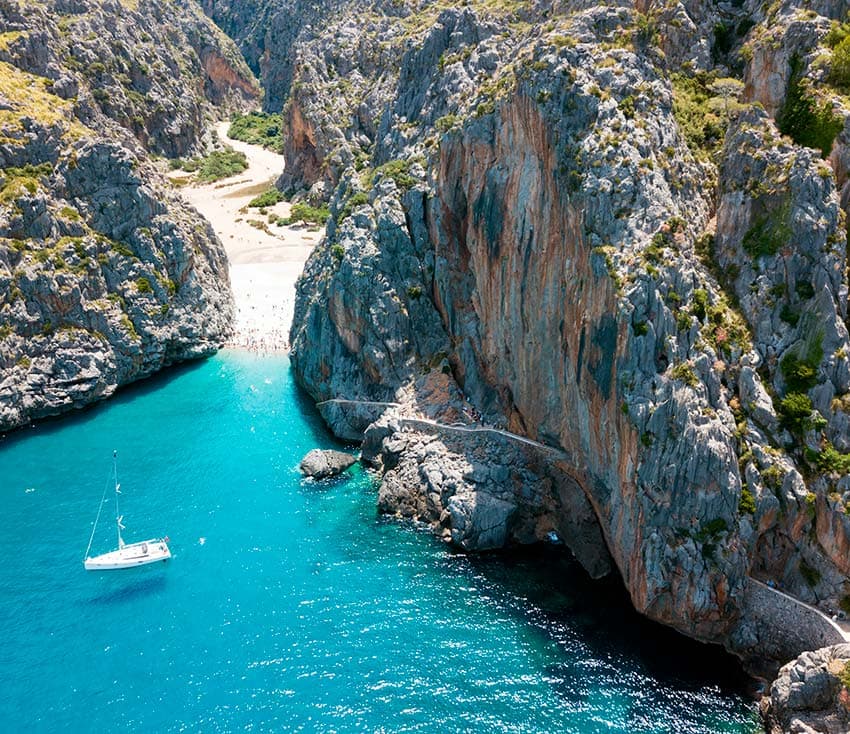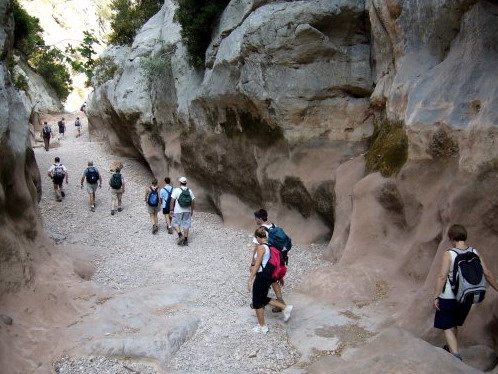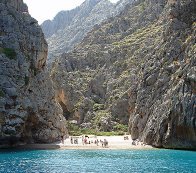 How to get to Es Torrent de Pareis by car 
With ROIG's car rental in Majorca, you can get to Es Torrent de Pareis in no time. To do this, you must take the famous Ma-2141 road. Although it only has 14 km, its layout is devilish: in addition to saving a drop of 900 m, it presents several curves with 180 degree and 360 degree turns, known as the Nus de Sa Corbata ('Tie knot '). Yes, despite the complexity of the route, the spectacular cliffs that you will drive through, as well as the views of the sea that you will enjoy at the wheel, will turn this experience into a magnificent memory.  
Book your bus trip to Es Torrent de Pareis 
Would you rather take a trip to Es Torrent de Pareis by coach? If so, you just have to contact the ROIG bus service, indicating the date you would like to enjoy this getaway and the number of people you will be going with. With our rental coaches in Majorca, it will be extremely easy.
 Call us at (+34) 971 657 173 or send us an email with your information to info@roig.com. We will answer you as soon as possible and begin this journey towards an unforgettable day.
Discover more Rutas escénicas