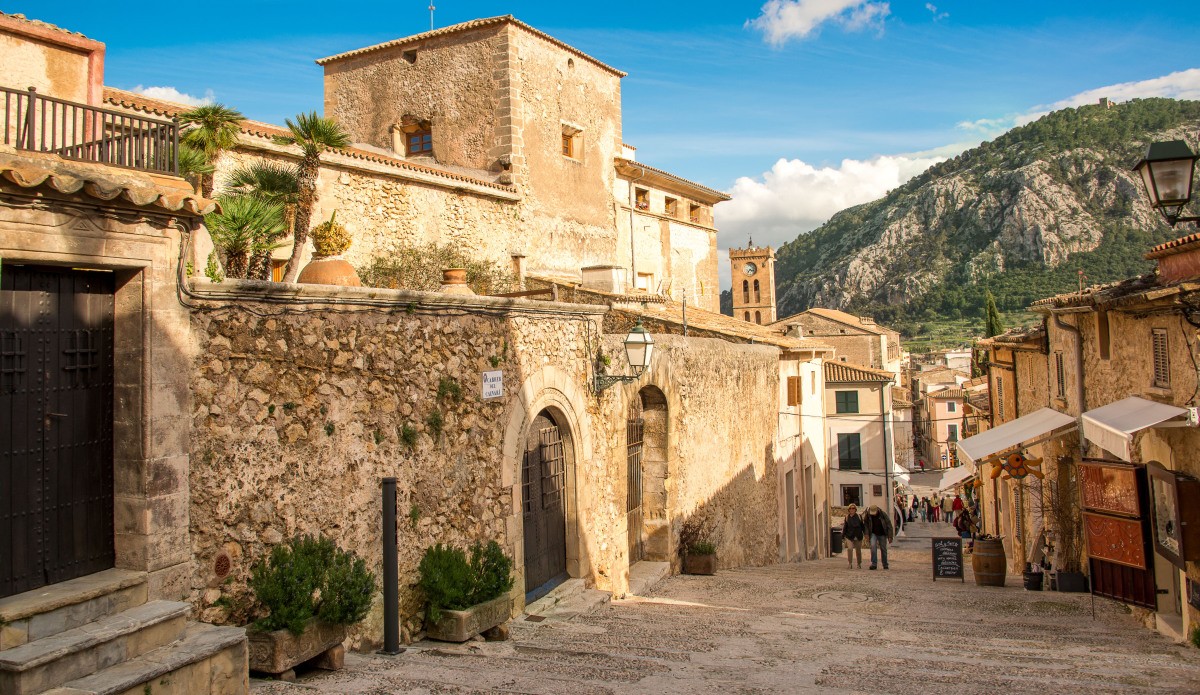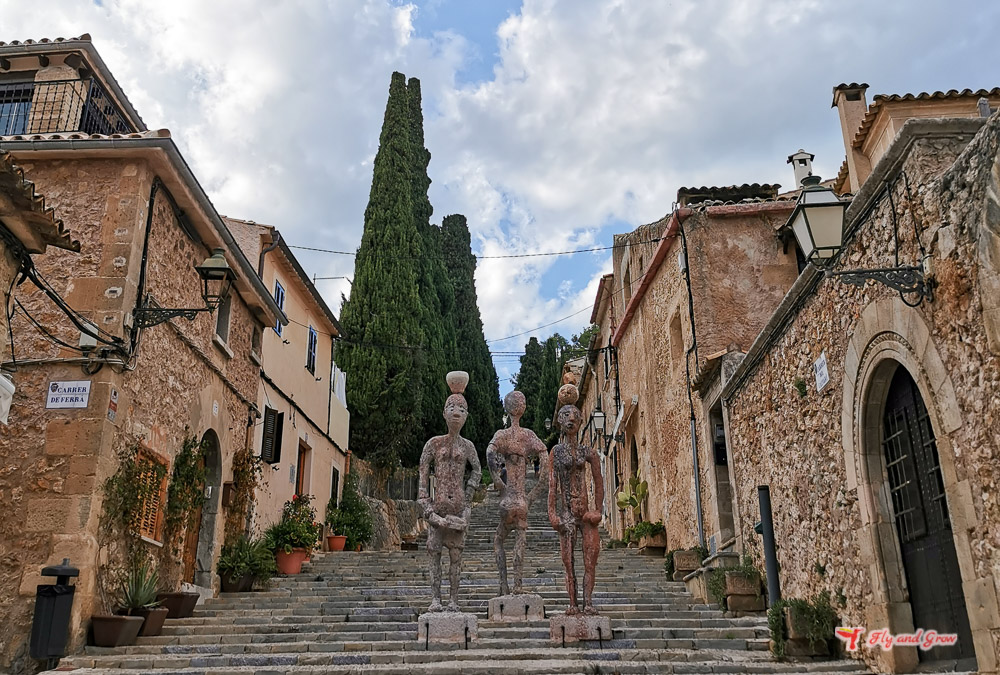 Experience art and culture with your rental car in Mallorca!
Visit the village of Pollença that put Mallorca on the international map long before the tourism boom in the 60s.
When the island was still living on agriculture and there were no hotels in Mallorca, artists and foreign politicians spend their holidays in this village and its harbour. For example, Agatha Christie, Winston Churchill and Peter Ustinov were some famous persons that stayed in Pollença.
Since the early 20th century it became a favourite place for many modernist artists that sought the light and landscape of Mallorca and the majority lived during their stay in Pollença, some of them including Santiago Rusiñol and Anglada Camarasa. The culture continues to grow and being appreciated with the many art galleries and museums.
Pollença also highlights beauty and art, found in the streets and buildings. Do not miss to visit the Convent of Sant Domingo with its Baroque cloister: el Calvari oratory, which is accedes by a great staircase with over 300 steps or visit the Roman Bridge which leads the way to cross the stream of Sant Jordi.
The village holds one of the most popular festivals on Mallorca, the battle between Moors and Christians, which is celebrated every year in May.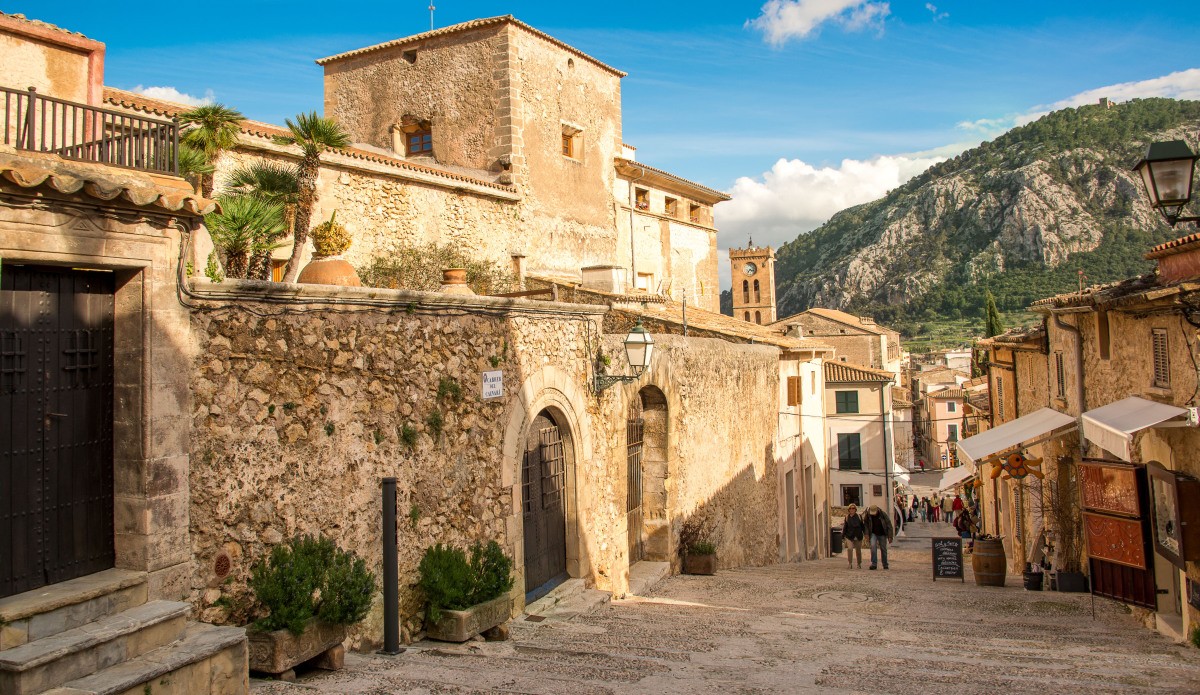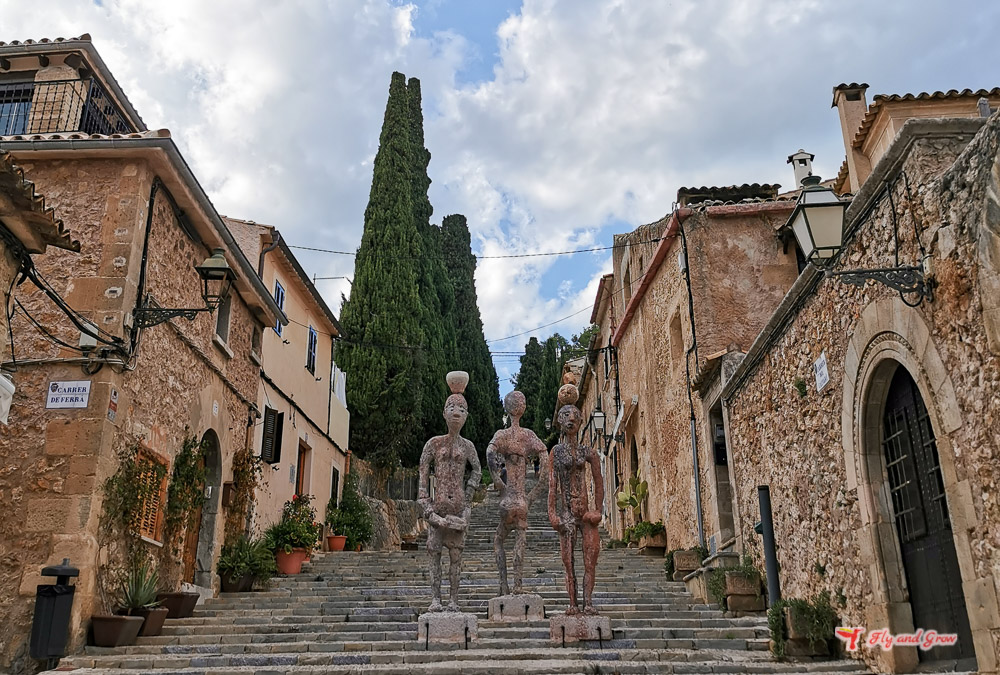 Discover more Typical Mallorca