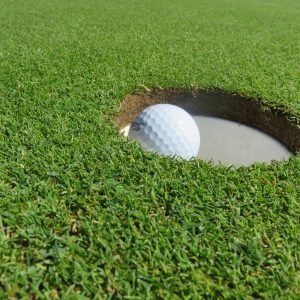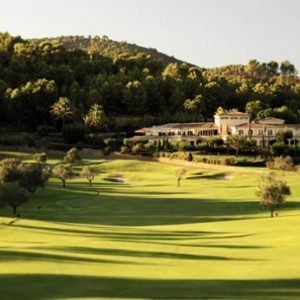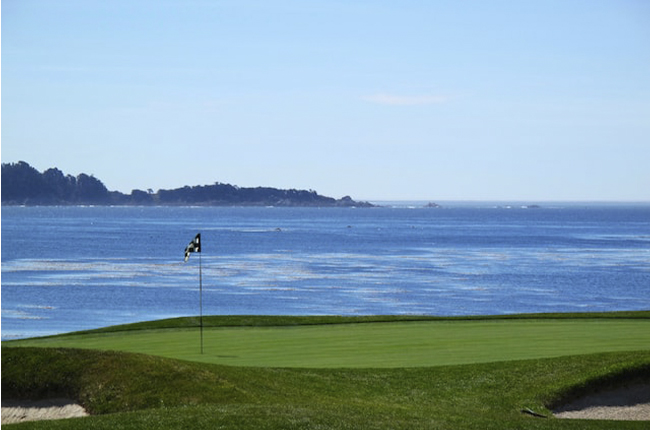 Do you know that the largest of the Balearic Islands is one of the best destinations to practice your swing? Majorca golf courses host events for all levels; from the Balearic Championship of Professionals – Air Europa, to tests for amateurs and juniors. Do you know where to play golf in Majorca? Learn about the best clubs and courses on the island with ROIG Bus, that offers transfers for sporting events in Majorca, and enjoy your favorite sport in a unique environment, where the sea and the Mediterranean ecosystem come together to offer you the best conditions to play.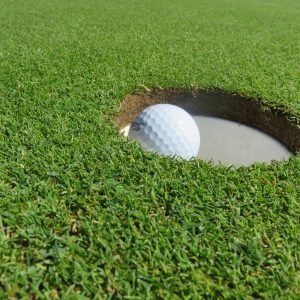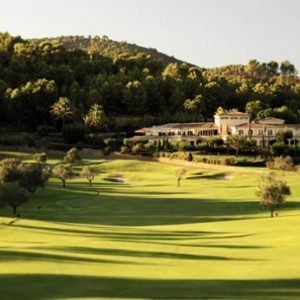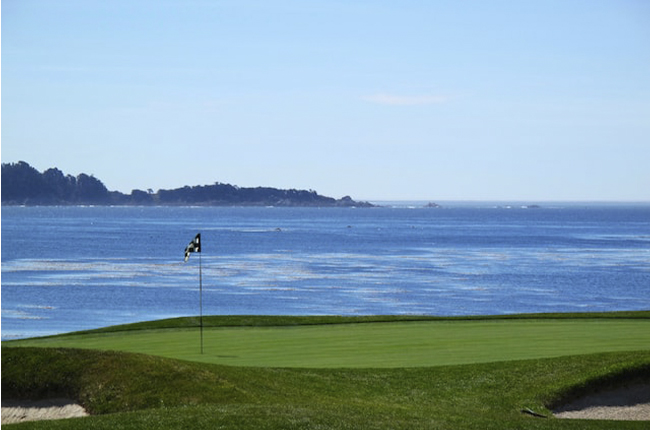 Golf in Palma de Mallorca and its surroundings
The capital of the island is bound to be one of the best locations for golf courses in Majorca, both for its vast infrastructure and for the amount of interesting landmarks it offers.
Son Muntaner (Arabella Golf Club)
Opened in 2000 and designed by Kurt Rossknecht, Son Muntaner, owned by the Arabella Golf club group, offers a unique experience that you will enjoy every day you play in it. The course consists of 18 holes and a modern design and is surrounded by olive trees and pine trees for a truly unique experience. In addition, it has a driving range and pitching area in addition to the largest putting green in Majorca. And, once you have completed all the holes, you can stop by their bar-restaurant with spectacular views. But not only this, since, if you have forgotten your gear, you can stop by their store, where you will find the best specialized brands.
Adress: Carretera Son Vida, s / n. Urb. Son Vida 07013 Palma, Mallorca..
Son Gual
Surrounded by lavender and olive trees, the Son Gual Mallorca Golf Club allows the experienced player to play in a field full of challenges to overcome. All this in a privileged environment between Palma de Mallorca and Manacor. Created to always offer excellence, since 2007 it opens its doors to several tournaments, such as the Lindner Hotel Golf Trophy or the Bavarian Tournament.
Do you want to learn this sport from scratch? This club also has a golf academy, in which some celebrities such as Hugh Grant, Michael Douglas or Wladimir Klitschko have perfected their technique.
Adress: Ma-15, Palma-Manacor, km 11,5, Palma.
The best golf courses in Majorca
In addition to the two options described above, other towns on the island offer greens of exceptional quality, from the heart of Majorca to its most spectacular capes.
Real Golf de Bendinat
In the center of a beautiful valley and with privileged views of Bendinat Castle, this golf club, opened since 1986, has a total of 18 holes along its 5660 meters long. Test your skills on every hit thanks to the bunkers and lakes that protect the holes of this golf course in Mallorca. In the Club House you will have the most exclusive services and a restaurant where you can taste the best of local cuisine.
Adress: Campoamor, s / n, Urbanització Bendinat- Calvià.
Pula Golf Resort
This golf course in Majorca offers you a unique experience thanks to the vast history that surrounds it. Around a 16th-century manor house is a field in which seven European Tours have been played. In addition, in its academy you can learn with PGA professionals. In the central building you can enjoy delicate and elegant rooms, with a magnificent spa that includes a swimming pool, jacuzzi and Turkish baths. In addition, you can also book a massage or facial treatment once you have completed the entire circuit.
Adress: Ctra. Son Servera-Capdepera, km3, 07550, Son Servera.
Son Vida
If you don't know where to play golf in Majorca, you can't miss the oldest on the island. It has been designed for the strategic player, as it will require great intelligence to overcome the challenges you will encounter during the game. This is another of the Majorcan fields that have witnessed an Open and, in fact, the victory of Severiano Ballesteros in 1990 is still fervently remembered.
Adress: Carrer Solleric, 1.07013, Son Vida.
Vall d'Or Club
For incredible views of the Mediterranean and a stay in the luxurious estate of Es Turó, you can access the Vall d'Or Club. Here you will have 18 holes in which a large number of tournaments are held so you can test your skills. In addition, in the Junior Academy, the little ones can get started in this sport with the best teachers. Not only this, but you can also choose a summer golf campus for your child, so they can spend an active holiday that they will not forget.
Address: Ctra. Cala d'Or to Portocolom, Km. 7,7. S'Horta, Mallorca.
Son Severa Golf Club (Arabella) 
Last but not least, in this list of the best Majorca golf courses, we present this perfect golf club for lovers of the island. It is an estate with impressive facilities overlooking the bay and an impressive orography, marked by the Cap des Pinar, which will make your game an adventure. Approach the restaurant Costa de los Pinos, which is located in the social club, and have a snack after playing.
Address: Urb. Costa de los Pinos. Calle del Golf, s / n, Mallorca
And here our article on where to play golf on the island. If you know any other place to practice your swing or are interested in bus rental in Majorca, do not hesitate to contact ROIG BUS, your reliable land transport company on the island. Are you ready to take your clubs and take a tour of the best courses?
Discover more