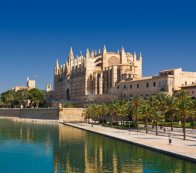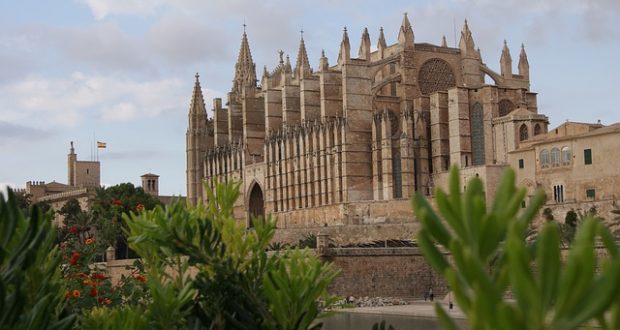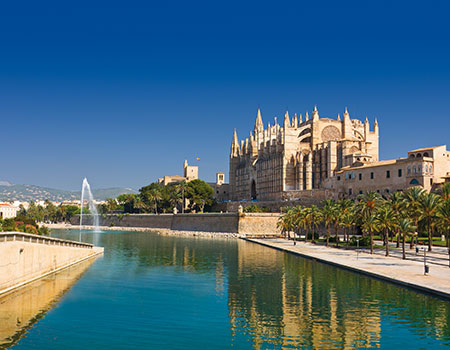 Also known as 'La Seu', Mallorca Cathedral is the most important religious building on the island. Standing on the shore of Palma Bay, it is the only seafront Gothic cathedral that rises up above the Roman and Renaissance walls to overlook the sea. It is also the see of the diocese of Mallorca and boasts the world's largest Gothic rose window.
Work on the cathedral began in 1229 although it was not completed until several centuries later, in 1601. Today, regular alteration and restoration work is carried out on the building.
One of the chapels of Mallorca Cathedral houses a large ceramic mural by the artist Miquel Barceló, and which is on display to visitors.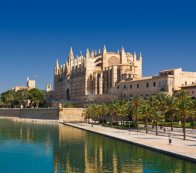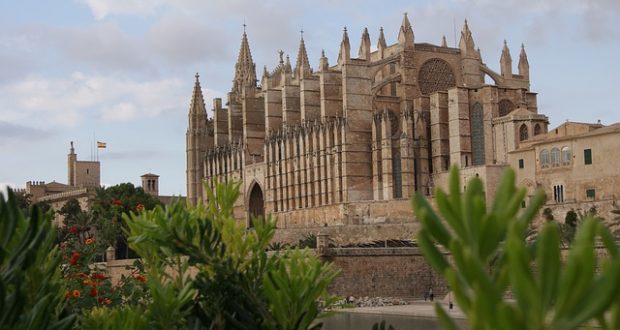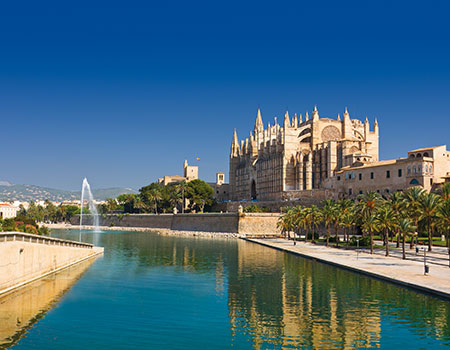 Discover more Tesoros escondidos