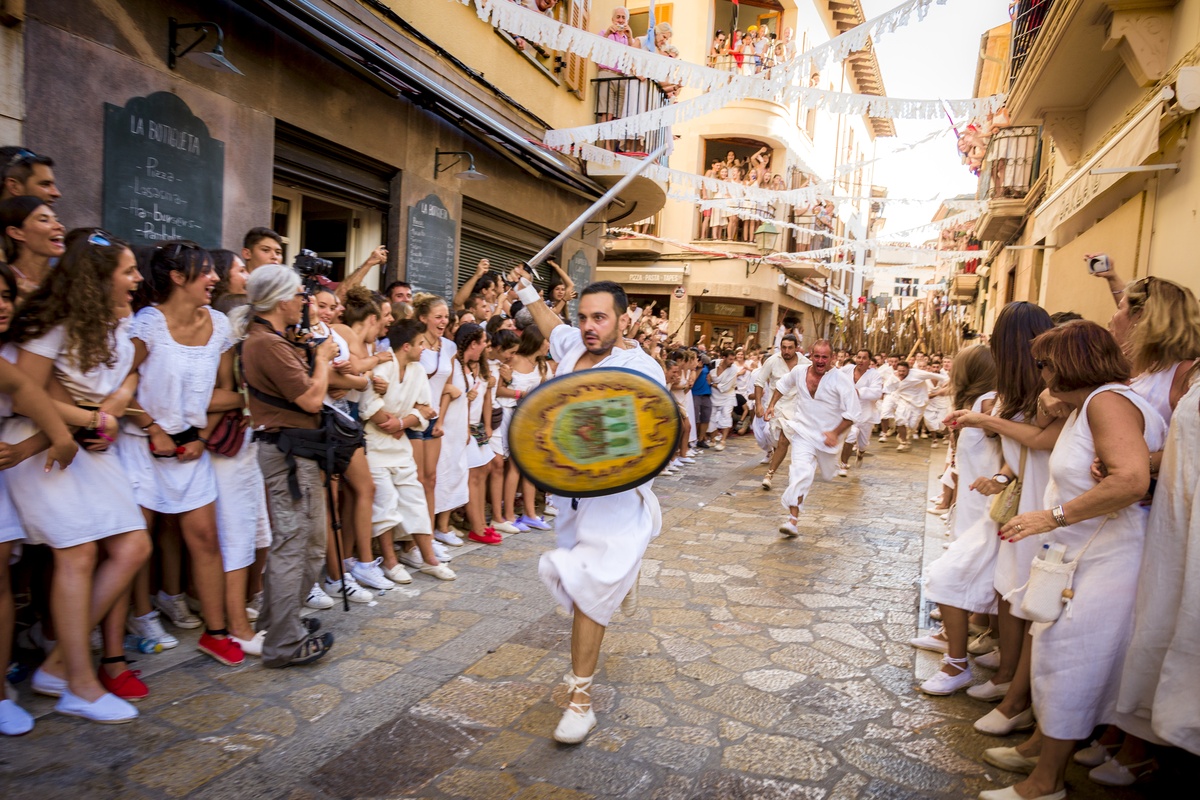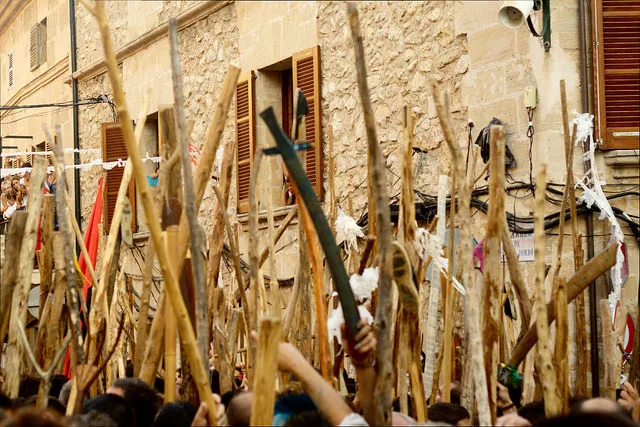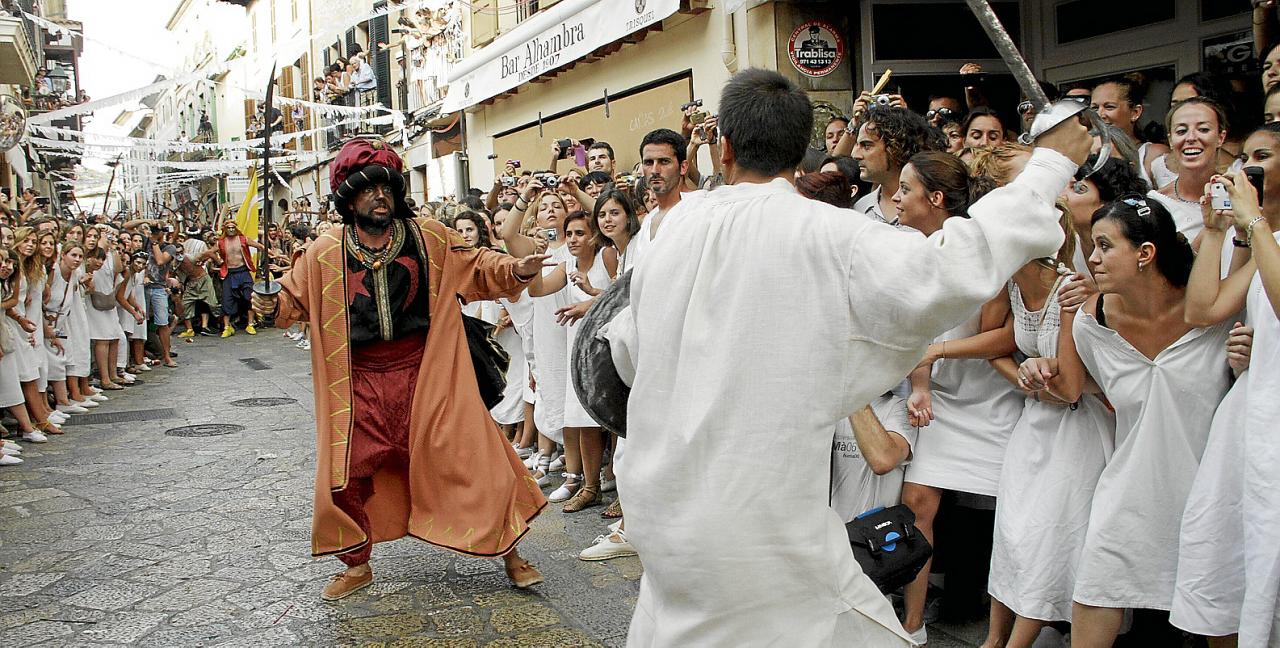 The festivity of Mare de Déu dels Àngels, the patron saint of Pollença is held on 2nd August, coinciding with the commemoration of the victory of the Christians over the Ottoman pirates who, under the orders of Dragut, attacked the town in 1550.
The celebrations get underway at five o'clock in the morning, following an open-air dance, when the music band plays an aubade. The festivities continue with a mass in honour of the Virgin Mare de Déu dels Àngels at 11 a.m. followed by the dance of the Cossiers, performed by a traditional Mallorcan dance group.
In the afternoon, the entertainment moves to Plaza de l'Almoina, and the re-enactment of the encounter between Joan Mas, the Christian leader, and Dragut with his second-in-command, leader of the Ottoman troops. At 7 p.m., following the famous cry uttered by Joan Mas begging the Virgin Mare de Déu dels Àngels for help in fending off the pirate attack ("assistiu-mos que els pirates ja són aquí!") , the long-awaited confrontation between the Moors and Christians takes place and the battle begins.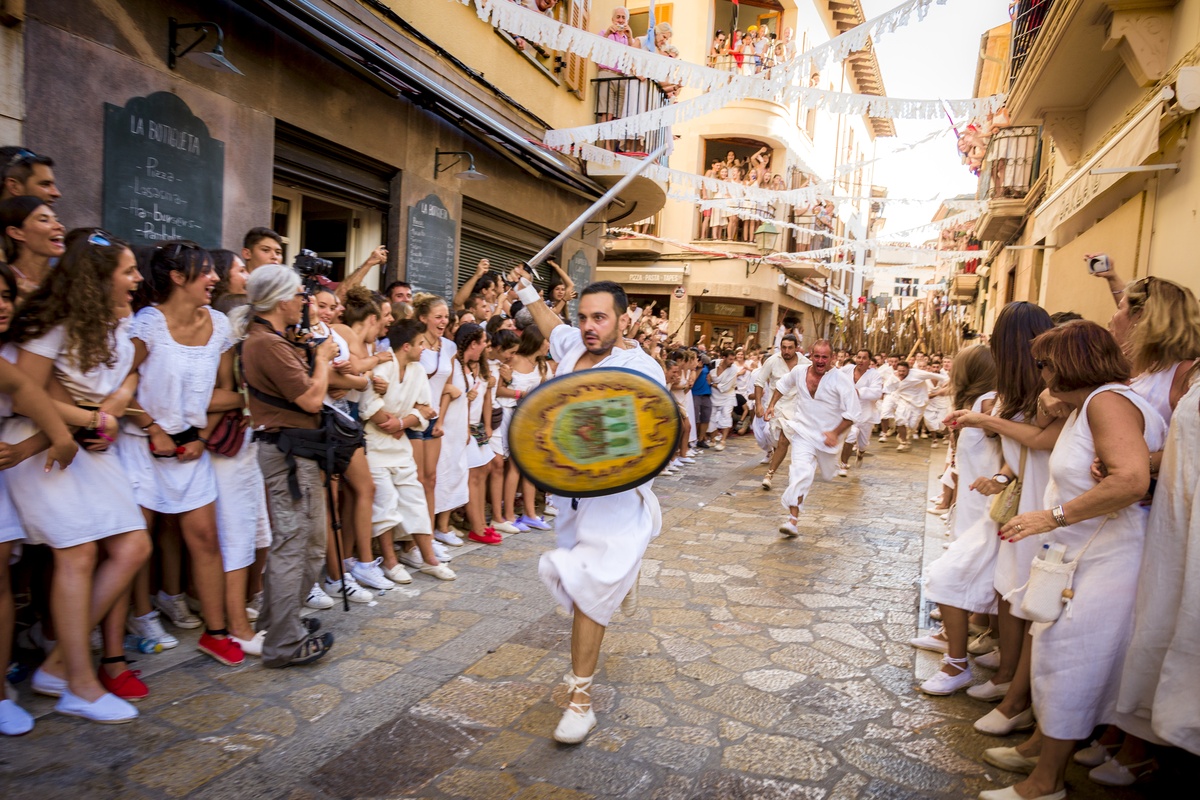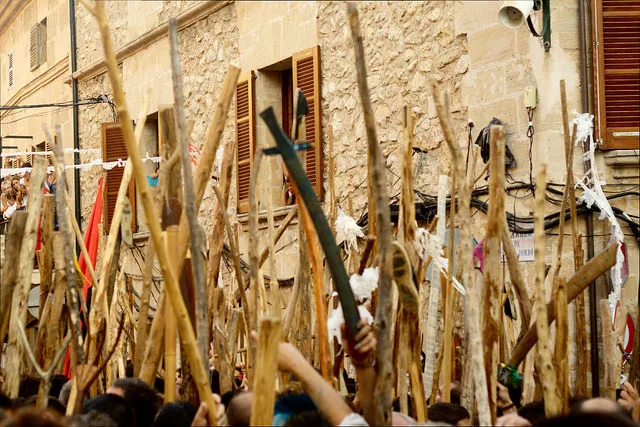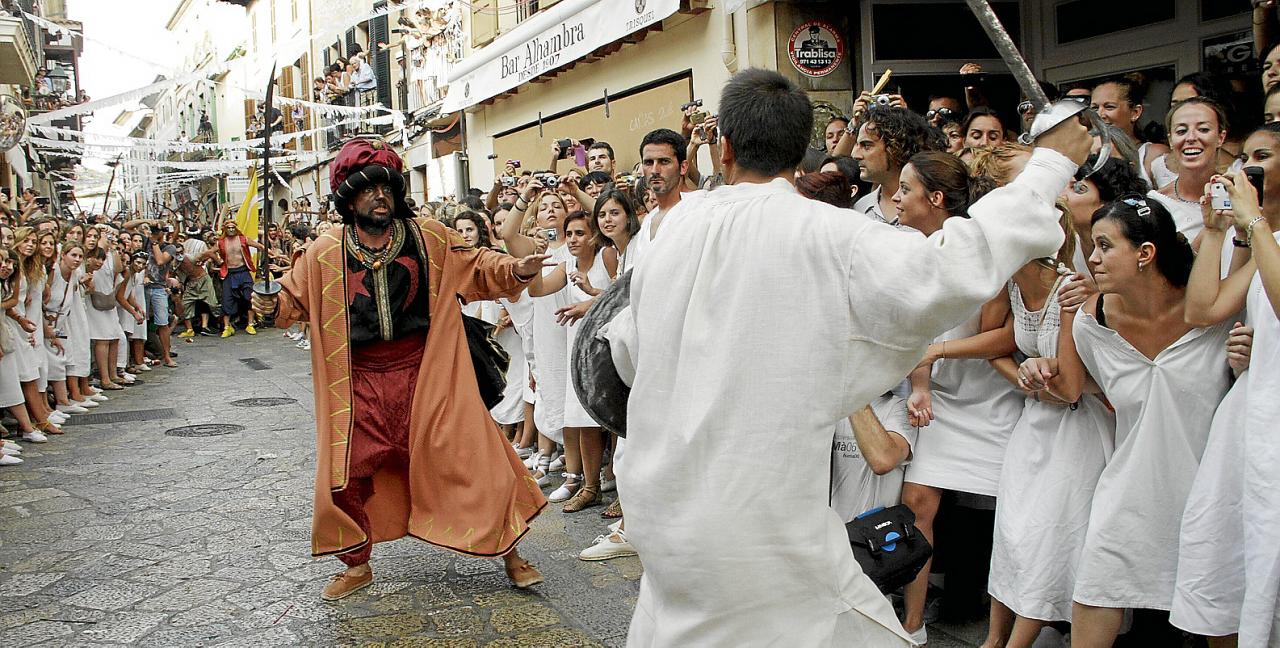 Discover more Typical Mallorca