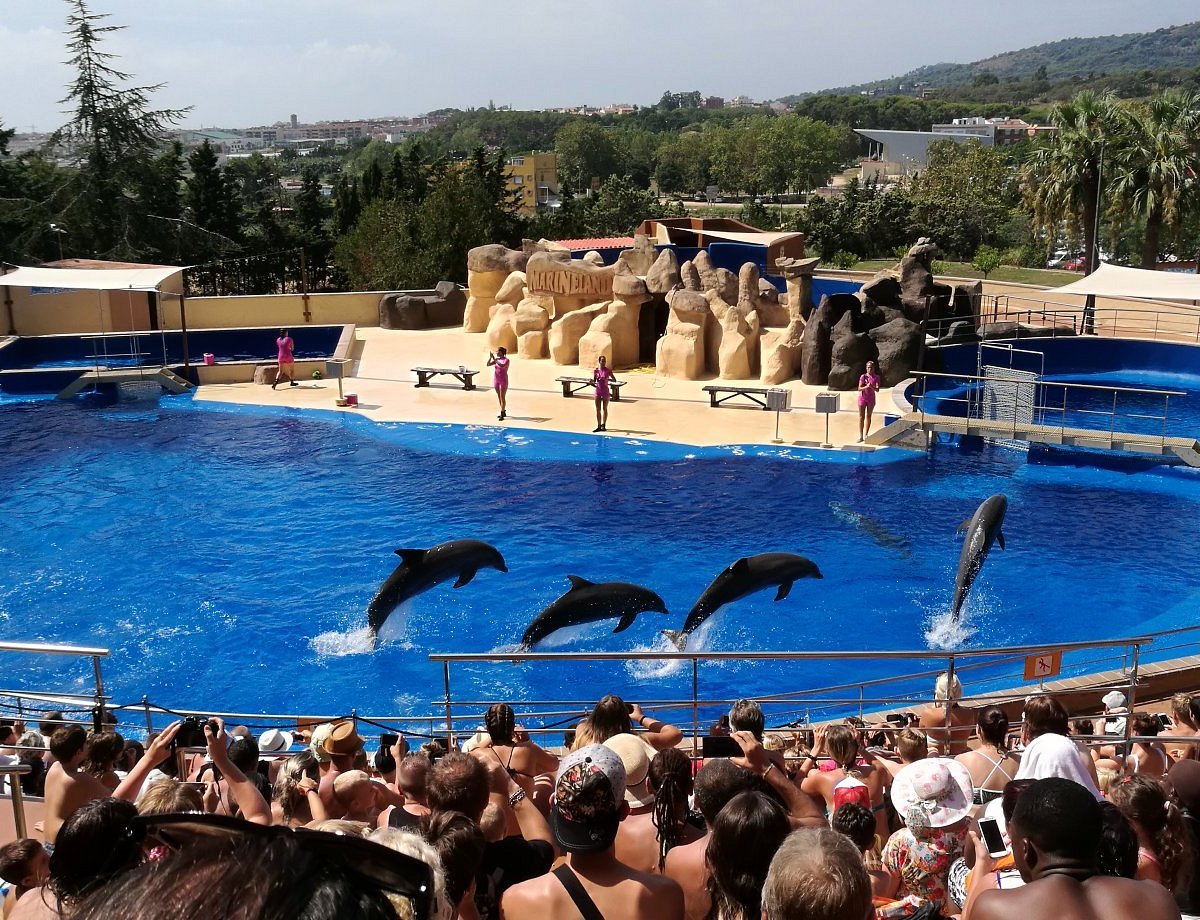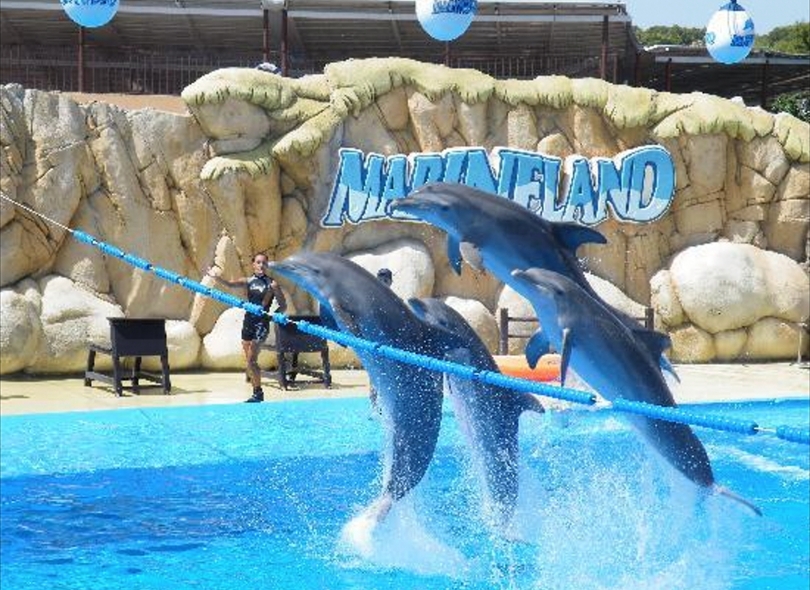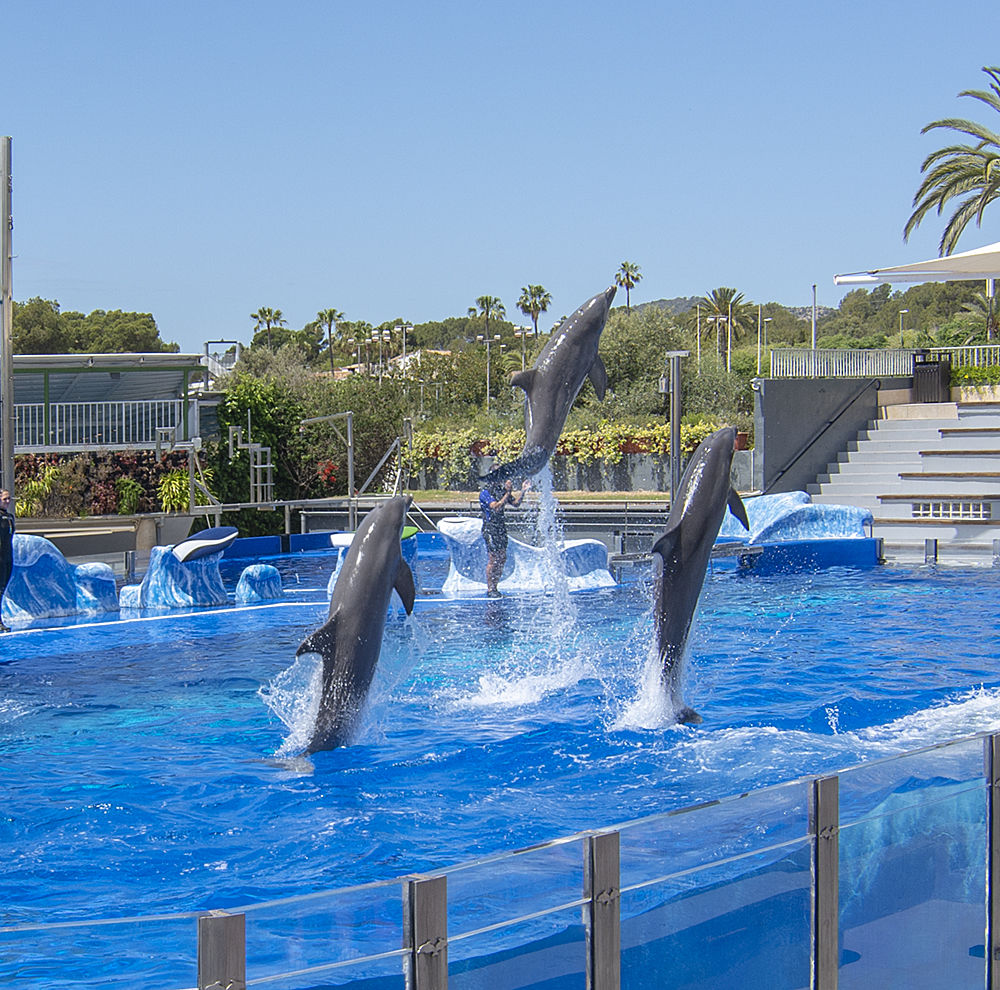 When you visit the island of Majorca, you should not forget that the island is surrounded by nature, and the best way to show it to your children is to take them on a trip to Marineland Mallorca. In its zoo you will be able to spot many animals: from aquariums full of colorful fish and sharks, to the aviary where you can see the Humboldt penguins or a variety of macaws. In addition, the "Tropical House" houses some of the most surprising species such as snakes, iguanas or poison dart frogs. And when you have finished exploring all the areas, get ready to witness the most educational shows, in which the attention will be focused on some of the animals in the park. We would like to highlight the dolphin performance, in which you will also learn some of their customs and habits, and the fun-loving sea lions, which act alongside the parrots. And to end the day on a good note, you cannot miss the SeaView restaurant menu, which will allow you to eat in front of one of the best sea views of Portals Nous. Do you need any more incentives to go on this trip to Marineland Mallorca? Keep reading to convince yourself that this is your ideal getaway.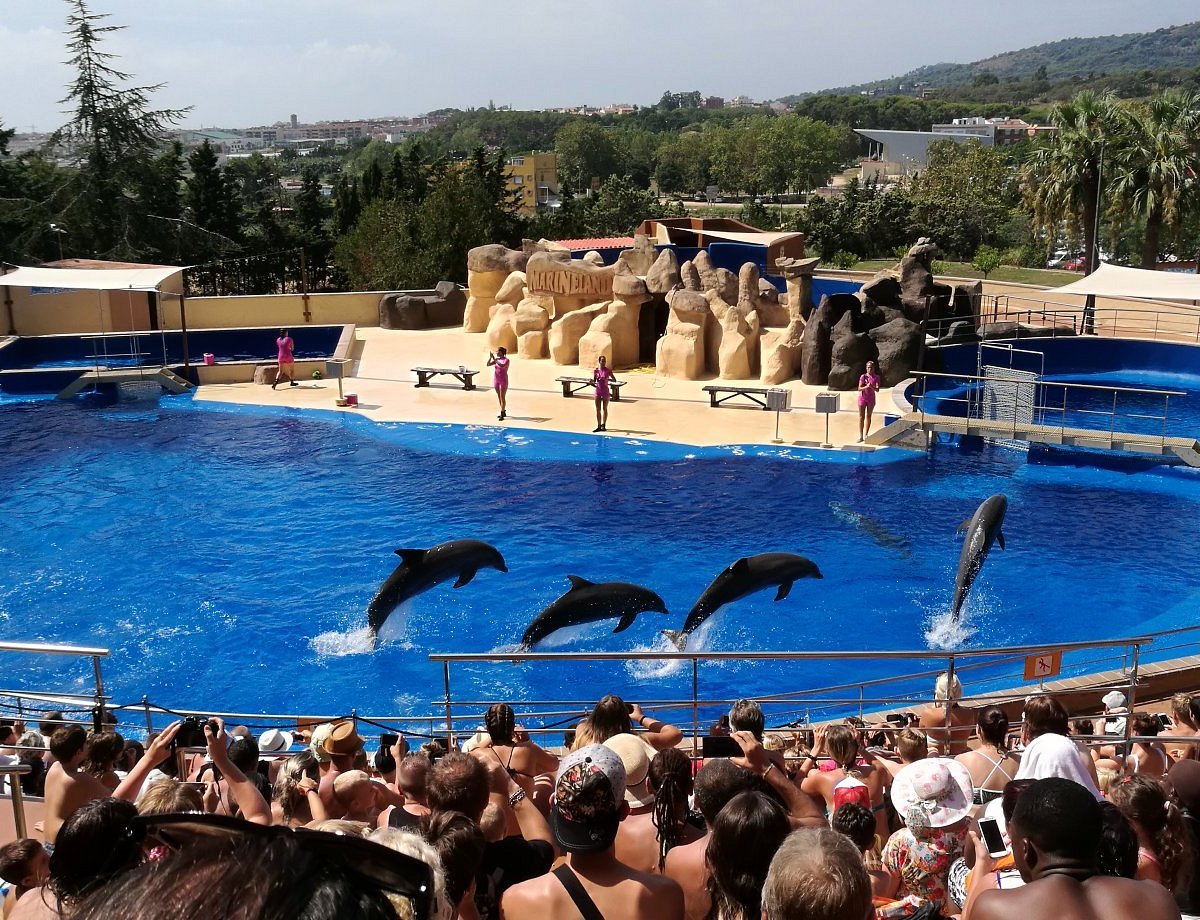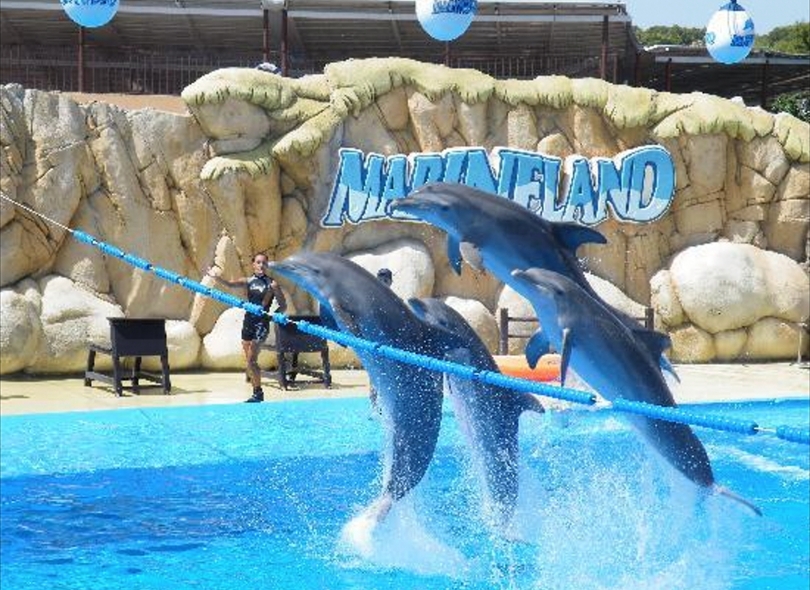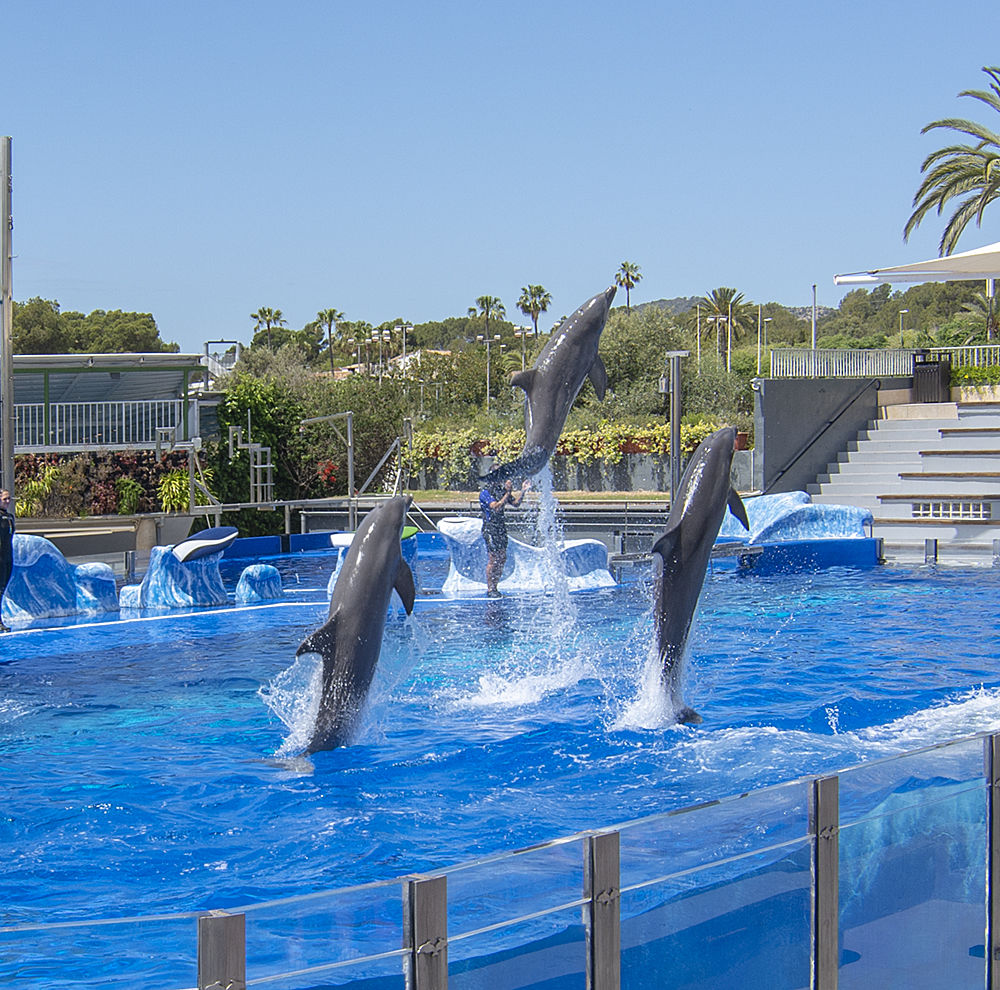 How to get to Marineland Mallorca in bus
Located in the municipality of Calvià and surrounded by the unique environment of Portals Nous, you can easily reach the park in one of our rental cars in Majorca. However, there is another way to get to Marineland Mallorca that will allow you to forget about the car and enjoy much more. Trust the services of ROIG Bus, which will make your trip to Marineland Mallorca an unforgettable evening. Next, we specify the bus collection points:
SOUTHEAST:
Cala Mondragó – Cala Barca – Cala Egos – Porto Cari – Cala D'or – Cala Ferrera – Cala Serena – Porto Colom
EAST:
Porto Cristo – Cala Mandía – Cala Romantica – Calas de Mallorca – Cala Tropicana – Cala Murada – Cala Figuera – Cala Santanyí – Colonia Sant Jordi
Reservations for the bus excursion to Marineland Mallorca
If you want to book a trip to Marineland Mallorca so that both children and adults have a great time together, you just have to contact ROIG Bus, indicating the day you want to make the trip and the number of people who will attend, as well How to indicate how many of them are underage. Our team will inform you about the conditions and prices of this unique evening.
Call +34 97165 71 73 or write us an email with your information to info@roig.com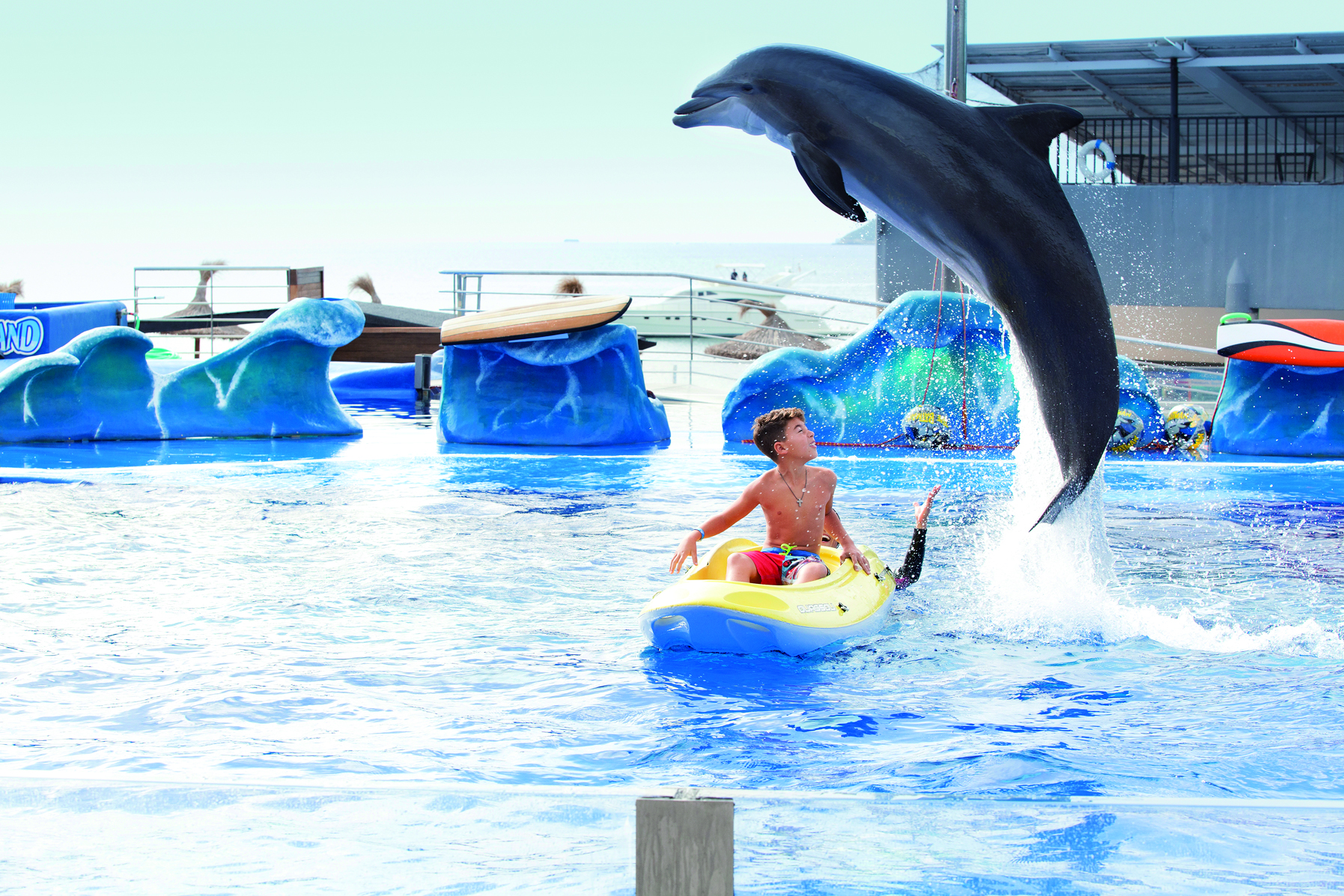 Discover more Trips ROIG Bus