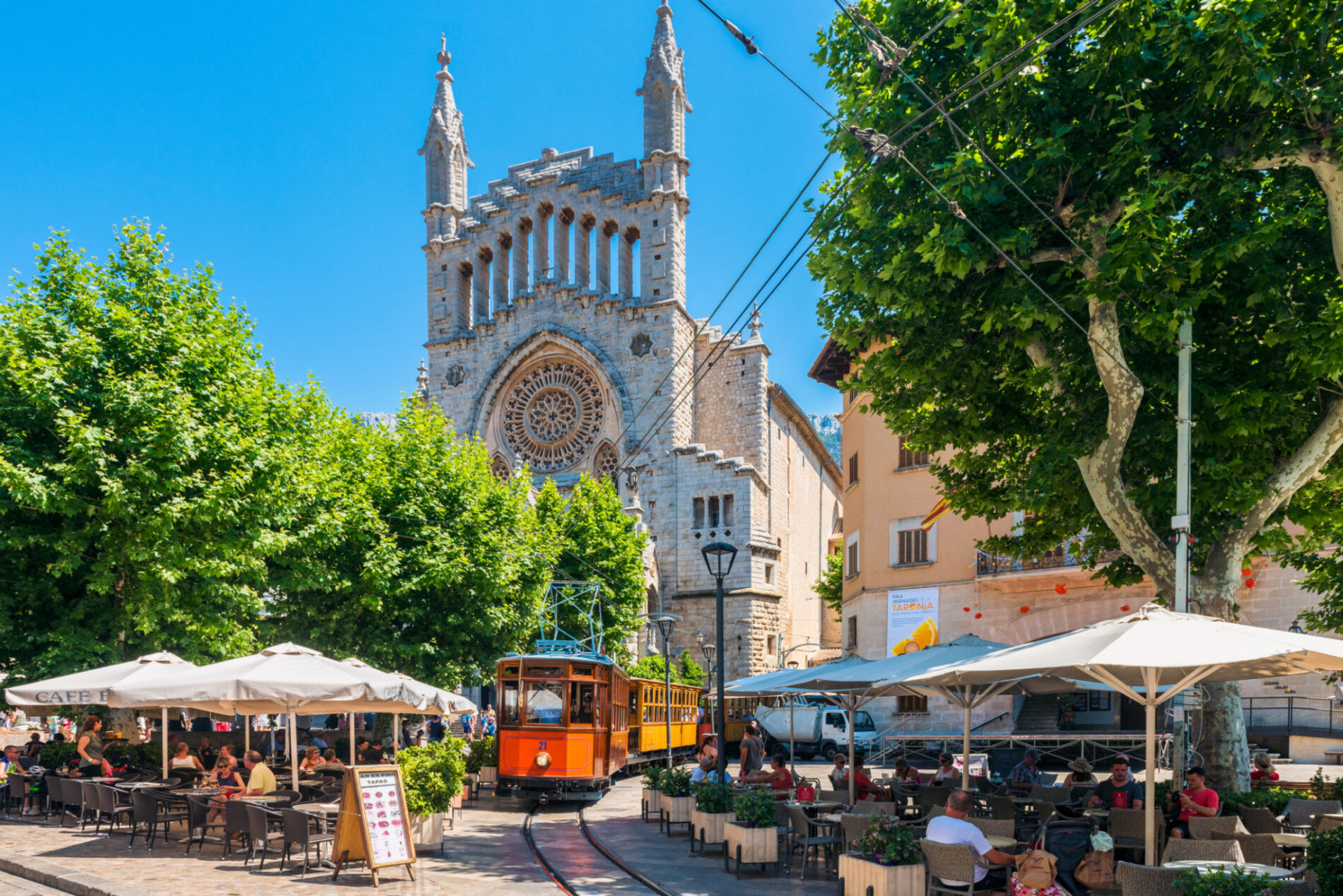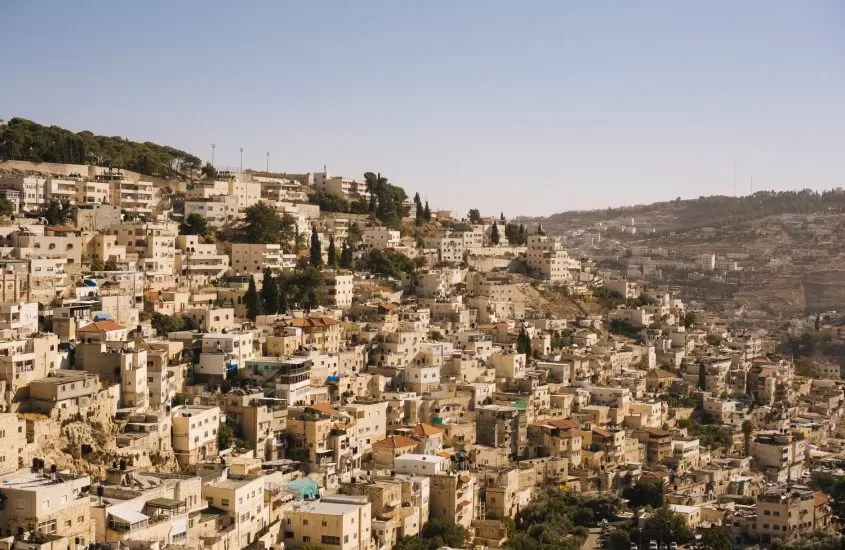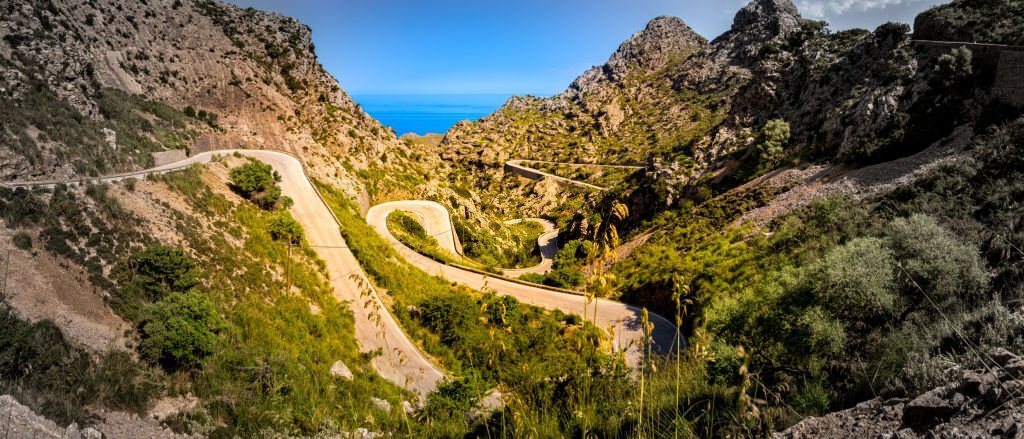 Route: Inca – Sa Calobra – Puerto de Sóller – Palma
If you want to visit the most spectacular corners of the island from north to south, this tour of Majorca is the excursion you are looking for. Get ready to travel on wheels, sea and train tracks, admiring places of unparalleled beauty on the way.
Your tour of the island of Majorca begins in Inca, a town known for its leather industry and the birthplace of such international shoe brands as Camper. Traveling through the curves of the Sierra de Tramuntana on our bus, you will reach the beach of Sa Calobra, where the Torrent de Pareis is located. This geological formation of admirable beauty cuts the Sierra de Tramuntana and that transports fresh water to the sea. At this point you will embark on a boat to be able to admire the north coast of the island from a different perspective on a pleasant 40-minute ride. You will moor in Port de Sóller, where you will travel in time to take the electric tram that stops in the city, as well as enjoy the beautiful scenery that the trip on a 1912 train offers.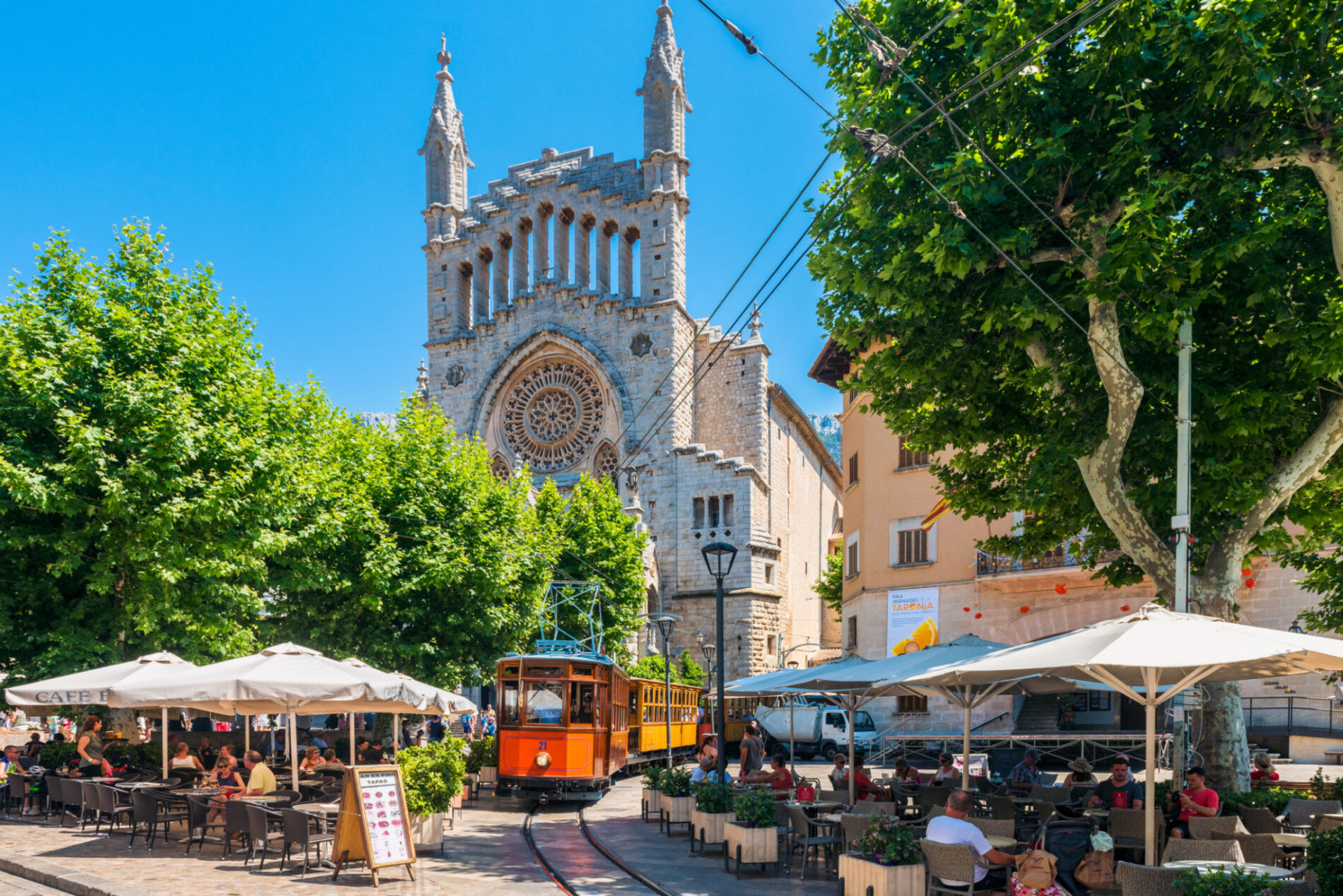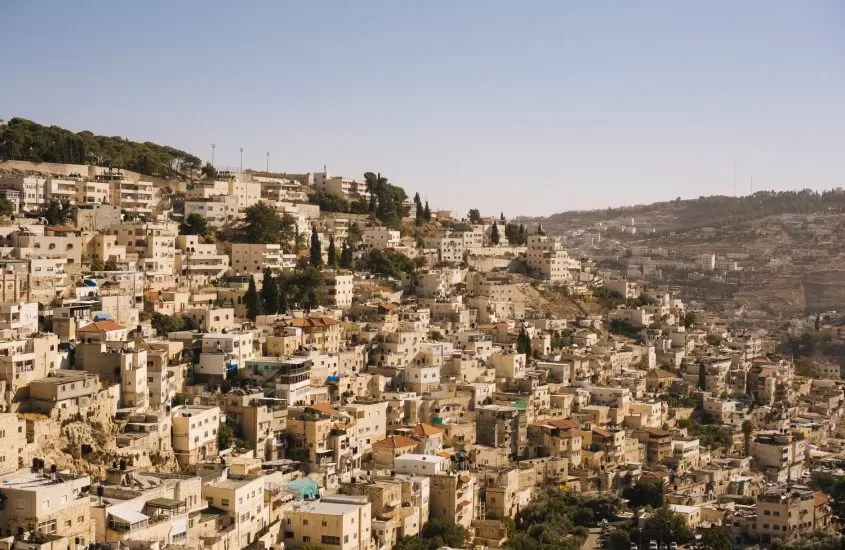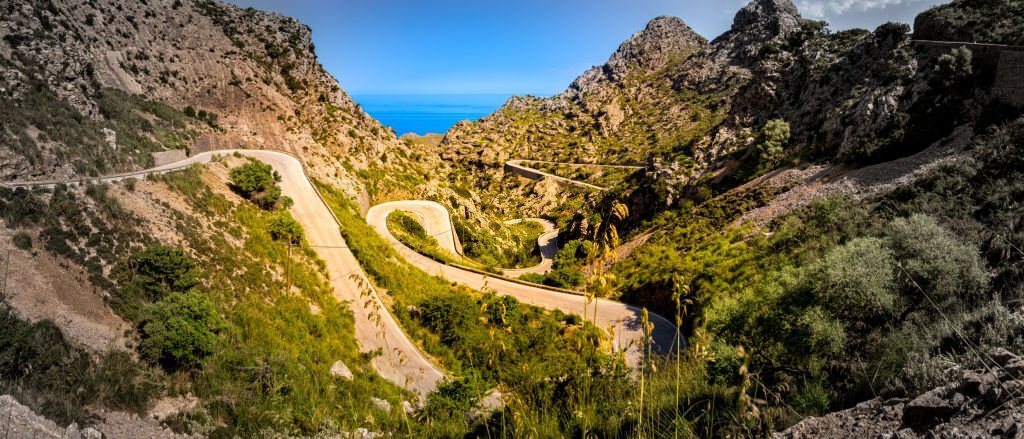 How to tour the island of Majorca by bus
It is understandable for you to want to get to know each of the hidden details that Majorca can offer and want to visit them all. This is why it is a great idea to tour the whole island with one of our rental cars in Majorca. However, another much more comfortable option to take this great route is to rely on ROIG Bus services, which will take you on a tour of the island of Majorca and turn this day into unforgettable experience. Next, we specify the bus collection points:
Departure points:
SOUTHEAST:
Cala Mondragó – Cala Barca – Cala Egos – Porto Cari – Cala D'or – Cala Ferrera – Cala Serena – Porto Colom
THIS:
Porto Cristo – Cala Mandía – Cala Romantica – Calas de Mallorca – Cala Tropicana – Cala Murada – Cala Figuera – Cala Santanyí – Conlonia Sant Jordi
Reservations for the bus tour of Majorca
If you want to book a trip to the island of Mallorca to know its most beautiful places, you just have to contact ROIG Bus, indicating the day you want to attend the tour and the number of people who will attend, as well as to inform us if, among the assistants, there are under-18s. Our team will inform you about the conditions and prices of this unique outing.
Call +34 97165 71 73 or write us an email with your information to info@roig.com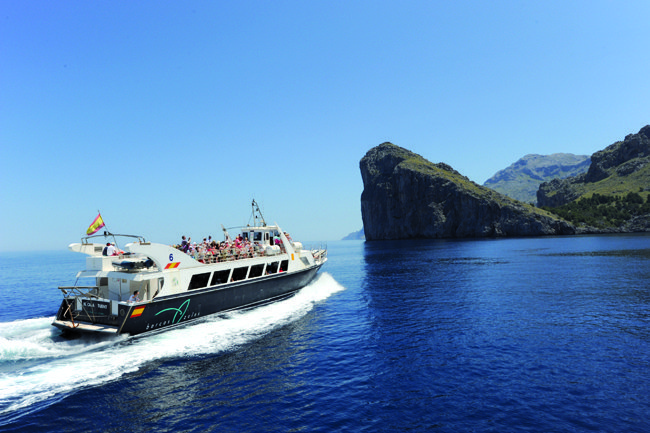 Discover more Trips ROIG Bus