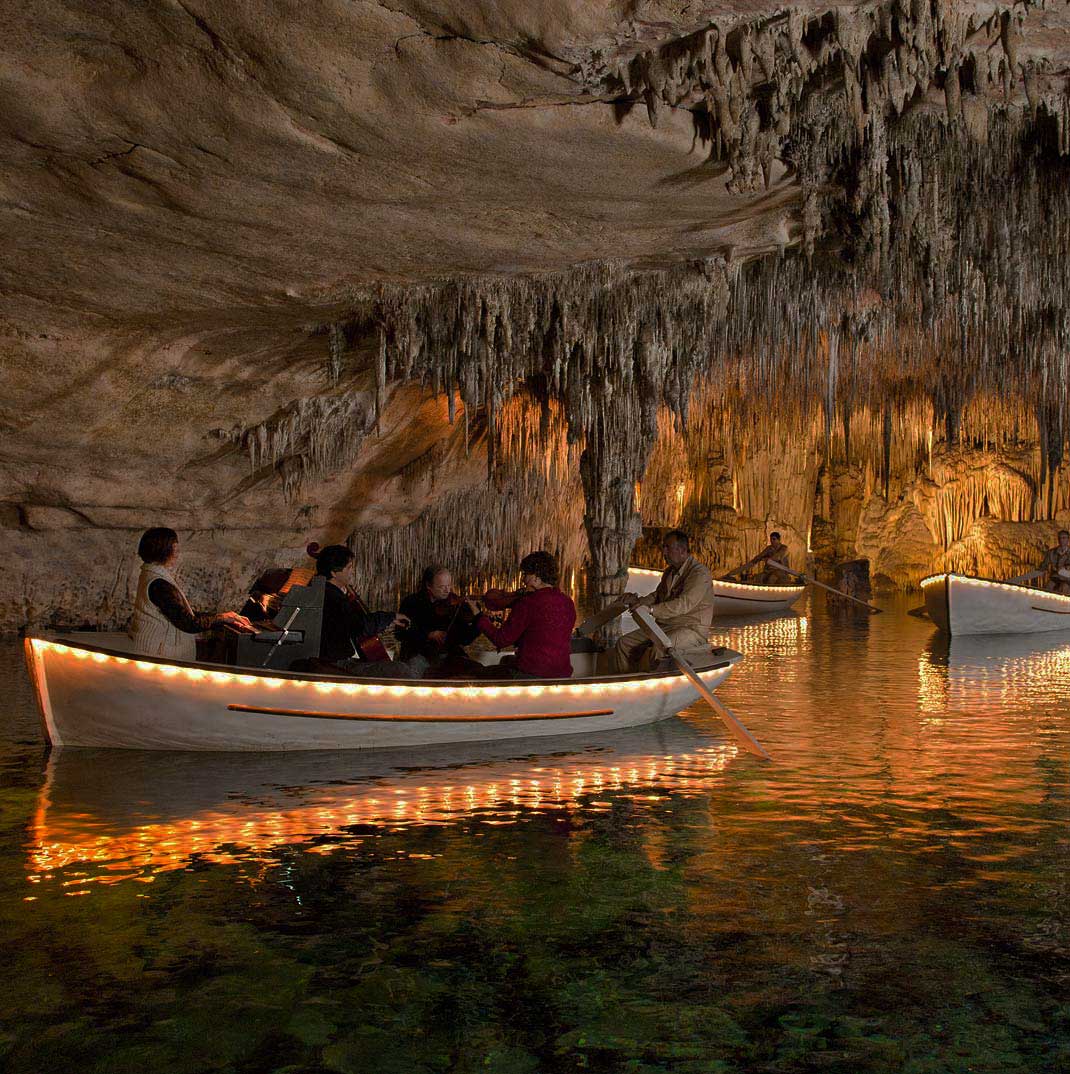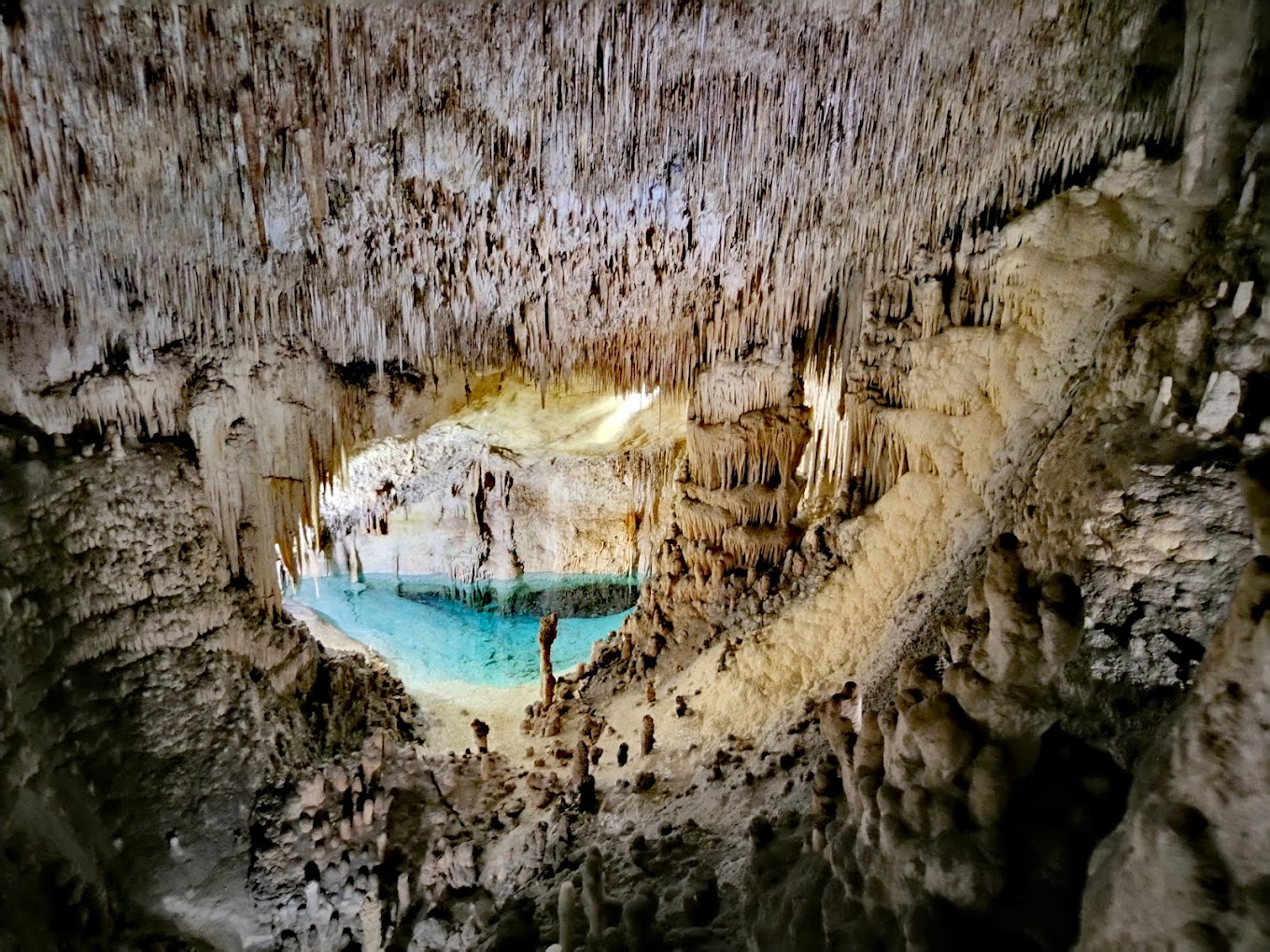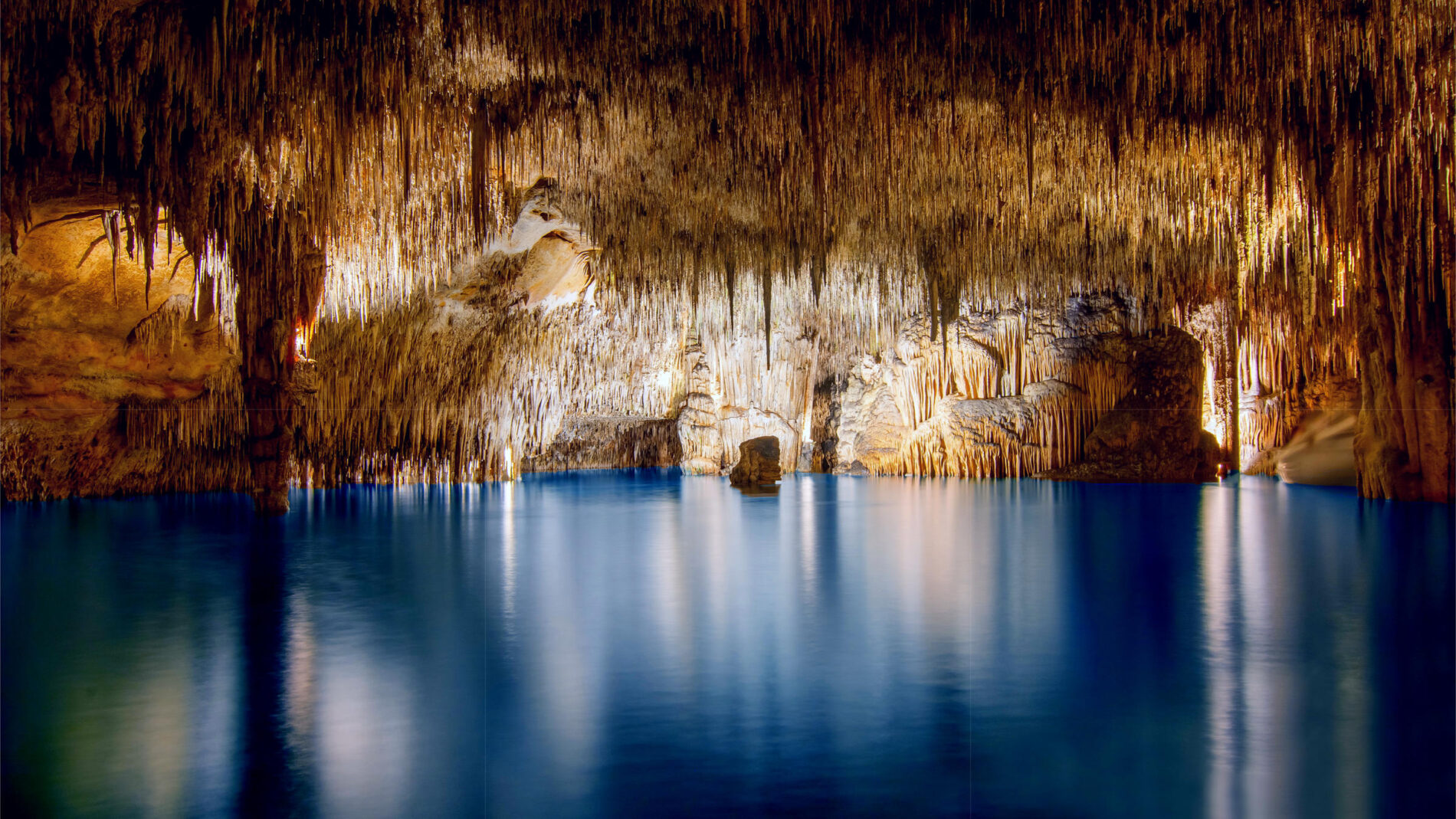 A great idea to discover the surprises that this island hides is a visit to the Caves of Drach, declared Historical Heritage of Spain. One of the most visited places by tourists and locals, these caves are 2.4 km long and are in Porto Cristo, making this is an essential visit if you travel to the island with children. A total of four caves that reach a maximum depth of 25 meters are what form this geological creation that will awaken all your senses. In addition, in the interior you will also find an underground lake, the Martel. When you enter the lake room you can listen to a beautiful classical music concert accompanied by a light show. To round off this excursion, we'll take you to a Majorica pearl shop so you can get to know one of Majorca's most precious products and, who knows, maybe take a nice accessory back home.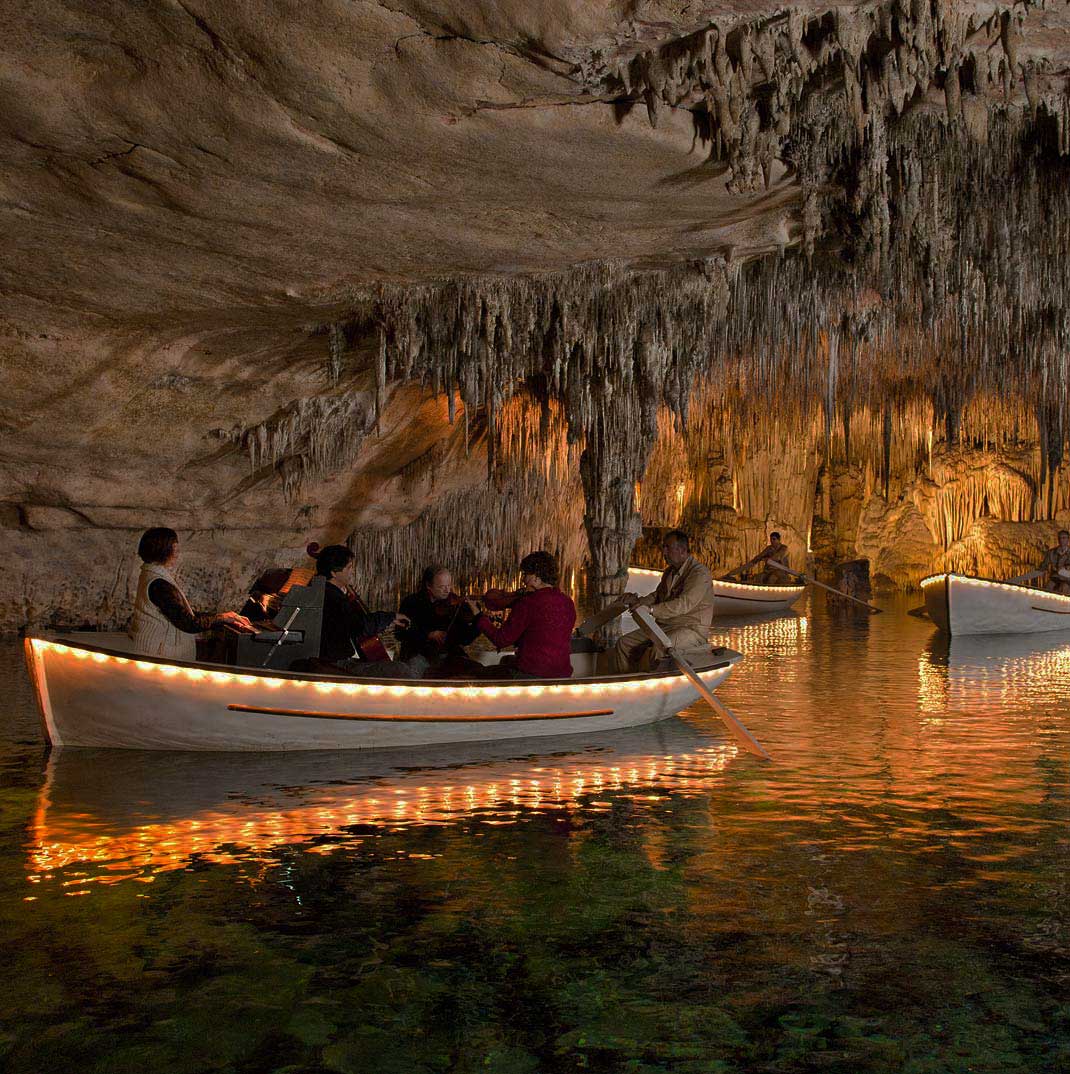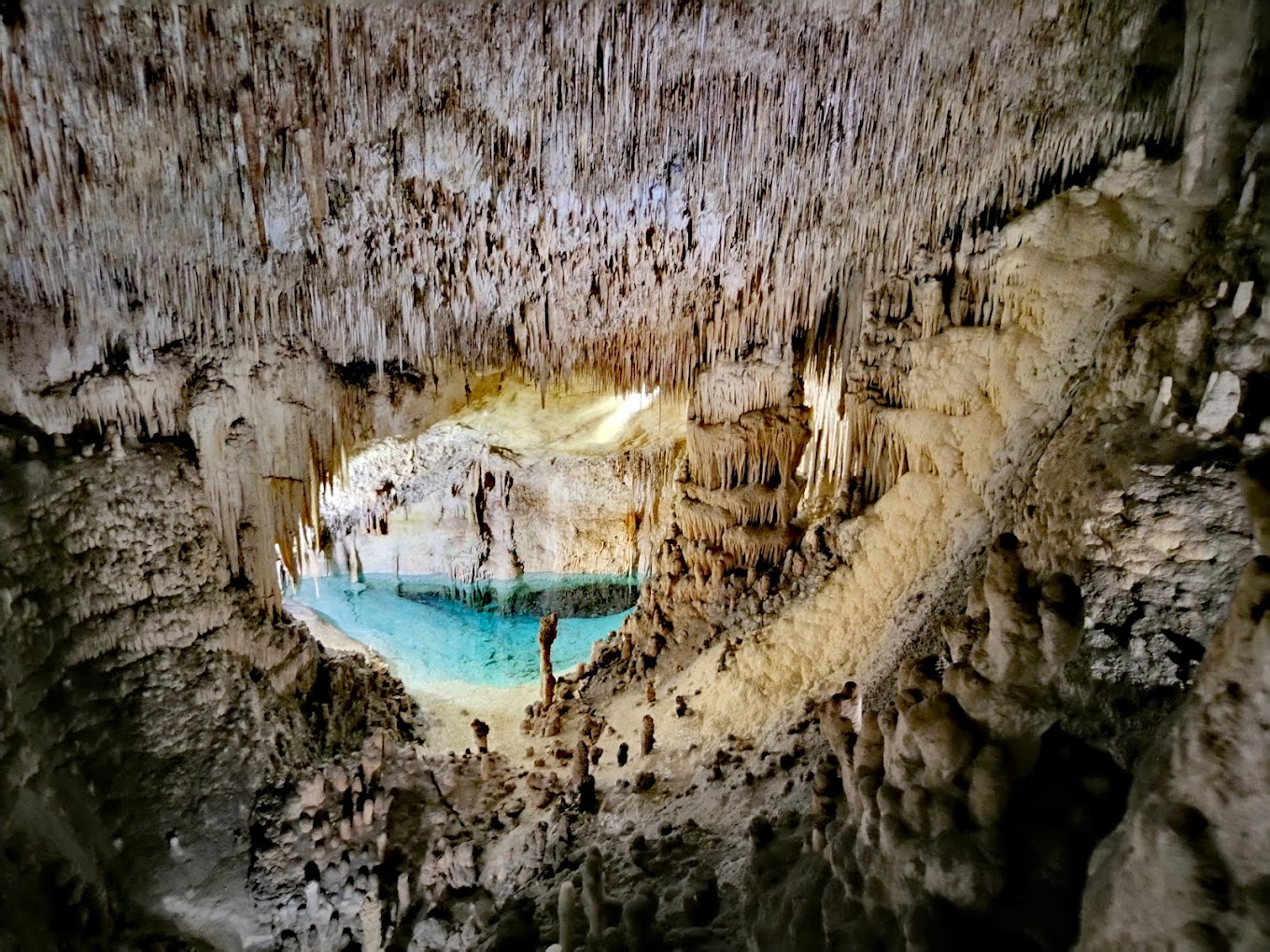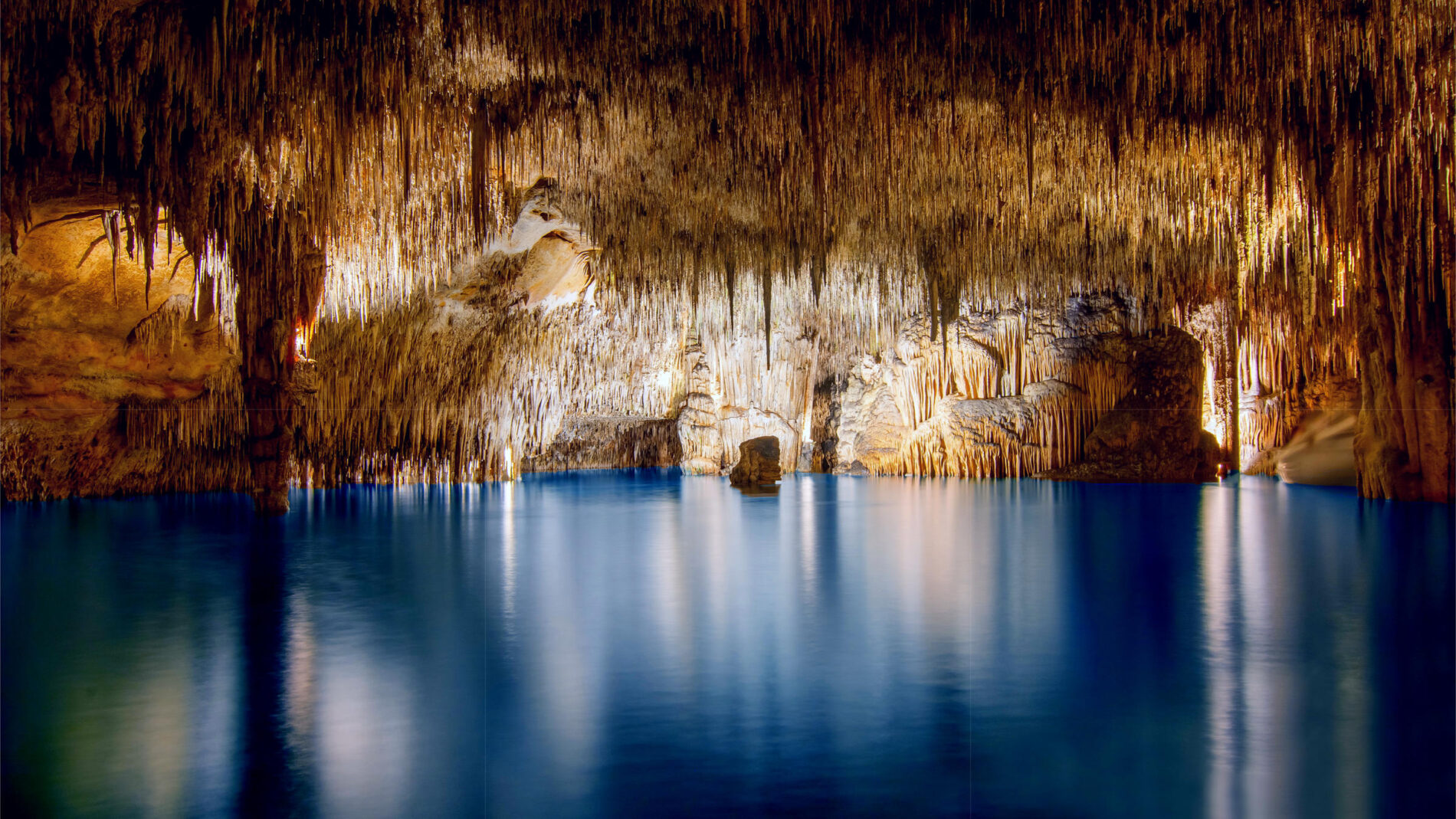 How to get to the Caves of Drach in bus
Located south of Majorca and in the municipality of Manacor, you can easily reach by road with one of our taxis in Majorca. Anyway, another much more comfortable option to take this small route is to trust the services of ROIG Bus, which will turn your trip to the Caves of Drach an unforgettable day. Next, we specify the bus collection points:
Departure points:
SOUTHEAST:
Cala Mondragó – Cala Barca – Cala Egos – Porto Cari – Cala D'or – Cala Ferrera – Cala Serena – Porto Colom
EAST:
Porto Cristo – Cala Mandía – Cala Romantica – Calas de Mallorca – Cala Tropicana – Cala Murada – Cala Figuera – Cala Santanyí – Colonia Sant Jordi
Reservations for the bus excursion to the Caves of Drach
If you want to book an excursion to the Caves of Drach to know in depth the wonders that are hidden in this natural corner, you just have to contact ROIG Bus, indicating the day you want to attend the excursion and the number of people They will attend, as well as indicate if there are minors under 18 years old. Our team will inform you about the conditions and prices of this unique experience.
Call +34 97165 71 73 or write us an email with your information to info@roig.com
Discover more Trips ROIG Bus