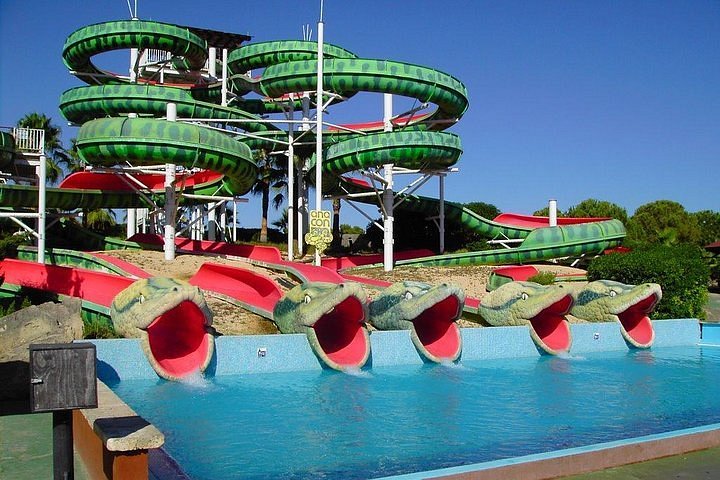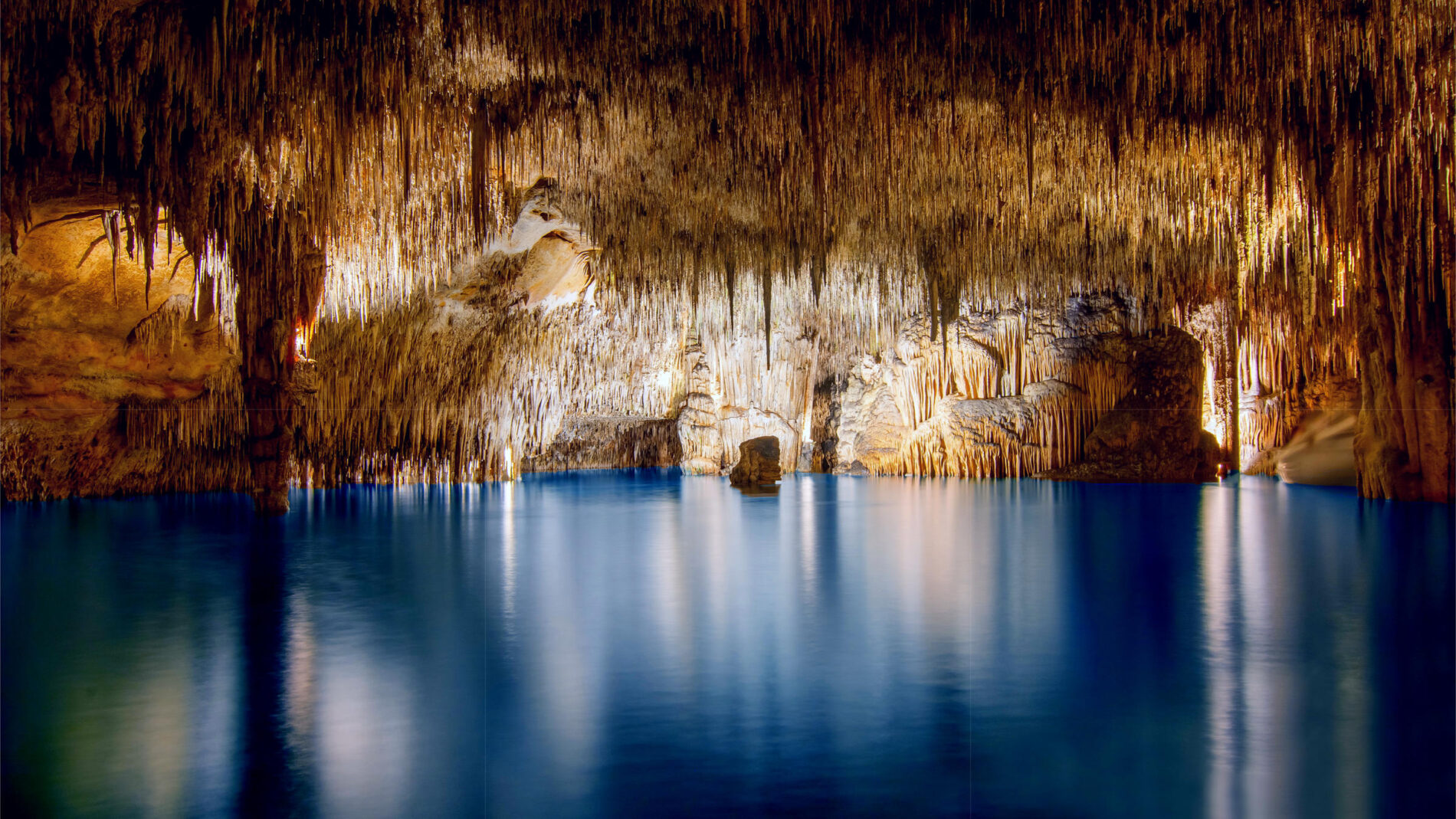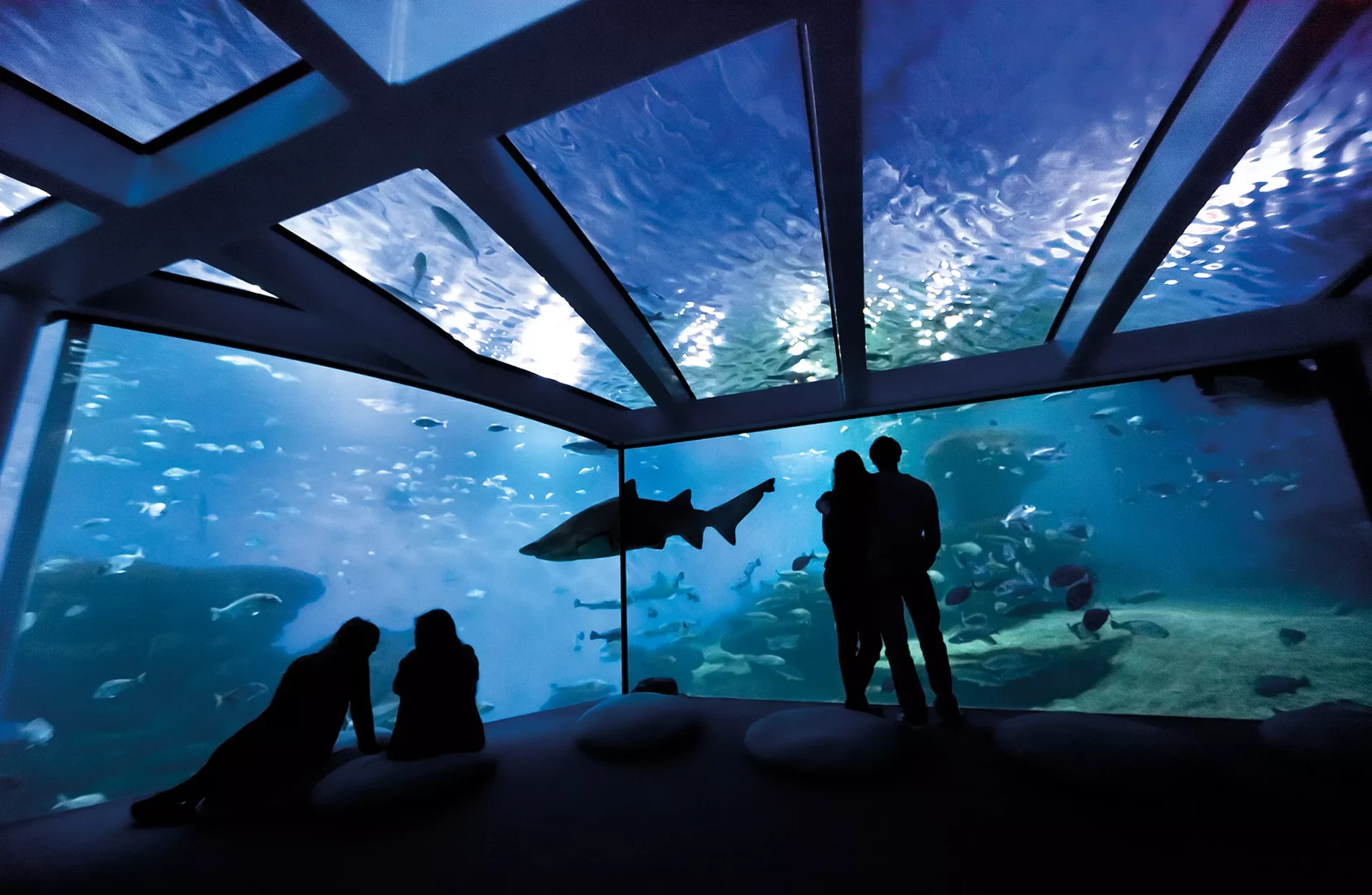 Mallorca is an ideal destination for a romantic getaway, but also for sharing good times with family or best friends. Why not take advantage of it? We would like to recommend 8 group activities to do in in Mallorca.
With these proposals and our rental cars in Mallorca – or with our rental buses in Mallorca, if you are a big party- you and your family can give yourselves a few days off in the largest of the Balearic Islands and one of the most magical corners of the Mediterranean. Are you tempted by this plan? If so, don't miss out on our suggestions.
1. Take a catamaran trip along the coast of Mallorca
Mallorca has 555 km of coastline. And although driving along Mallorca's beaches is an unbeatable way to explore the coastline, here is another plan that will delight you and your companions: a catamaran trip around Mallorca, from the bay of Palma de Mallorca or from the beach of Es Trenc, near the cove of the same name and in Colònia Sant Jordi, two places in the south of the island. Although the schedule for this outing depends on the company that organizes it, the itineraries usually last about 5 hours and include stops for a refreshing swim, barbecues, refreshments and music on board. And so that language is never a barrier, the route is accompanied by a guide in three languages, Spanish, English and German. What are you waiting for to start sailing?
2. Visit Palma Aquarium
We are still in the south of the island to present a perfect proposal for all those who are thinking about travelling to Mallorca with children. It is a visit to Palma Aquarium, opened in 2007. Located 500 m from Platja de Palma, its facilities have 55 tanks, in which more than 8,000 marine animals of 700 species from the Mediterranean Sea and the Indian, Atlantic and Pacific Oceans live. However, the main attraction of this enclosure is the Gran Blau, the deepest shark tank in Europe, with 8.50 m depth, and which concentrates the largest collection of live corals on the continent.  Among the activities that can be done, it is worth mentioning diving with sharks, diving in the ray tank, camping in front of the Grau Blau for children and teenagers from 6 to 16 years old and the possibility of organizing pirate-themed birthday parties for children.
3. Spend a day at Aqualand S'Arenal
Another of the family plans on the island par excellence is to unleash your adrenaline at Mallorca's largest water park: Aqualand S'Arenal. Once there, you and your children can enjoy the attractions of the Adrenline Fun area, slide down slides and swim in large pools in the Kidzworld area, dive into the sea of waves suggested by the Family Fun programme, relax in a whirlpool or park your car while you float down the slow Congo River. Aqualand S'Arenal opens its doors from 10:00 am to 5:00 pm in May, June and September, and from 10:00 am to 6:00 pm in July and August. In any case, please note that the specific opening hours of some attractions may vary.
4. A jeep ride through the Tramuntana mountains
We continue with the best group activities in Palma, taking you to one of the most spectacular spots in the north and west of Mallorca: the Tramuntana mountains. As well as some of the most beautiful villages in Mallorca, such as Deià, Sóller and Valldemossa, this impressive site has been on the UNESCO World Heritage list since 2011. Would you like to explore this land in the company of a professional guide and on board a 4×4 vehicle? If so, don't hesitate to sign up for these full-day excursions, which will allow you to explore some of the most emblematic areas of Mallorca's geography.
5. Going into the Coves del Drach
Although the spectacular nature of Mallorca's caves is beyond all doubt, the most striking and most visited are the Coves del Drach, four large underground cavities connected to each other and located in the municipality of Manacor – birthplace of tennis player Rafa Nadal – and near the town of Porto Cristo. The caves extend to a depth of 25 m and are 2.4 km long. Called the Cova Negra (Black Cave), the Cova Blanca (White Cave), the Cova de Lluís Salvador (Lluís Salvador Cave) and the Cova dels Francesos (The Frenchmen's Cave), they have been generated by the action of water entering from the Mediterranean Sea, and some scientists believe that their formation could date back to the Miocene period. One of the most characteristic elements is the presence of one of the largest underground lakes in Europe, Lake Martel, around 115 m long and 30 m wide, which is sometimes used as a stage for concerts. Would you like to attend one of them?
6. Playing a game of bubble football
We go back to sports in Mallorca to talk about football, but a sport that probably doesn't ring a bell… yet. It's bubble football, a discipline in which the players, besides kicking the ball and trying to score more goals than the rival team, get into a giant inflatable ball. The result? Fun for everyone. This plan, which is recommended if you are travelling to Mallorca with 4 to 20 people, is ideal for birthdays or stag or hen parties and is one of the best activities to do in a group in Mallorca. Are you up for it?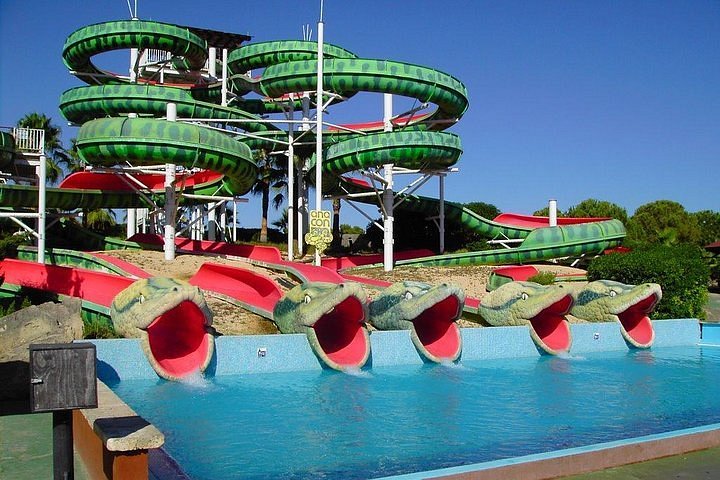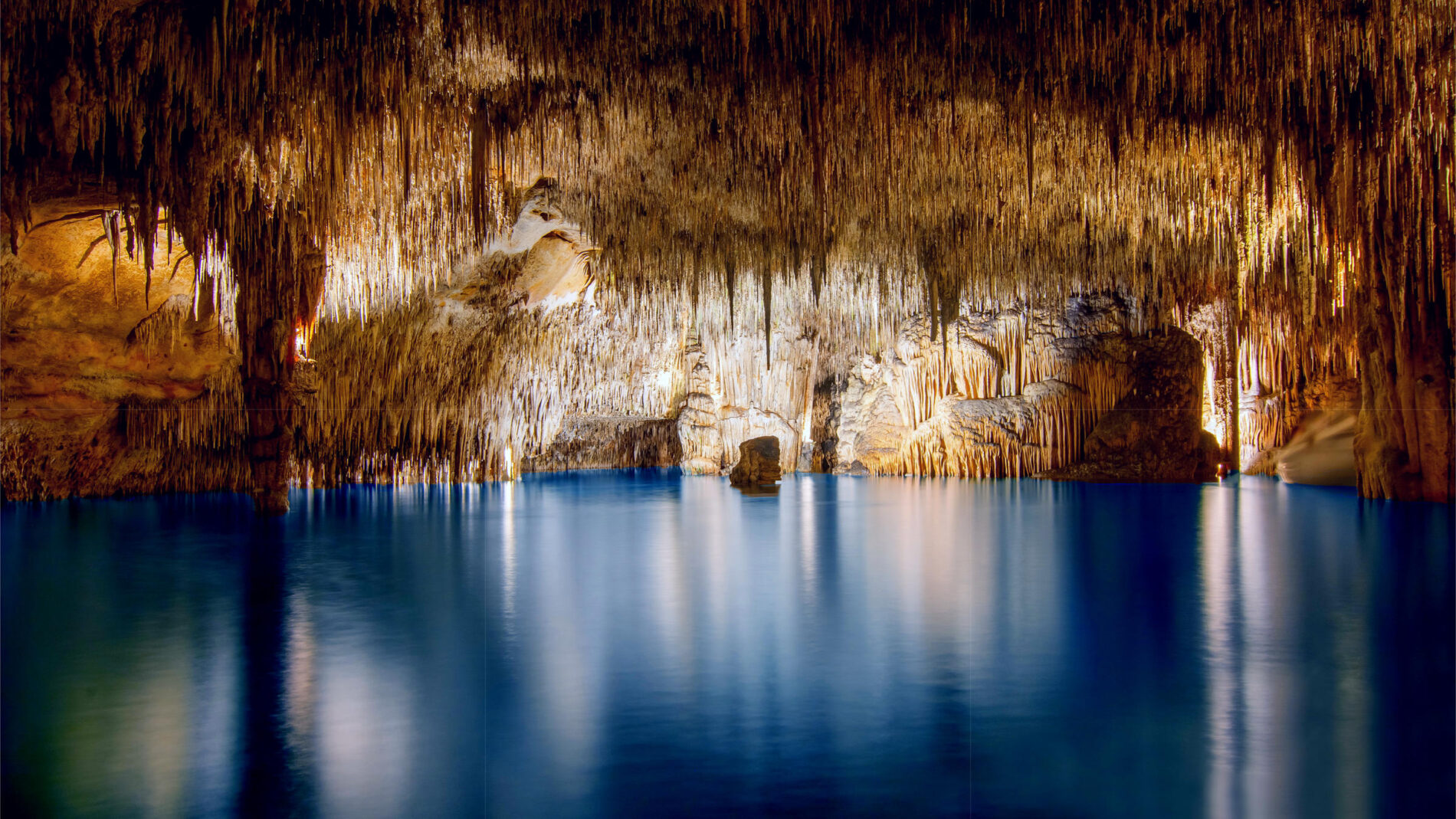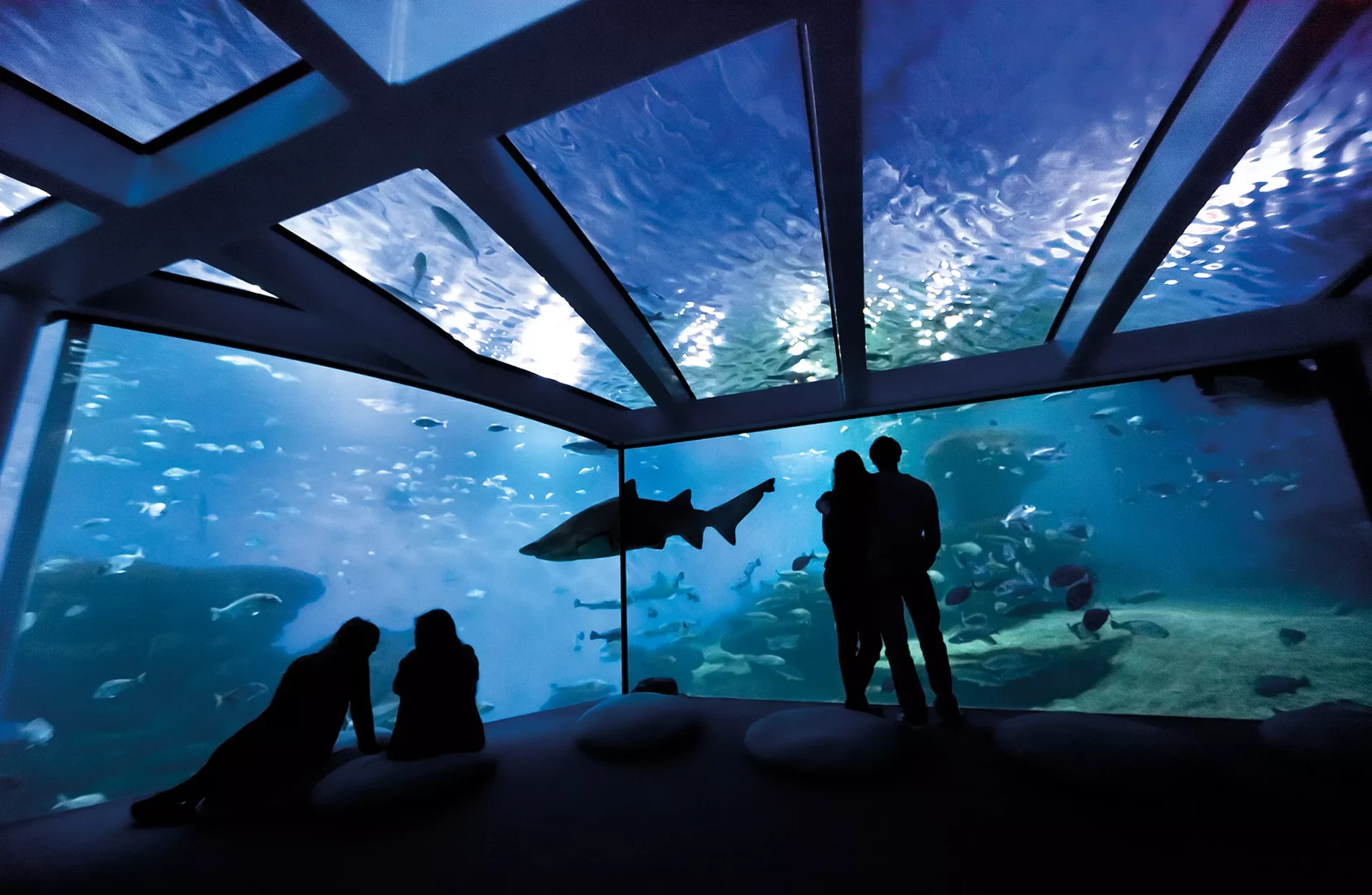 7. Enjoy canyoning in Mallorca
Did you know that Mallorca has more than 30 canyons, located in areas of great scenic beauty? Moreover, there are routes for all levels, since you have ravines for beginners with small waterfalls and jumps to real natural water parks, such as the Coanegra ravine. You can even measure yourself against an 80-metre waterfall in Torrent d'Es Lli, or go down the Sa Fosca ravines, which are among the best in Europe. Dare to live this adventure! And if you need to go to the area accompanied by a large group of people, remember that ROIG offers a special transport service for sports clubs.
8. Hiking around Mallorca
We couldn't put an end to these suggestions of group activities to do in Mallorca without one of the great classics of the island: circular hiking routes. In addition to the aforementioned Tramuntana mountain range, the island has many other places of interest, such as the Llevant mountain range or the surroundings of Alcúdia, a town located in the north of Mallorca that stands out for the excellent state of conservation of its medieval walls. What are you waiting for to put on your walking boots and hike for miles?
Do you need even more ideas? In that case, we recommend you take a look at these 10 bus tours in Mallorca that you should not miss. But it won't be easy to decide on just one!
Discover more