In order to properly appreciate Mallorcan wine, we must take into account the fact that the island has 3,000 hours of sunshine a year, it is close to the sea and the clays in the soil provide good drainage for the vines. All this has meant that wine has become one of the best typical products of Mallorca and many people choose this island for an ethnological route.
Whether you want to dedicate your entire holiday to wine, or you simply want to visit a wine cellar on a one-off basis, we would like to introduce you to the best places to taste wine in Mallorca where you can indulge in the exclusive product made from grapes.
Ribas Winery
If you are thinking about wine tasting in Mallorca, the first option that appears in your guide will surely be Bodega Ribas, a winery in Binissalem, as it is one of the most traditional on the island and its origins date back to 1711. They offer several personalised tours in different languages, for which you will need to book in advance.
All tours end with a wine tasting where you can sample the wide variety of wines produced in this winery. Its bottles are classified into two different lines. On the one hand, we have the young wines, with fresh, primary aromas, and the older wines, which have a harsher, more traditional flavour.
Macià Batle
The Macià Batle winery is another of the best places to taste wine in Mallorca. It was founded in 1856 and is currently one of the most renowned and prosperous on the island of Mallorca. It produces a modern wine with carefully selected grapes from its vineyard. Macià Batle makes a Mallorcan wine that has received over 300 international awards, so why not try a delicious red or white wine by choosing one of their wine tastings?
Binigrau Mallorca
In the centre of the Biniali region you will find the Binigrau Mallorca winery, which is one of the youngest offerings on the island. This does not mean that its wines are lacking in quality, as the organically grown wine varieties of the three brothers who run Binigrau have won several awards and continue to be successful with each passing season.
Besides the wine, the building itself is also worth a visit, as the historic walls are architecturally combined with lots of glass, allowing natural light to flood the rooms for a pleasant visit to this barrel cellar. Wine tastings in Mallorca are on request in this winery, so you can decide which wines you want to try.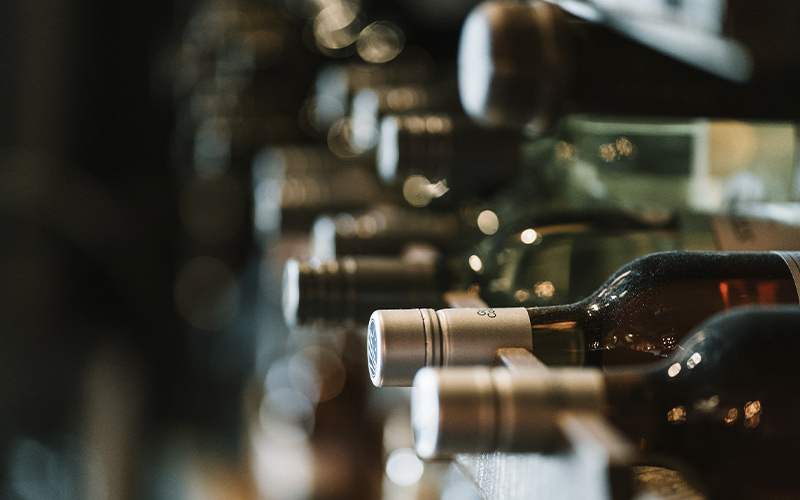 Vins Miquel Gelabert
Vins Miquel Gelabert is not to be missed in this selection of the best places to taste wine in Mallorca. It is a picturesque vineyard in Mallorca that became famous when it launched its white wine Sa Vall Selecció Privada, created from a blend of the varieties prensal blanc, chardonnay and muscat. This wine has come to be highly appreciated by the most experienced sommeliers in the business.
The winery is run by a couple who met through their love of wine and Vins Miquel Gelabert can be an idyllic getaway, just a 10 minute drive from the town of Manacor.
Mesquida Mora
The Mesquida Mora winery project was born in 2012 from the desire of Bàrbara and Jaume Mesquida Mora to make a quality wine, affordable for everyone. Their vineyards are biodynamic and they have revolutionised oenology in the Balearic Islands through their sustainable and environmentally friendly techniques.
Mesquida Mora wines convey character and emotion in each and every sip and are made from native grape varieties.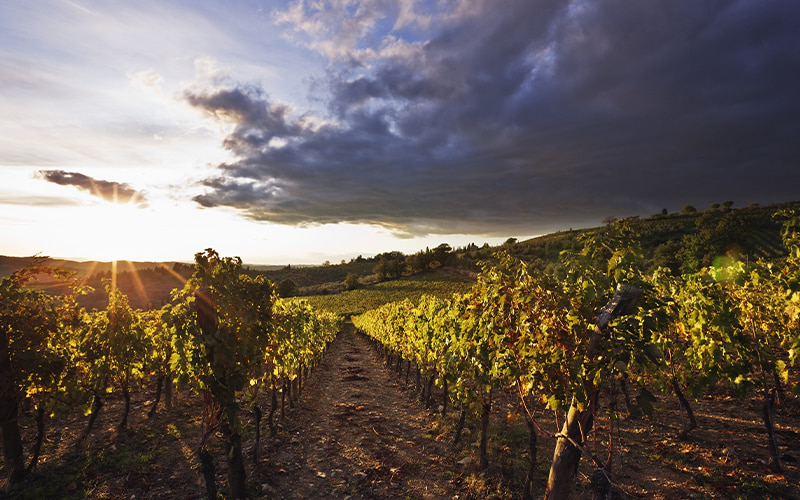 Vi Rei Winery
Located in the town of Llucmajor, the Vi Rei winery is located in a strategic enclave that the Romans used more than 2,000 years ago to cultivate their vines. This winery started its activity in 2014 and its work stands out for the application of the most sophisticated technology in winemaking.
José Luis Ferrer Winery
Four generations have been working at Bodega José Luis Ferrer since 1931. Its Mallorcan flavour is enjoyed all over the world, through each of its wines. These wineries are one of the benchmarks of tradition and wine production of the Mallorcan people.
The winery offers visits and wine tastings, so that you can discover the particularities of its elaborations, the history of the winery and its wines. They offer four types of visits, for which you need to book in advance, and all of them include a final wine tasting, with a pairing of typical Mallorcan products.
Son Vives Winery
In the most spectacular area of Mallorca, hidden by the Tramuntana mountain range, you will find this jewel of a winery: Bodega Son Vives. This space began operating in 1986 with the sole purpose of reviving the Malvasía de Banyalbufar, an ancient grape variety that has been present in this land since the 16th century.
When you get there, the first thing that will surprise you are its panoramic terraces and an unbeatable location overlooking the sea. The visit is a pleasure for all the senses and the owners know how to make the most of it. In addition to private tours and wine tastings, they also organise an experience called "Sunset Wine Tasting" which takes place every Friday and Saturday during the summer.
Miquel Oliver Winery
The Miquel Oliver winery is well known and has received numerous awards for its good work throughout its history. The winery currently produces 13 different wine labels and each one of them has its own history. You can choose one of the four tours they offer and enjoy an immersive experience in the world of oenology.
Vins Nadal
Vins Nadal is a charming winery founded in 1932 whose main aim was to create very aromatic wines in a sustainable, organic and ecological way. You can walk around the elegant estate while they explain the history of their wines and finish with a tasting of some very special wines.
As no pesticides or herbicides are used in production, you're unlikely to get a headache after the tasting, even if you've had one glass too many. We recommend you try their delicious Albaflor Blanco, as it is one of the jewels of the winery.
Blanca Terra
The Blanca Terra winery is also one of the best places to taste wine in Mallorca. It was founded in 2014, after Bernat Febrer decided to leave everything behind to buy some land in Porreres and make his own wine. Together with the help of a renowned oenologist, this winery makes quality wines, young and with different ageing periods, which gives the products different tones of flavour and the tastings become an unforgettable taste experience.
To make their products they use local and foreign grapes, which end up in a top quality Mallorcan wine.
These are the best places to taste in Mallorca, where you can enjoy the best tastings on the island. We must warn you that these wineries are usually a little out of the way, so you will have to reach them by private car. At ROIG we want to help you, so we offer you the best car rentals in Majorca, so you can move freely around the island at the best price.
Discover more