DestacadoflotaTransfer2022EN
DestacadoflotaTransfer2022EN
Reviews for
Paul Leduc
J'ai utilisé le service de se rendre de l'aéroport à mon hôtel à Playa de Muro. Le service a été très fiable et il avait un prix raisonnable. Il vaut la peine de réserver ce service chez Roig. Je vais l'utiliser dans les occasions futures.
10/10/2018
Éric Bonhomme
Pour fêter mon anniversaire de mariage, j'ai organisé pour moi et ma femme un voyage surprise à Majorque et j'ai loué une voiture de luxe avec chauffeur. L'expérience a été v incroyable pour les deux. Je remercie Roig pour son service client et son professionnalisme. Ils rendent tout très facile pour les clients !
10/10/2018
Anne Vaudet
Nous avons loué un autocar de luxe chez Roig pour un déménagement ce mois. Il est très bien déroulé et les clients de l'entreprise ont été très satisfaits de l'expérience. Étant donné que notre franchise en Espagne organise de temps à autre des événements commerciaux, nous compterons à nouveau sur cette agence. Nous sommes reconnaissants du bon travail accompli.
10/10/2018
Taxi service in Alcúdia
Do you want to travel in time? There is no better way to do so than a holiday in Alcúdia, a medieval town located in the north of Mallorca that will make you fall in love. If you plan to travel here with friends or with work colleagues, Roig gives you the opportunity of booking its taxi, bus and minibus rental in Alcúdia.
Created in 1953, Roig is the leading company in passenger transport. Hence, in addition to providing your car rental service in Majorca, we also offer other mobility solutions, such as a taxi from the airport to Alcúdia or other points of the island, or even a rent a car service with a private chauffeur. Can you imagine it?
We are the perfect choice for events: hen/stag parties, business meetings, presentations, family celebrations such as anniversaries or weddings … We invite you to check it for yourself, and enjoy a close, professional service, adjusted to your demands and needs and at a good price.
What to see in Alcúdia
Alcúdia is an attraction of its own. A statement that you will be able to verify in situ, walking along its streets full of charm or climbing its walls built in the 13th and 14th centuries. From this privileged viewpoint, you will contemplate the nearby town of Port d'Alcudia, a fishing town, and the impressive Sierra de Tramuntana, declared a World Heritage Site by UNESCO in 2011.
One of the flagships of this small town is the Sa Bassa Blanca Museum, an institution that opens its doors in a protected natural space and exhibits around 150 portraits of children from the 16th and 19th centuries.
History lovers can also take a trip to the ruins of the Roman city of Pollentia, dating from the 2nd century BC., which is considered the most important archaeological site in Mallorca.
If you like nature, you can take a trip to the S'Albufereta nature reserve, the third wetland on the island which is famous for its great variety of ornithological fauna. To get there, you have the option of hiring our taxi tour service in Mallorca, or you can arrive on your own in Roig's rental taxi, minibus or bus, with or without a driver.
This proposal is also ideal to approach the beautiful town of Sóller, surrounded by fruit tree plantations, or the Charterhouse of Valldemossa, which was the residence of Majorcan kings in the fifteenth century.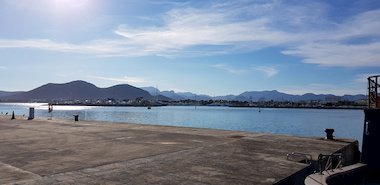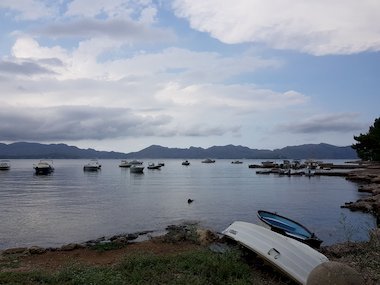 Discover our advantages
If you are planning to travel to Majorca and you are looking for a taxi company, then you are in the right place. Discover the benefits of choosing one of our options:
• We renew our fleet every season. Safety and comfort are two aspects which are very important to us. For this reason, we offer you cars which are renewed year after year, with the best brands and the latest technology, so that your journeys by road are even more comfortable.
• Taxi transfers all over Majorca. We are fully aware that Majorca is perfect for losing yourself in. Whether that be in a secluded cove surrounded by cliffs or on the footpaths crossing the Sierra de Llevant, which are perfect for cycling through Majorca. Any corner of the island will give you the perfect alibi for an unforgettable weekend getaway. This is the reason why we offer you transfers throughout Majorca. Just let us know what you need and we will take care of everything else.

• Payment via credit card or bank transfer. We want to make things easy for you, so that during your stay in Majorca you only have to worry about enjoying yourself. With us, you decide if you want to pay by credit card or by bank transfer.
• Free cancelation of your booking. We all suffer setbacks from time to time, or simply change our minds and plans. If you find yourself in this situation, you can cancel your reservation without any fees or charges.
• Experts in comprehensive transport since 1953. We are not only the leading passenger road transport company in Majorca. We also guarantee a service of the highest quality, so that your holidays in the Balearic Islands be truly unique.
Discover
Mallorca
Plan your trip around Mallorca with our interactive guide. We know our island well and will be delighted to show you the best routes, beaches and scenery so you can explore the island and enjoy it as much as we do.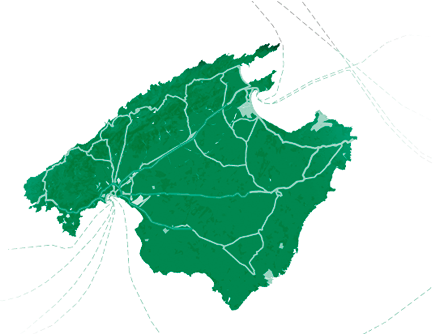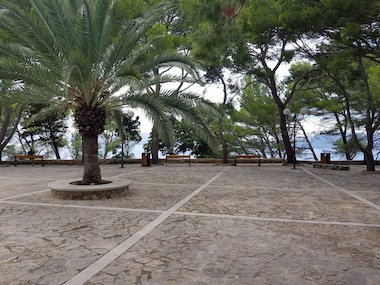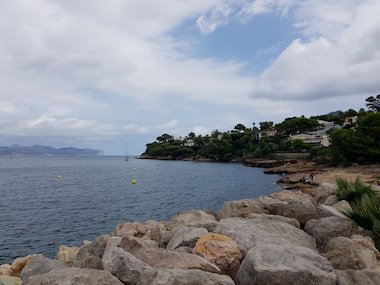 What to do in Alcúdia
Majorca is an invitation to live the Mediterranean intensely. To enjoy it, there is nothing better than the beaches and coves near Alcúdia, such as Playa de Muro, or the beaches of Sant Joan, Sant Pere, S'Illot, Sa Calobra or Cala Mesquida. In any of them, you will find the calmness and tranquility that you deserve in your holidays in Majorca.
And since you are going to travel in a rental taxi through Alcúdia and its surroundings, why not also do a group activity? For example, explore the bay of Alcúdia by boat, which will allow you to live the Mediterranean intensely and access some of the most secluded and wild coves of Majorca.
On the other hand, it is worth bearing in mind that Alcúdia has spent more than three decades investing in active tourism and, specifically, outdoor sports. For example, you and your family can visit the Majorcan geography trough hiking trails or Nordic walking, two very popular activities, especially in spring and autumn. Of course, summer is the best time to get rid of adrenaline with water sports.
If you are going to travel as a family to Alcúdia, our advice is to spend a day at the Hidropark, a water park that will delight the children in your group.
Do you fancy spending an afternoon shopping in Alcúdia? In that case, we recommend you visit the Alcúdia market, which takes place on Tuesday and Sunday morning, between 8:00 and 2:00 p.m. In addition to Majorcan typical foods, there you will also find crafts, accessories and, in short, the perfect souvenir of your trip to Alcúdia.
All these proposals are at your fingertips with Roig's minibus and bus rental service in Alcúdia. In addition, you can also book a transfer from Palma airport to Alcúdia, or the journey in the opposite direction, for large and small groups and with the possibility of paying the trip in cash, by credit card or bank transfer. It can't get any easier!