DestacadoflotaTransfer2022ES
Reviews for
Paul Leduc
J'ai utilisé le service de se rendre de l'aéroport à mon hôtel à Playa de Muro. Le service a été très fiable et il avait un prix raisonnable. Il vaut la peine de réserver ce service chez Roig. Je vais l'utiliser dans les occasions futures.
10/10/2018
Éric Bonhomme
Pour fêter mon anniversaire de mariage, j'ai organisé pour moi et ma femme un voyage surprise à Majorque et j'ai loué une voiture de luxe avec chauffeur. L'expérience a été v incroyable pour les deux. Je remercie Roig pour son service client et son professionnalisme. Ils rendent tout très facile pour les clients !
10/10/2018
Anne Vaudet
Nous avons loué un autocar de luxe chez Roig pour un déménagement ce mois. Il est très bien déroulé et les clients de l'entreprise ont été très satisfaits de l'expérience. Étant donné que notre franchise en Espagne organise de temps à autre des événements commerciaux, nous compterons à nouveau sur cette agence. Nous sommes reconnaissants du bon travail accompli.
10/10/2018
Bus service in Magaluf
Looking for your transfer to Palma airport from Magaluf? If you have planned to come to the largest of the Balearic Islands as a group, whether it is a sales convention, a hen/stag party or a wedding, in Roig you will find your perfect form of transport, since you have buses with a capacity of between 14 and 80 people at your disposal.
Your bus service in Magaluf will allow you to take as many people as you need to any destination in Mallorca, may it be an event or an excursion across these magnificent lands. In addition, you can enjoy Roig's trusted service, a company that has been working in the transport business for more than 60 years, also providing car rental and taxi services in Majorca. For all your group travel, remember that Roig offers buses in Magaluf to get to know the island with total comfort.
What to see in Magaluf
Magaluf is a town that belongs to the municipality of Calvià, and is located south of Palma de Mallorca, capital of the Balearic Islands. Although it is famous for its parties, Magaluf and its surroundings have many places to discover.
To begin with, we recommend some of the most beautiful beaches near Magaluf to spend a day of rest in the sun. The same beach of Magaluf is one of the longest in the area, 1.6 km long, and has a lot of services around it. However, if you prefer to move, you can also visit the beach of Palma Nova, another of the busiest with a blue flag. Finally, 2 km from Magaluf we find Cala Vinyes, a cove surrounded by pine trees and palm trees which is perfect to relax.
If you want to take advantage to take a bus tour of Mallorca, we recommend a couple of the most interesting ones. Near Porto Cristo we find the Drach caves, the most famous on the island. They are known to be the longest (more than 2 km long), and to have an underground lake inside. Not far away are the Hams caves, an alternative that is just as beautiful as the aforementioned.
In addition, the capital of the island also offers many monuments that you should know. One of the most unique buildings in Palma de Mallorca is undoubtedly the cathedral of Santa María de Palma, built in Gothic style and housing works of architects as renowned as Antoni Gaudí or Miquel Barceló. Take the opportunity to walk up to the curious Bellver Castle or stroll through the bohemian neighbourhood of Santa Catalina. If you want to discover other places in Mallorca, we recommend a visit to Alcudia, a walled town where you will find vestiges of Roman times. You can also get to Santa Ponsa to sail around Sa Dragonera Natural Park, an area protected due to the important endemic fauna that lives on this island.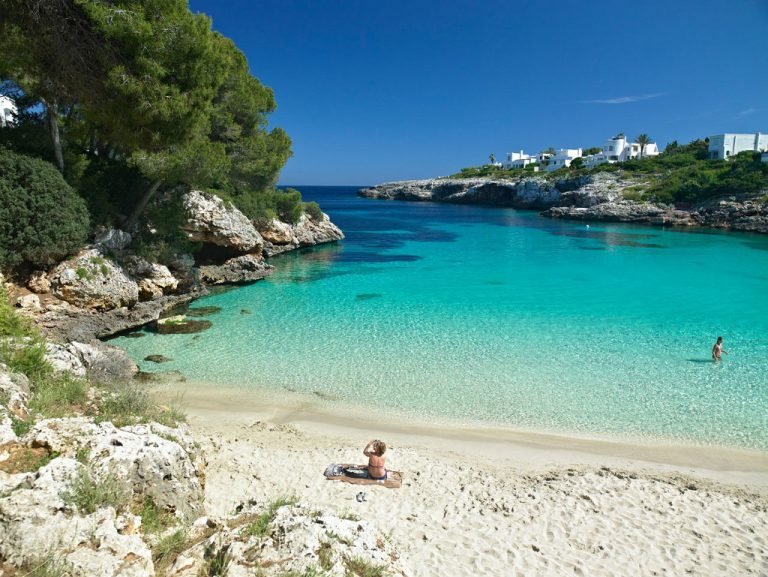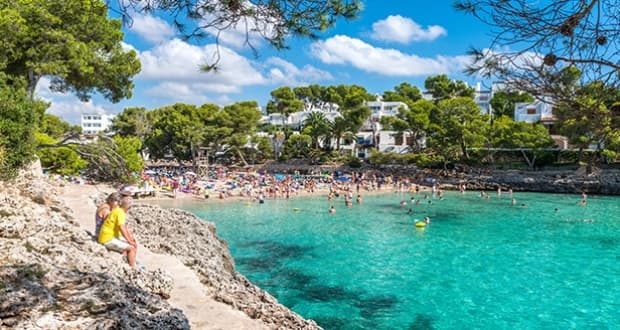 Advantages of renting coaches and mini-buses in Majorca with us
There are many reasons why we recommend hiring buses in Majorca with our company. Take a look!
• A large fleet of coaches. Are you looking for an efficient group transport solution? If you trust our team, you won't need to worry about the size of your group as we have vehicles between 14 (minibuses) and 80 seats. Book the one that best suits you, from a minibus to more spacious vehicles.
• Enjoy a constantly renewed fleet. Your comfort and safety comes first. Therefore, we offer you the most modern coaches on the market, with the latest technology and all the comforts you need for long road trips.
• Maximum security. In addition to having the latest mechanical and technological advances, we conduct periodic checks on all vehicles.
• The best luxury coaches. Although we guarantee maximum comfort, if you are looking for something really special, be it for a business meeting, a wedding or any other outstanding event, then there is nothing better than our VIP coaches.

• We deliver your coach upon your arrival in Palma. We want you to make the most of your getaway to Majorca. Therefore, if you wish, we will be waiting for you at Palma airport to take you to your vehicle. It's as simple as that!
• Free cancelation of your booking. So, in case of an unforeseen circumstances or a change of plans don't ruin your holiday, if you need to cancel your reservation, we won't charge you any cancelation fees. We only ask you to let us know as soon as possible.
• Adapted buses. We offer passenger transport solutions for everybody. If you want to book a bus adapted for people with reduced mobility or older passengers, just let us know.
• Personalized service. Our individual welcome and professional customer service is one of the factors that sets us apart. Get in touch with us and explain what you need. We will offer you the highest quality option that best suits your needs and your budget.
• Experts in transporting visitors since 1953. We are not only the leading road transport company in Mallorca: we also guarantee the highest quality vehicles and services, so that your holidays in the Balearic Islands are simply unbeatable
Discover
Mallorca
Plan your trip around Mallorca with our interactive guide. We know our island well and will be delighted to show you the best routes, beaches and scenery so you can explore the island and enjoy it as much as we do.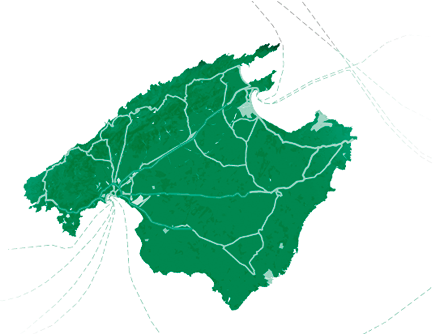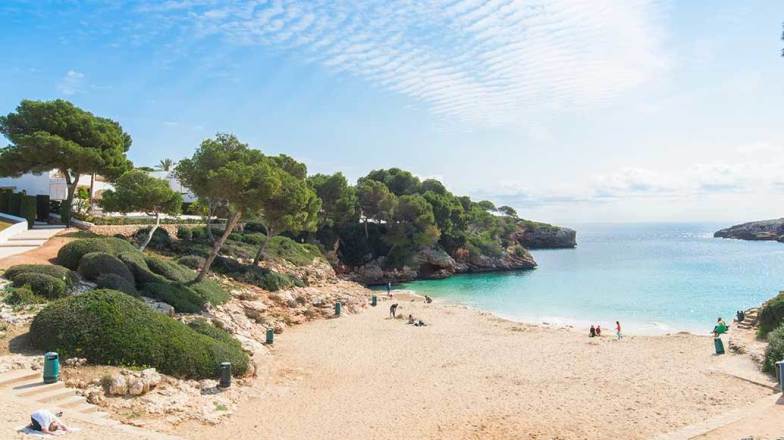 What to do in Magaluf
No need to wonder what to do in Magaluf, here we will tell you about all the possible options, whatever your tastes and regardless of your age.
For example, if you travel as a family, both children and adults will have a great time at the Pirates Adventure Show, an interactive dinner and drink show that has been taking place in Magaluf for years. Another option is to spend a day of fun in the Jungle Park, an area of pine forests where children can slide across zip lines, cross suspension bridges on top of the trees and overcome a large number of obstacles.
If you prefer to be close to water, you can also go to one of the water parks on the island, Aqualand El Arenal or the Western Water park. Both options are perfect for floating in wave pools, sliding down infinite slides and enjoy streaming across slow rivers. Continuing with the activities that you can do in water, we suggest you try some of the water sports that several companies offer on Magaluf beach. Take a catamaran ride along the coast, paddle to the island of Sa Porrassa by kayak or release all your adrenaline aboard a flyfish.
Tasting Majorca's traditional cuisine is almost mandatory when you are visiting. Taste sobrasada, a sausage flavoured with paprika and pepper that you can eat with bread and oil. The ensaimada, on the other hand, is the most popular sweet, so it will not be difficult to find an establishment where you can buy one. In addition, when you are full up, you have the option to book a bus in Magaluf to go partying, since it is one of the best-known areas of the island for its nightlife. The difficult thing will be to choose a place amongst the vast choice of venues.
No matter the reason for your visit, just remember that your transfer from Magaluf to Palma airport is at your complete disposal with Roig. Book through the website or phone (+34) 971 65 71 73, and travel by bus with the number of people you want, plus all the comfort and security you require.