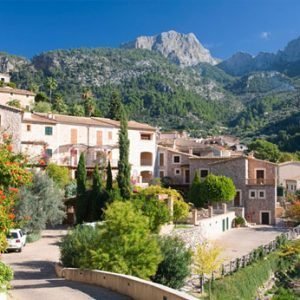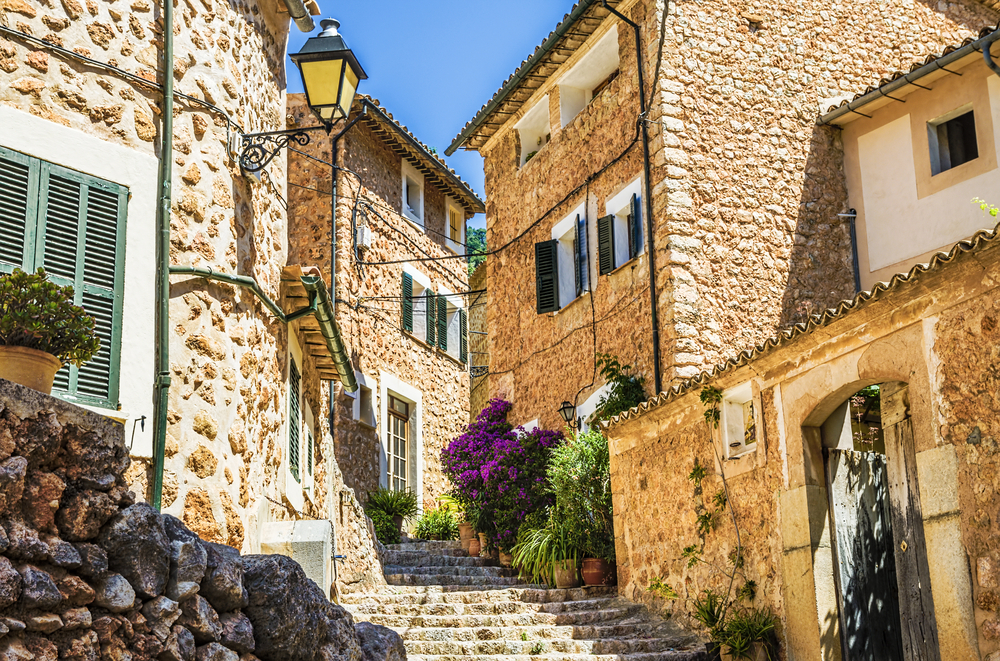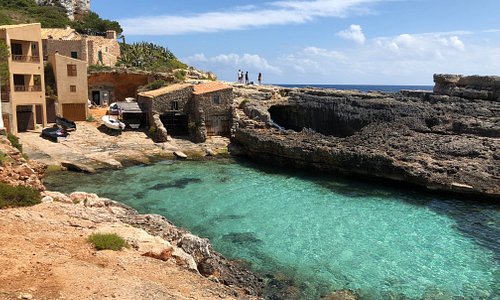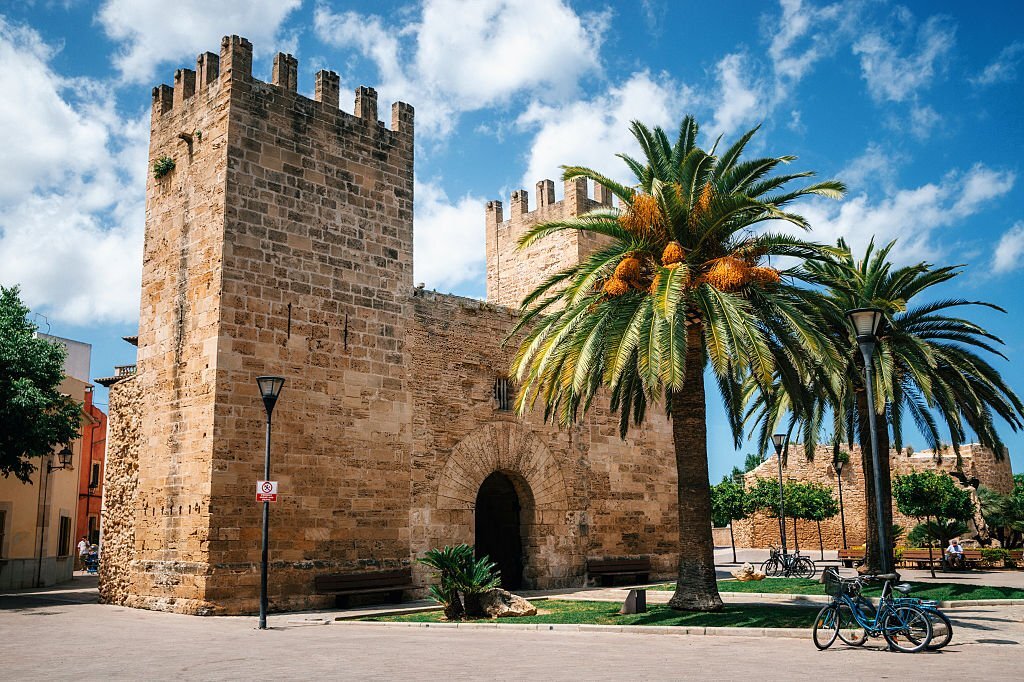 There are many reasons that explain why it is worthwhile to head to Palma airport. And it's not just the beautiful beaches of Mallorca or the exquisite Mediterranean cuisine that fills the menus of local restaurants. We refer, as it could not be otherwise, to the typical architecture of the island, still present in some villages and towns of the interior and in small coastal locations that seem to defy the passage of time. If you want to check it out for yourself, how about taking a tour of the most beautiful villages in Mallorca?
If you also live in an island territory or have spent your holidays on other islands, you will know firsthand that it is often not possible to get to some of these magical destinations by public transport, as isolation is part of its charm. Now: if you choose a rental car in Mallorca, it will be very easy to explore those destinations that seem elusive to the visitor, but that are prepared to captivate travelers with their constructions of another era, their cobbled streets or their painted surroundings of green and blue.
Although we will surely fall short with this list of the most beautiful villages in Mallorca, we assure you that what you will find in this top-10 will not disappoint you at all.
Alcúdia
We travel to the north of Mallorca to take you to the magnificent Alcúdia, protected by the only completely preserved wall of the island. These walls will make you go back to the fourteenth century, when King James II ordered its construction. Another option is to walk through the historic center, carefully restored, where you will find alleys dotted with restaurants, cafes, patios, shops, boutiques and other establishments that will round up your visit to Alcúdia. By the way: if you are going to travel to Mallorca in summer, you will like to know that jazz and medieval music open air concerts are organized next to its walls.
There is more: a few kilometers from the center, you will find the Roman city of Pollentia, considered one of the oldest in the Spanish Mediterranean.
Andratx
Framed in the Tramuntana mountains, declared a World Heritage Site by UNESCO in 2011, Andratx is one of those places that you cannot miss during your holiday in Mallorca. Formed by five population centers —Andratx, the natural harbor of Port d'Andratx, S'Arracó, Sant Elm and Camp de Mar—, this small town of 11,000 inhabitants, many of them foreign residents, surprises with its color palette and its photogenic location between the sea and the mountain.
Its list of monuments is huge and includes sites such as the church of Santa María d'Andratx, the church of La Mare de Déu del Carme, the castles of Son Mas and Son Orlandis and the ruins of an old Trappist convent. However, the jewel in the crown is Cala d'en Basset, a corner where traditional Majorcan architecture and coastal landscapes merge and that leave you speechless.
Banyalbufar
Here is another of the most beautiful villages in Mallorca, and specifically, on the southwest coast. Eternally guarded by the tops of the Tramuntana mountain range, this municipality of 500 inhabitants condenses the essence of rural Mallorca, thanks to the presence of vineyards and terraces, cultivated to take advantage of the rugged local geography. Likewise, Banyalbufar also gives access to Port des Calonges, a fishing center like those of yesteryear, as well as coves as seductive as Son Bunyola, Es Corral or Banyalbufar. Likewise, we should also mention the nearby Estellencs or the mountain of Galtzó. For more information on how to visit them all, take a look at our article on exploring the Serra de Tramuntana by car.
Capdepera
This municipality on the eastern tip of Mallorca is another of the must-see places on the island. In fact, it concentrates some of its main tourist centers, such as Cala Ratjada – the closest point to neighboring Menorca -, Cala Mesquida, Canyamel or Font de Sa Cala. We must also refer to the impressive castle of Capdepera, a fortified enclosure built in the fourteenth century by order of King James II and which hosted more than 154 homes. Today, Capdepera Castle is a Site of Cultural Interest and a powerful claim for fans of cultural tourism.
Do you feel like contemplating picture-perfect views? If so, escape to the famous lighthouse of Capdepera: we guarantee that you will not regret it.
Deià
It is not surprising that this is the scene of some of the best hiking trails in the Balearic Islands. Deià, located on the western coast, is one of the most beautiful villages in Mallorca. Located between the Mediterranean Sea and the Tramuntana mountains, and thanks to its beauty, Deià has been a magnet for artists and writers since the 1960s, such as Robert Graves or Helen Wash, who set his novel The Lemon Grove (2014) there. Its interesting samples of popular architecture embodied in stone houses, its delicate nature and its cobbled streets are a gift for the senses. One tip: once there, from the village, take the des Racó road, which will take you to one of the most beautiful waterfalls in Mallorca.
Felanitx
Taking a trip to Felanitx as a group with our coach rental in Majorca is always a sure hit. There the monastery of San Salvador awaits you, founded in 1346 and crowning the Serra de Llevant (509 m) with a striking cross of 14 m and a column of 23 m. From there, you will enjoy unique views over the southeast coast, not forgetting the island of Cabrera, the castle of Santueri or the cape of Formentor, the northernmost point of Mallorca. Nor can we ignore the Felanitx market, which takes place every Sunday morning.
Pollença (Pollensa)
If Deià has been able to attract writers and painters, the same could be said of the evocative town of Pollença. Personalities such as Miguel Costa Llobera, Santiago Rusiñol or Joaquín Mir have visited this village and have fallen in love with the magnetism of Pollença's beaches. Hence, this tourist destination hosts numerous museums and art galleries, as well as an international music festival. The coastal area, Port de Pollença, faces the elegant Ciutadella, in Menorca.
Sineu
Another of the most beautiful villages in Mallorca is in the heart of the island. We refer to Sineu, whose main attraction is its architecture, with the parish church and its bell tower of seven heights as the greatest landmark. On the other hand, Sineu accommodates the oldest rural hospital on the island, 1240. If you want to disconnect during your getaway, have a coffee or a soda in the flirty Plaça des Fossar. And if you feel like playing golf in Mallorca, you will like to know that here you have the Golf Park Puntiró, in the middle of the Mallorcan countryside.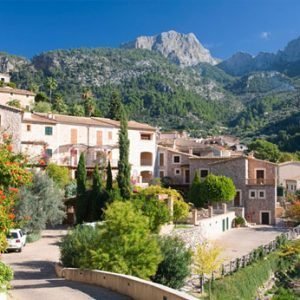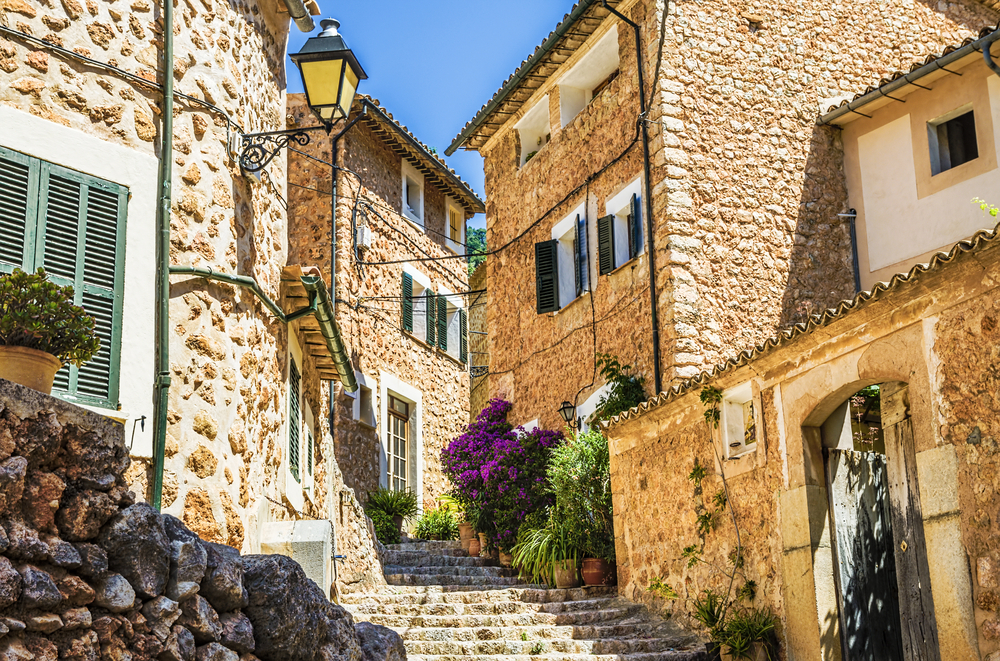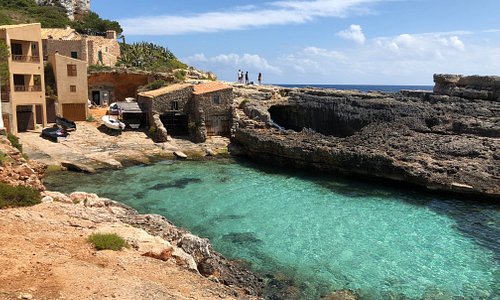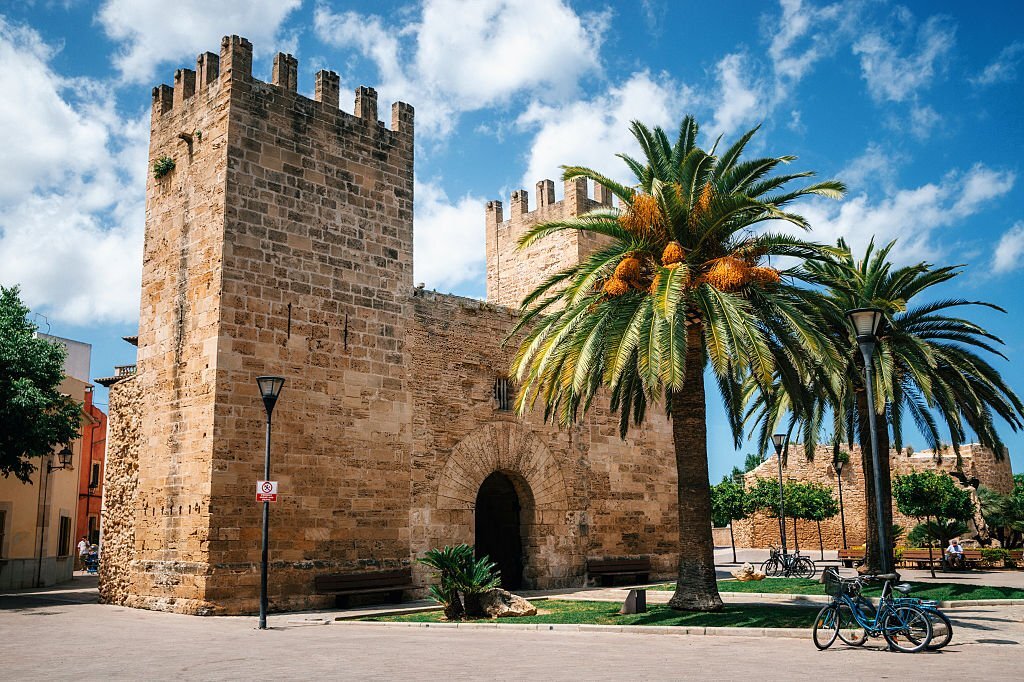 Sóller
Formed by seven population centers – Port de Sóller, L'Horta, Biniaraix, Es Estiradors, Ses Argiles and S'Alqueria des Comte – and bordering on the municipal district of Bunyola, Deià, Fornalutx and Escorca – where we can find the Lluc monastery, an important pilgrimage center—, Sóller is one of those corners of Mallorca that explains the undeniable touristic charm of the island. Surrounded by a citrus plantation and located in what is known as the Vall d'Or, this town in the north of Mallorca has a lot to offer the visitor. Let yourself be seduced by the vitality of the Plaça de la Constitució, embellished by the church of Sant Bartomeu – Gothic style and declared of Cultural Interest – and dotted with bars, cafes and restaurants. Once there, it is worth entering Can Prunera, an exhibition space in a beautiful modernist building, as well as the botanical garden. And if you want to go shopping in Mallorca, stop by the Sóller market, open on Saturday mornings.
After your visit, you can hop onto the historic train of Sóller or, if you have decided to rent a car in Mallorca, take the road to Valldemossa from there. We explain why below.
Valldemossa
We could not finish our list of the most beautiful villages in Mallorca without referring to Valldemossa, a municipality in the west of the island that also deserves your attention for its popular architecture, its cobblestone streets and the plants that decorate its houses. Of course: you will not be the first visitor who falls in love with this enclave or its flagship: the Valldemossa Charterhouse. The couple formed by Frédéric Chopin and George Sand stayed here in the winter of 1838 and 1839 during their trip to Spain. Chopin composed the preludes Op. 28 there, while Sand's pen lit an autobiographical travel notebook: A winter in Mallorca. Later, Rubén Darío, Jorge Luis Borges, Gaspar Melchor de Jovellanos or Santiago Rusiñol, among others, would also stay in this religious building.
5 km from Valldemossa, we find Miramar, the former residence of Archduke Luis Salvador of Austria, and where Nicolás Calafat installed the first printing press on the island.
What do you think of this itinerary through the most beautiful villages of Mallorca? Have you had occasion to visit any? Would you add other names to the list? If so, do not hesitate to send us your comments and opinions. We would love to know a little more about your trips to Mallorca.
Discover more