bici 1
bici 4
bici 2
bici 3
Two-wheelers have become a convenient, fun and efficient means of transport, that's why we have decided to create ROIG FUN.
We have two (environmentally friendly) e-bikes so you can choose the one that best suits your needs.
Out of the two e-bike models, the one named after the Pityusic Island of Ibiza, is characterized by its versatility. Thanks to its fold-up design you can transport it anywhere on the island. The Berlin is a classic bicycle with many features, as well as sophisticated technology. Unlike Ibiza, this model offers the possibility of adding a child seat in the back so you can comfortably go on family trips.
Both models have a range of 70 km that will allow you to enjoy your holidays to the fullest and reach the most hidden coves of the island. In addition, we have a roadside assistance insurance, FUN SAFE, so you can enjoy your holiday with complete peace of mind.
In ROIG we want to keep on betting on mobility in Majorca in a more environmentally friendly way. Want to try them out?
They are available upon request and availability
Bike Rental in Majorca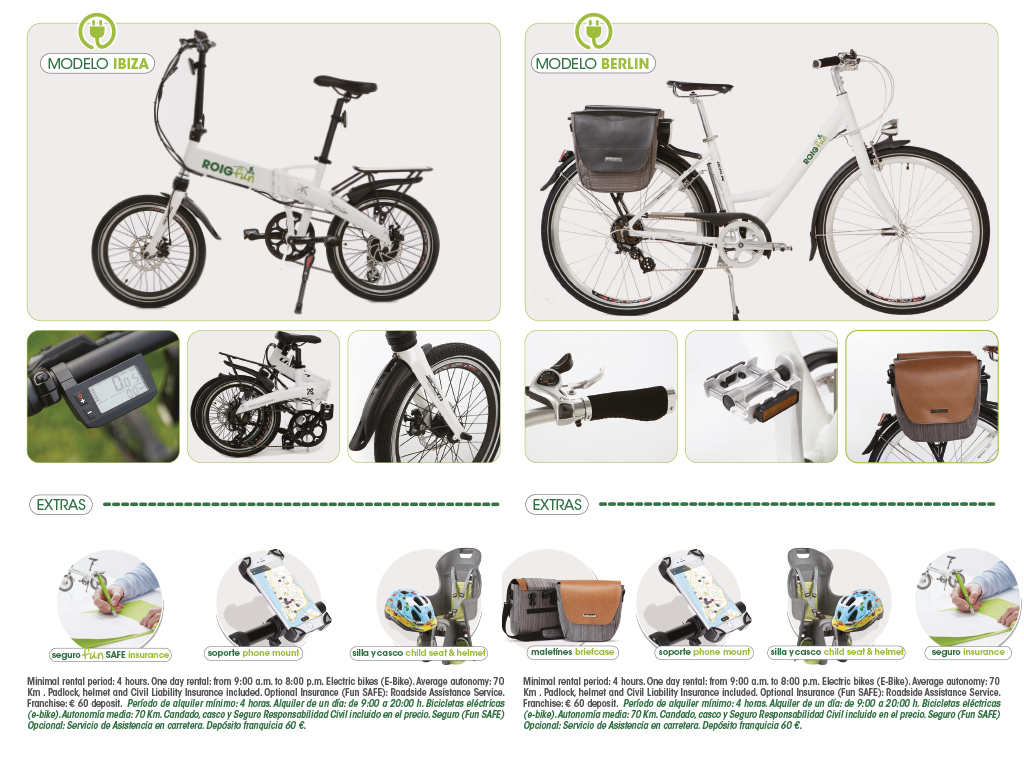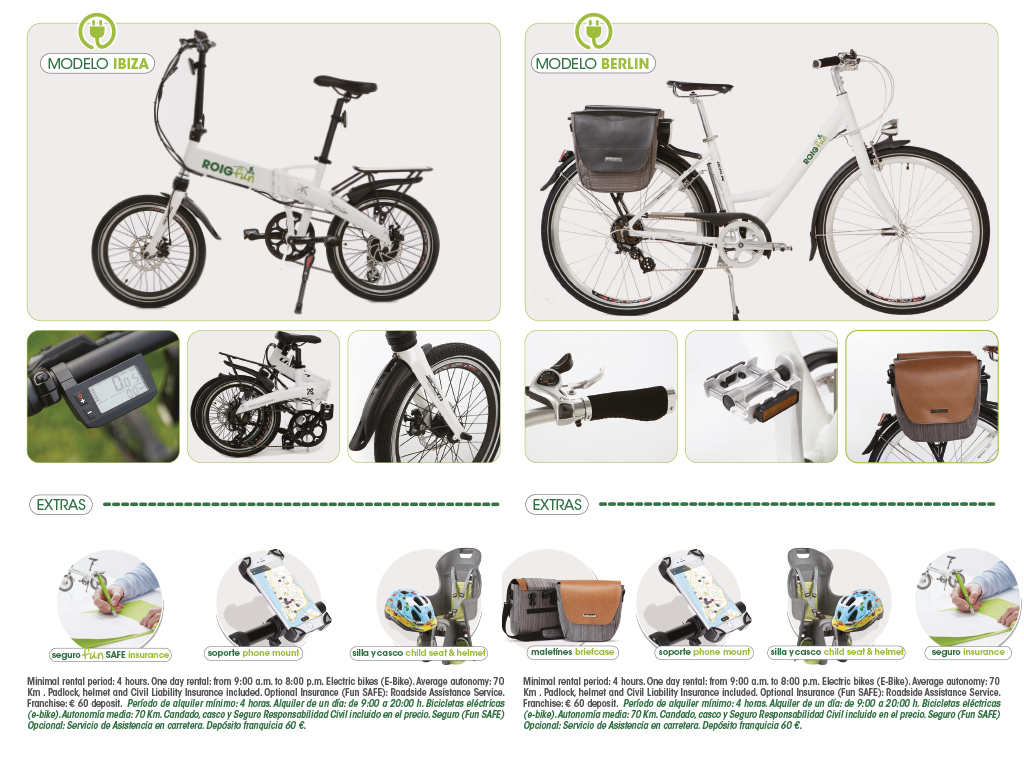 Modelos_Bicis_sin_precio_2023
Modelos_Bicis_sin_precio_2023