Transport and transfer services for events in Majorca
More than a top-level tourist destination, Majorca is an experience in itself. For its vibrant capital, its hypnotic landscapes, its postcard beaches, its picturesque villages where time goes by at another speed, the exquisite Majorcan cuisine, the climate … There are many reasons why the largest of the Balearic Islands can be the ideal setting for any event. That is why more and more people are choosing this option for their personal or professional celebrations. To make them all a success, ROIG offers its transport service for events in Majorca.
Advantages of a comprehensive transport service for events
You may have organized or attended a stag or hen do in Majorca. The same could be said for weddings or, even, of the many congresses that take place on the island. If so, you have already seen that good logistics are essential. In addition to ensuring maximum punctuality and in order for the plans to run smoothly, this aspect is also essential to ensure the tranquility and comfort of all participants. In fact, when you are away from home, there is nothing like knowing that you will be on time for any appointment, or that you will be able to catch your plane back at Palma airport.
Now, as you well know, the possibilities offered by the island go far beyond the three situations described. There are many others in which you may need a transport service for events in Majorca. For example, a group excursion, a birthday, a wedding anniversary, a reunion of former high-school or university students … As you can see, the range is almost infinite. You just have to make your choice and contact ROIG. In order for you to stop worrying about transfers and focus on the preparations, so that the result is what you want.
There are many benefits of hiring a comprehensive transport service for events in Majorca. We summarize them below.
Customized solutions
Each transport solution is designed to respond to a specific situation. For example, rent a luxury car in Majorca for a couple celebrating their anniversary, so that you can move away from the rest of the guests, or private taxi transfer from the airport to Palma for someone who has arrived before or after the event. rest of the assistants. If you choose a comprehensive transport service for travelers, you will only have to choose what you need and at what time. It's that simple!
You will feel safe at all times
Renting cars or buses for an event is safer than moving around the island geography in your own vehicle. Even if you have your own a full-risk car insurance, any breakdown or incident can ruin your plans. With ROIG's rent-a-car in Majorca, you have a free roadside assistance service 24 hours a day, 365 days a year. If there is any problem, we will solve it in the act, and if it were not possible, we would replace your car instantly, so that nothing stops you.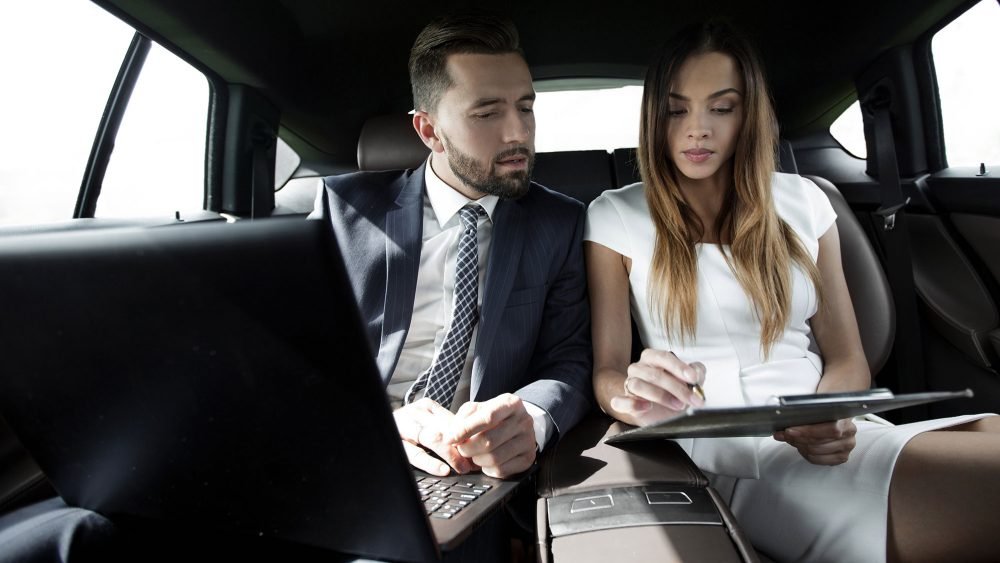 Discover
Mallorca
Plan your trip around Mallorca with our interactive guide. We know our island well and will be delighted to show you the best routes, beaches and scenery so you can explore the island and enjoy it as much as we do.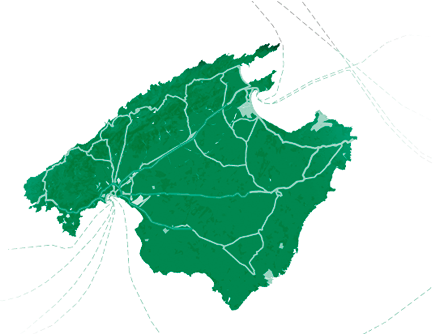 Do not worry about the number of attendees
We know: organizing an event, in Majorca or anywhere else, can be a real headache. And not only for the small details that must be taken into account, which are not few, but for things that do not depend on yourself. For example, the number of guests, a figure that does not usually coincide with those who have confirmed their attendance. With a comprehensive transport service, nobody will be left at bay. For example, in ROIG you will find buses for hire in Majorca with capacity of between 14 and 80 passengers. Also, we also have family rental cars, 8-seater taxis in Majorca… Can you imagine?
Satisfaction guaranteed
It is evident that, in addition to the organizers or honorees, all the participants in your event in Majorca deserve the best. In order for you to be the perfect host, ROIG's comprehensive transport has a Premium service designed for you, with which you will get that extra comfort, sophistication and distinction that will turn any event into an unforgettable experience. From VIP coaches to high-end sports car rentals, with or without a professional driver, everything has been designed to exceed your most demanding expectations. And that's not all: in the case of our company, you can benefit from new vehicles, since we renew our fleet annually, to ensure you always an unbeatable driving experience.
Do you want even more? If so, and if you are thinking of going on excursions around Majorca, you will like to know that we collaborate with a travel agency, ideal for those who just want to spend their holidays in the Balearic Islands. Palma de Mallorca, the Caves del Drach, Alcúdia, Sóller, the Serra de Tramuntana, ¡Andratx … You choose! 
Also, to be even closer to you, we have several offices, located at Palma airport and at the main tourist points of the island: Cala d'Or, Santanyí, Portocolom (or Porto Colom) and Cales de Mallorca.
Book your transport service for events in Majorca
If you want to know more about our services in Majorca, do not hesitate to contact us. You can call us by phone at (+34) 971 65 71 73, from 8:00 a.m. to 8:00 p.m., uninterruptedly, or send us an e-mail to the following address: info@roig.com. Our team will be happy to assist you, guide you and solve your doubts, so that transportation for events in Majorca is a children's game.