Offices of
Slide
No extra charges on petrol
Collect your car with a full tank and return it full
All our prices are available on the website. There will be no compulsory supplements on arrival
Check out our Services section for full details of our free extras!
Add a second driver at no extra charge
Slide
You can cancel your reservation at no extra cost!
No more queuing!
We will be waiting with your car when your flight lands
A company offering a full range of services
We are the only company to offer the full range of road transport services
If you pay for the petrol in advance and take out fully comprehensive insurance cover
Slide
No higher rates for young drivers
Pay the same even though you are young
Payment on vehicle collection
No advanced payment is required
If you return the car before time we will refund the difference
The cheapest GPS on the market
Don't get lost in Mallorca. We offer you GPS at the best price
Slide
24 hour roadside assistance free of charge
We will be on hand in the event of an emergency and will replace your car at no extra charge
ROIG offers you the most exclusive models on Mallorca
You can modify your booking at no extra charge
We renew the fleet each season!
Guaranteed low mileage on the car you will be driving
Rent a car in Alcudia
If you would like to rent a car in Alcudia for your next holiday in Mallorca and you are looking for a company close to your location, ROIG offers you everything you need. With more than 70 years of experience, we are the only company in the Balearic Islands that provides a comprehensive road passenger transport service. 
Moreover, in addition to cars, which make it easier for you to move around the island with total freedom and with a fleet that is renewed year after year, we have luxury car services, with or without driver, and coach services, to take you on the route you have in mind, tailor-made for you or to take you on the excursions planned for your stay.
Discover all the advantages that our rental cars can offer you. In our car rental office in Alcudia you will find your reliable Rent a Car.
What to see in Alcudia
Alcudia, Mallorca, is a town located in the north of the island, and very famous for its beaches. It also stands out for the medieval walls of its old town, its popular market and its streets and stone houses, which make a visit to Alcudia an unforgettable experience.
One of the main attractions of the Alcudia area are its beaches, among which we can find some of the best beaches on the island, including Playa de Muro, one of the most visited beaches on the island (and one of the most beautiful). It is the longest beach in Mallorca, and all along its fine sand and turquoise waters you can enjoy numerous restaurants, hire sun loungers and parasols, rent different water activities… It is an ideal destination for all kinds of people, couples, families and even groups. It has a car park along its entire length, and a wide variety of restaurants and booking points for water activities.
Besides, apart from its wonderful beaches, if you rent a car in Alcudia you can discover its great history and learn about the civilisations that have left their mark on this corner throughout antiquity. It can be accessed through one of the two gates in the wall: Porta del Moll and Porta de Mallorca, which have been declared National Monuments. Within the historic quarter, Alcudia has a promenade known as the "camí de ronda", a 1,500-metre walkway above the city walls. 
Finally, and located two kilometres from the city, we find the Port of Alcudia, situated in the Bay of Alcudia. It is a very modern marina and tourist port, where you will find numerous establishments and a wide range of leisure activities, restaurants and shops.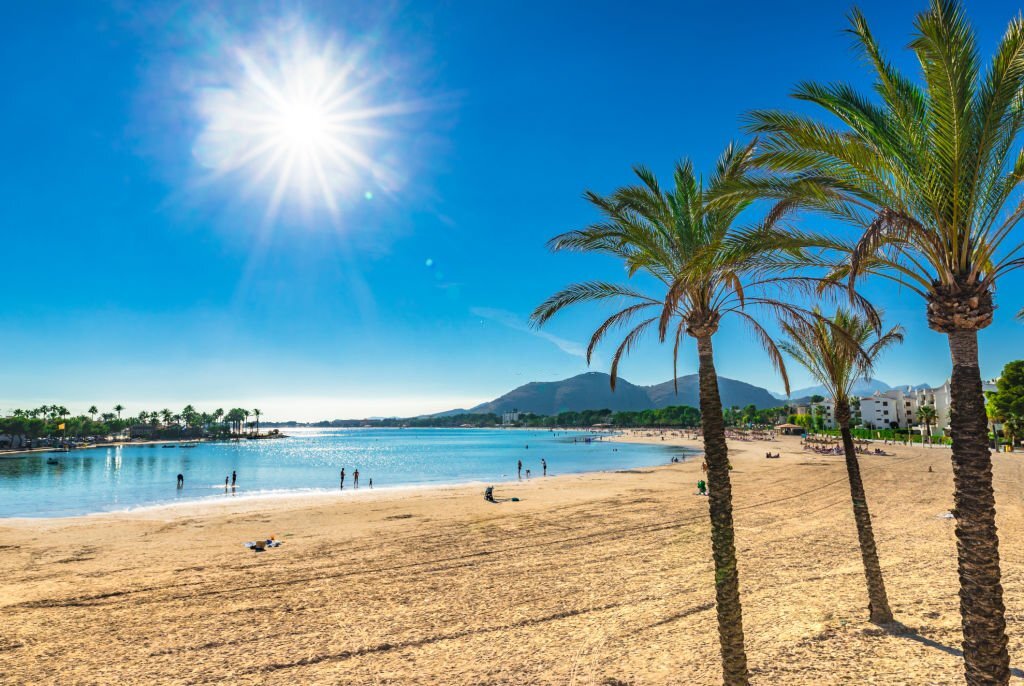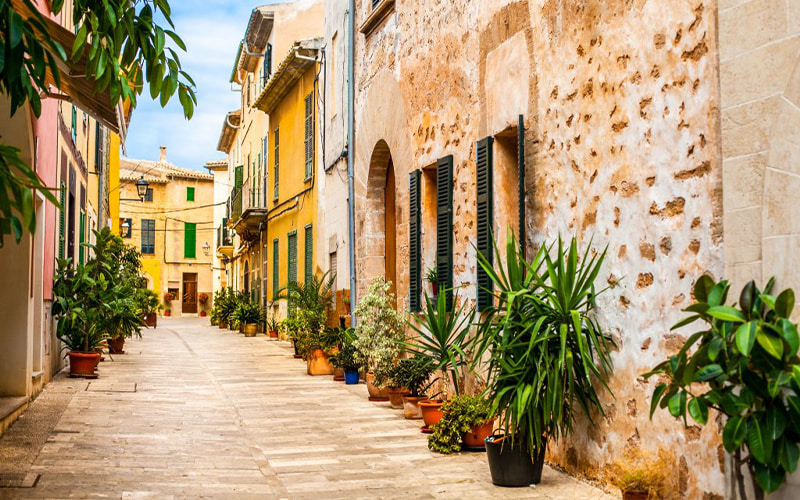 Advantages of renting a car in Alcudia with ROIG
If you want to visit these and many other interesting places, to rent a car in Alcudia from ROIG is the best solution. Here you will find the best price and numerous advantages: possibility of second driver free of charge, free cancellation, fleet renewed annually…
For more information about our services, call us without obligation on (+34) 971 65 71 73, from 08:00 h to 20:00 h non-stop, or e-mail us to info@roig.com. We will get back to you as soon as possible.
We have the best rental cars in Alcudia, with or without chauffeur, don't let them tell you about it and enjoy a unique getaway to Mallorca! All the places on the island will be within your reach with ROIG.
Discover
Mallorca
Plan your trip around Mallorca with our interactive guide. We know our island well and will be delighted to show you the best routes, beaches and scenery so you can explore the island and enjoy it as much as we do.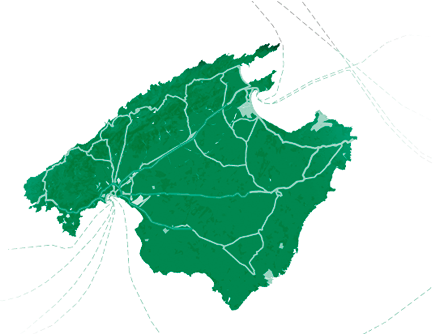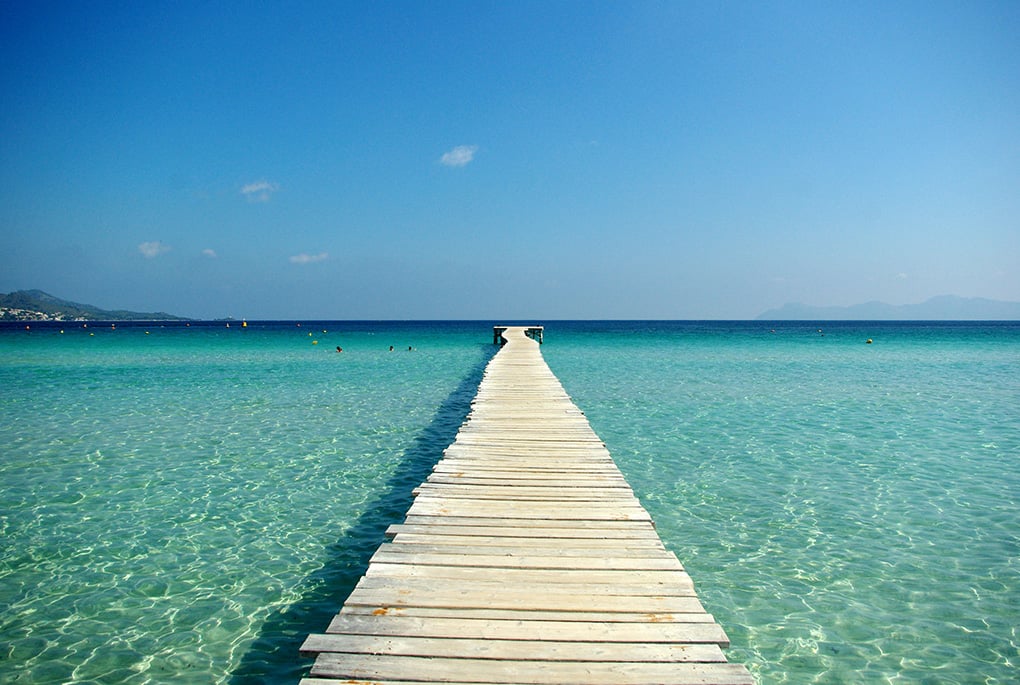 Book your rental car in Alcudia
If you want to rent your car in Alcudia with us, or you have doubts about our services, call us at (+34) 971 65 71 73, from 08:00 h to 20:00 h continously. Our customer service team will gladly assist you. In addition, you can also contact us by e-mail, writing to info@roig.com. We will answer you as soon as possible.
For those looking for rental cars in Alcudia, Palma de Mallorca or its surroundings, Roig is the best option. We are the leading company in the transport of people by road, and we want you to see why. We are waiting for you!