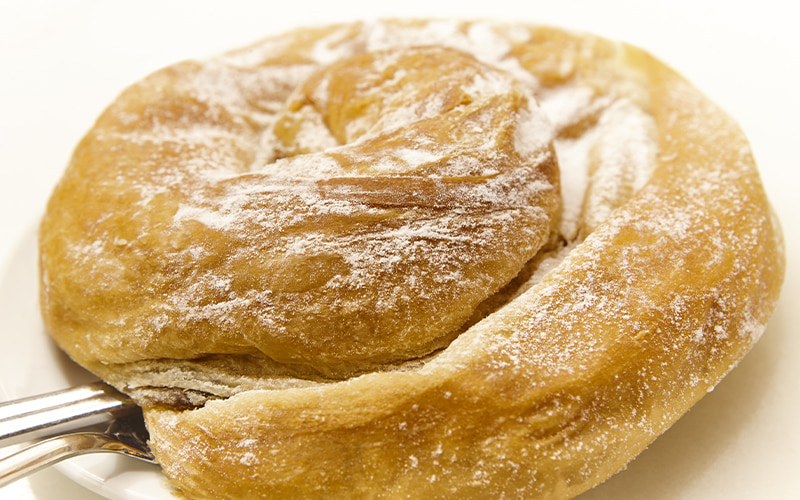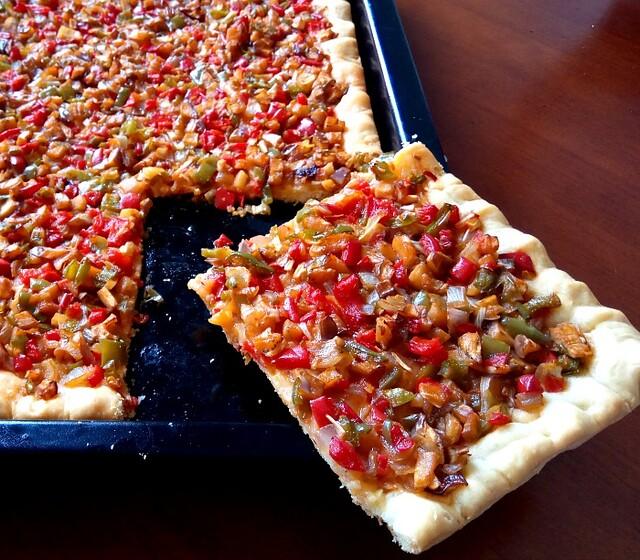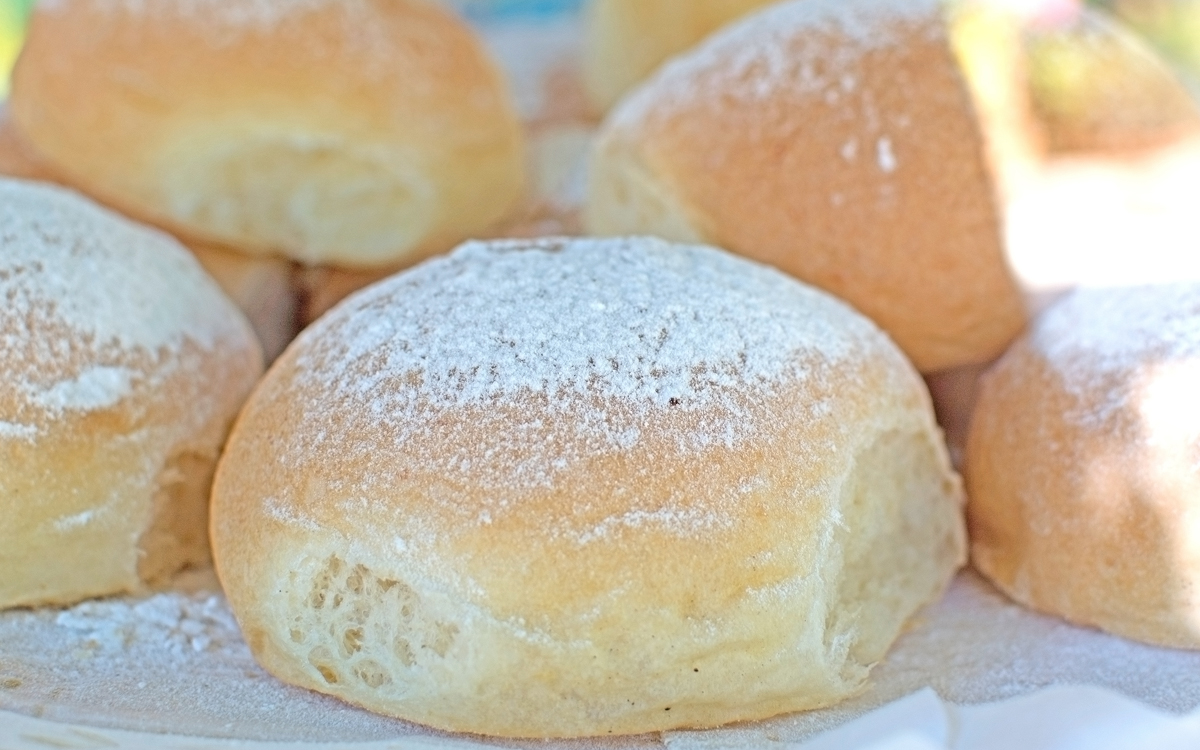 No trip is complete without good cuisine. Above all, if you choose a destination as linked to (good) gastronomy as Majorca, it is a must-do. Is this your case? If so, your transfers in Majorca are guaranteed with our taxi service. Now, what about the meals? No problem: in these lines, we summarize the specialties and traditional Majorcan dishes and where to try them, so that your next getaway is perfect.
Of course: before sharing with you what are the most popular Majorcan recipes, it is worth having clear which are the pillars of this culinary tradition. Regardless of the area of Mallorca where you will reserve your hotel or apartment – the Serra de Tramuntana, the Llevant mountain range or the interior plain -, you will see that the traditional cuisine of the island is based on three types of basic ingredients: the cultivation vegetables and cereals, pork meat – from which delicious sausages are made, such as the unfailing sobrassada or camaiot – and fishing.
Having made this clarification, let's get into the matter. Pay attention!
Coca de trampó or trempó
The trempó or trampó is a typical salad of Majorca prepared with a mixture of onion, green pepper and tomato, all chopped thoroughly and seasoned with oil and salt. Although it can be enjoyed as is, it is often served on bread or coca, which makes it a very healthy and refreshing snack, especially in the summer months.
Since it is very easy to prepare, this specialty can be found in any bakery in Majorca. One of the most renowned is the Ca Na Cati pastry shop, in Plaça de la Cort, 2, in Palma de Mallorca.
Frit mallorquí
One of the traditional Majorcan dishes that is worth discovering is the Majorcan fry (frit mallorquí), which consists of a liver fry with potatoes and peppers. This dish can be made with blood – as is the case with black pudding – or roast lamb or pork, although many incorporate products from the Mediterranean Sea.
To savor this dish, there is a consensus in social networks about the town where you have to go to try it: Sineu. In fact, this small town has several establishments that are very popular for lovers of this recipe, such as the Sa Plaça Sineu bar-cafeteria, the Celler Son Toreo or Es Mirador de Sineu. Other recommended places are the Ca'n Pedro de Valldemossa restaurant, the Sa Canova restaurant, in Camps, or Can Frau, which opens its doors in the Santa Catalina market in Palma de Mallorca. At the wheel of our rental cars in Majorca, you will reach any of them easily.
Majorcan Tumbet or Tombet
Another of the fundamental recipes of the Balearic gastronomy, tombet or Majorcan tumbet, is prepared with thin slices of potatoes, eggplants and red peppers, always unpeeled and previously fried in olive oil. After placing the slices in a clay pot, cover everything with fried tomatoes, garlic and parsley and bake. In Majorca, it is usually served accompanied by pork loin or fish such as serviola or lampuga, depending on the time of year. This dish is very similar to the Catalan escalivada or the ratatouille from the French Provence.
Among the best restaurants in which to eat tumbet, are the Celler Sa Premsa, in the Plaça del Bisbe Berenguer de Palau, 8, and Es Muntant, on the Esporles road, 233, both in Palma. Ideal for your gastronomic trip!
Arròs brut
Do not let your appetite be influenced by the translation of this dish (in English, it means 'dirty rice'). This exquisite specialty is a broth rice that is made with various types of meat – such as pork, chicken, quail or rabbit – and varied vegetables and mushrooms, such as onion, artichokes, green beans, chanterelles or roasted red pepper, to which an egg can be added. All this is seasoned with cumin, cinnamon, black pepper, garlic and parsley. This combination of ingredients is what gives rice its characteristic brown color.
Among the best restaurants in Majorca to try arròs brut, Ca'l Dimoni stands out, on the Old Road to Manacor (exit 21), in Algaida; It is Celler de Petra, in the street of the Hospital, 46, of Petra, and San Fonda de Lluc, in the square of the Pelegrins de Lluc, Escorca.
Majorcan Soups
Although when reading the name of this Majorcan recipe you may think of a dish that can be eaten with a spoon, we assure you that it is not always the case. In fact, Majorcan soups can be tasted with a fork, since they are mainly made with vegetables and very thin slices of whole wheat bread. The type of garden products they incorporate vary depending on the time of year they are prepared or the chef's criteria: cabbage, cauliflower, chard, green beans, spinach … There are also variants, such as sopes de matança, with pieces of meat or pork sausage. Normally, all these soups are prepared and presented in a clay pot.
If you want to try this appetizing entree during your holiday in Majorca, you can go to Celler Pagès, in Carrer de Felip Buazà, 2, in the historic center of Palma.
Porcella rostida
Porcella rostida, or roast suckling pig, is another of the typical dishes of Mallorcan cuisine. Something that is not surprising, if one takes into account that there is a breed of native pigs on the island. Its preparation is simple: it is sprinkled, sprinkled with wine and lemon and put in the oven. It is customary to present with sliced potatoes and seasoned with herbs from the island, such as rosemary.
One of the Majorcan restaurants in which to eat the best porcella is the Rancho Grande restaurant, on the road from Alcúdia to Artà, km 13.7, in Santa Margalida.
Majorcan snails
Although snails are not a common ingredient in many countries, in some places they are the basis of some of the most demanded specialties. Precisely, one of the most coveted traditional Majorcan dishes is the Majorcan snails, maritime tradition and served with potatoes and a broth based on garlic, parsley, peppermint, fennel and a touch of chilli. We are sure you'll like it!
A reference restaurant for those who want to try this dish is Casa Jacinto, in Camí del Tramvia, 37, in Gènova-Palma. You can also visit Ca Na Cantona, in Santa Eugènia.
Majorcan pastry
As you well know, the Majorcan sweet par excellence is the ensaïmada. This is usually eaten for breakfast, but they are also made in family sizes for a meal or a special occasion, filled with cream, pumpkin threads, chocolate or even sobrassada. During Easter, Majorcan empanadas (panades), stuffed with lamb, cannot be missing, although during the rest of the year they are usually also made with pork with peas, tuna or sobrassada. They can be made with sweet or savory pasta, the latter being the most useful.
Also typical are crespells and robiols, traditionally stuffed with cottage cheese, pumpkin strands and jam. To this is added the vegetable cake, a dough of flour stuffed with trempó or roasted red peppers, next to the cocarrois, which are a kind of empanadas of Arab origin in a half moon shape and stuffed with vegetables and raisins.
At dessert time, do not forget to taste a delicious and fluffy gató, a ground almond cake sprinkled with icing sugar. Do not miss its flavor!
Finally, we could not leave without mentioning Majorcan wines, some wines that are having a very good reception in other parts of Spain and Europe in recent years. Majorca has two designations of origin: the D.O. Binissalem-Mallorca and the D.O. Pla i Llevant, as well as with a geographical indication, Vi de la Terra Mallorca.
What do you think of this list of traditional Majorcan dishes? If you know of another specialty or of a place to taste traditional cuisine in the Balearic Islands, do not hesitate to send us your recommendations. We look forward to your contributions!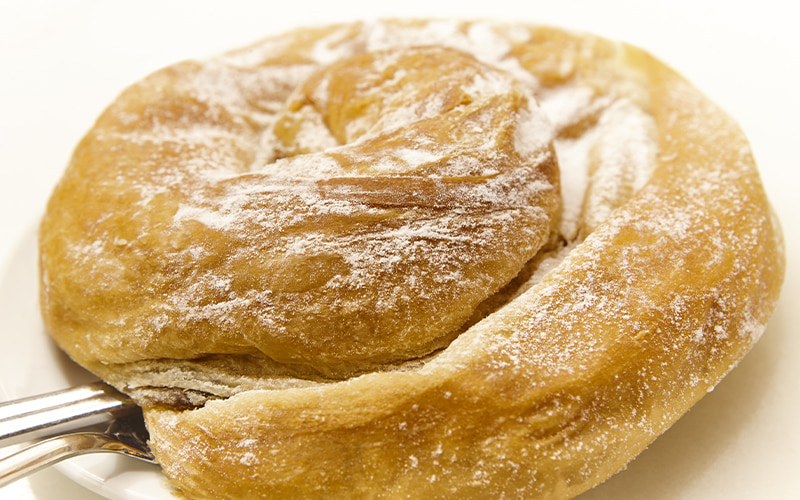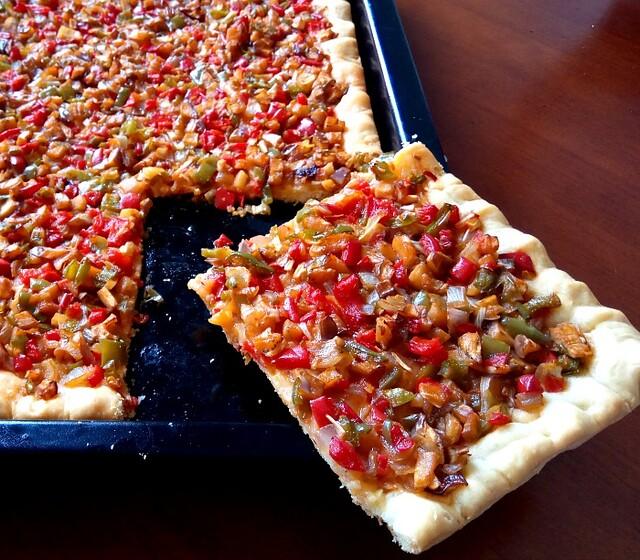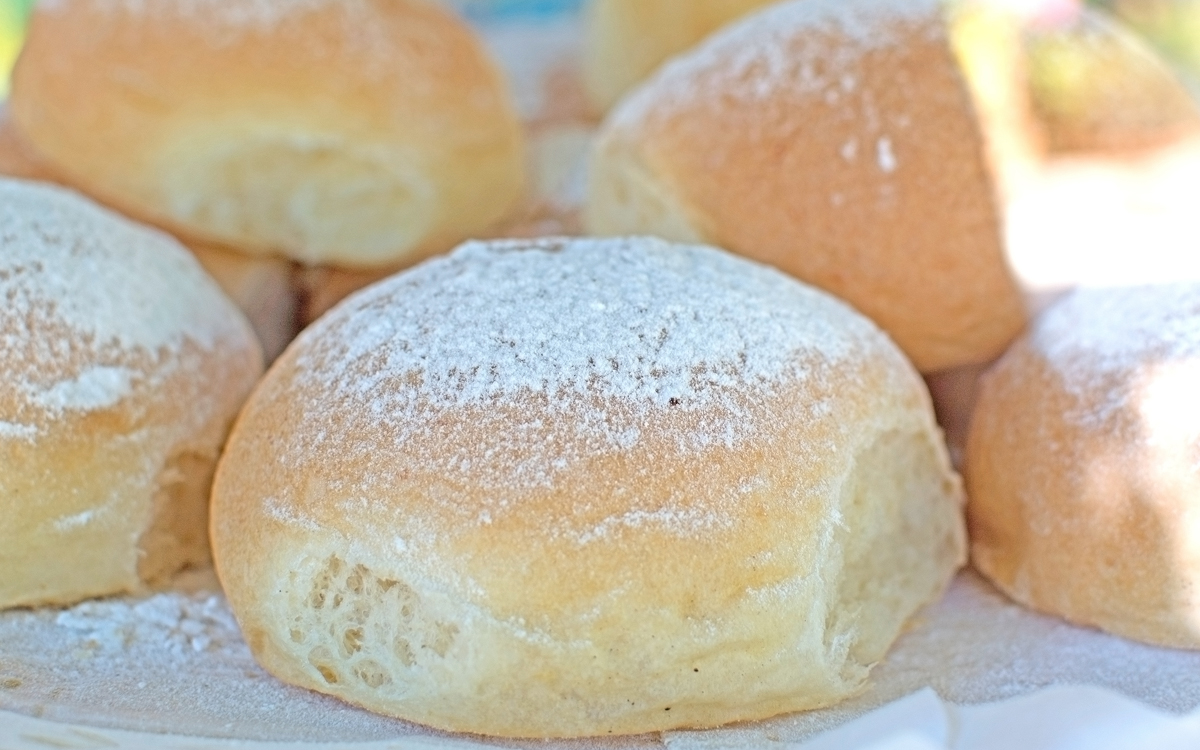 Discover more