DestacadoflotaTransfer2022EN
Cancelaciongratuita_2600x762EN
ProtocolosdeHigieneyLimpieza_2600x762EN
Taxi service from Palma airport
Roig is a company specialized in land transport with more than 60 years of experience. The history on our shoulders has taught us to improve every day and offer the best to our clients; this is why you have the taxi service from Palma airport at your disposal, to take you to any corner of the island you want.
This is the perfect solution to pick up large groups of people at the airport of Son Sant Joan, whether for a wedding, a stag/hen party or a convention. In Roig we guarantee the best price, a fleet that is renewed every year for your maximum safety, and a personal and friendly treatment. Your transfer from Palma airport to your hotel allows you to move groups of between 14 and 80 people, so what are you waiting for? Call us and book now!
What to see in Majorca
Check the infinite possibilities offered by the largest of the Balearic Islands with this small guide of places to see in Majorca. Once you have arrived from Palma airport and left your bags in your accommodation, you should discover some of the best coves on the island. A 20-minute walk takes you to S'Almunia, a cove in the east of Majorca surrounded by rocks and pine forests. On the other hand, Cala Varques, near Cales de Mallorca, has fine sand to sunbathe as much as you want in a fantastic natural environment. Another hidden gem is Cala na Clara, the perfect place to get to know the marine fauna of the Mediterranean and a magical enclave where mountains and sea meet. The last of the recommendations is Cala Figuera, northwest of Majorca. Here you will find a virgin beach with hardly anybody around that will delight those who seek maximum tranquillity.
But an essential during your stay is to take a taxi tour to Palma de Mallorca, the capital. Here you will find the imposing cathedral, or La Seu, as the Majorcans call it. This magnificent example of Gothic architecture is one of the essential visits, without a doubt. Enjoy the old part of the city and its characteristic stately courtyards until you reach the Plaza Mayor, where all the streets of the neighbourhood converge. Do not miss the building of the Lonja or the market of l'Olivar, where you can taste the freshest products. On the outskirts of the city we recommend you go up to Bellver Castle, a curious circular building from the Middle Ages.
Nor should you miss the opportunity to get to know some of the most picturesque villages in Mallorca, since you have the opportunity to visit them directly with your entire group thanks to the taxi service from Palma airport. Among the most beautiful is Valldemossa, a town located in the middle of the Sierra de Tramuntana that hides a charterhouse where important people such as Frédéric Chopin and Rubén Darío have stayed. To the northeast of the island we find Deià, located in a narrow valley that shelters a beautiful town full of picture-perfect corners; So much so, that it has been the residence of a large number of international artists over the years.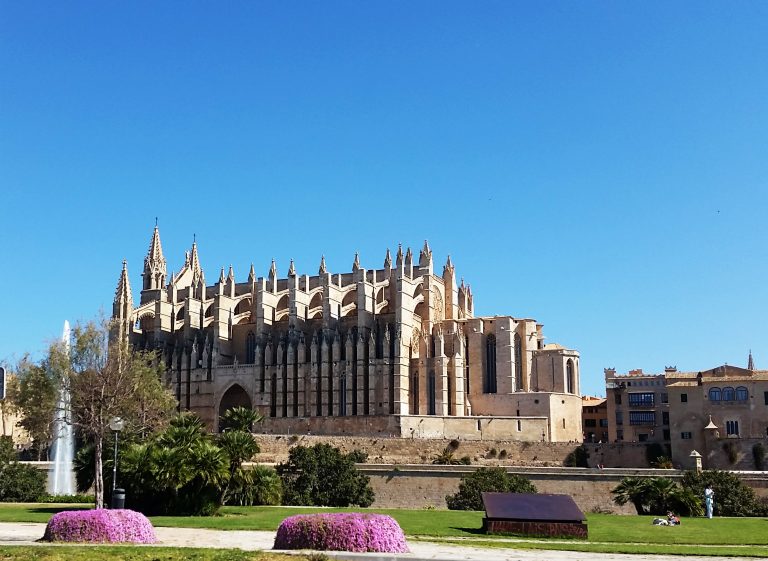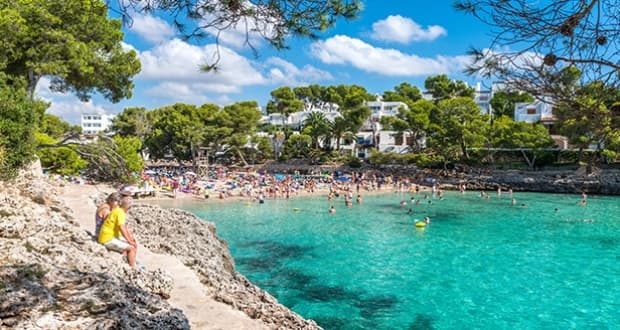 The best taxi service in Majorca

Do you need a quick travel around the Balearic Islands without having to hire a rental car? In this case, we invite you to discover our taxi service in Majorca. It is the perfect solution for a transfer to the airport of Palma, to the port or to any other point on the island.
We are the only company that can offer you an integral road transport service in Majorca. As well as having the best rent a car service, we also manage coach hire and other vehicle rentals, including luxury cars, with or without a chauffeur, so you can move around this corner of the Mediterranean at your own pace, exploring the quiet coves and beaches of Majorca without needing to rush.
We have been helping our clients move around the island in the easiest way possible since 1953. We are also leaders in road passenger transport in Majorca. As well as our years of experience, we offer a friendly, professional and individualized service to help you decide what you really need.
Just below, we have summarized why you should book your transfers with us.
Discover
Mallorca
Plan your trip around Mallorca with our interactive guide. We know our island well and will be delighted to show you the best routes, beaches and scenery so you can explore the island and enjoy it as much as we do.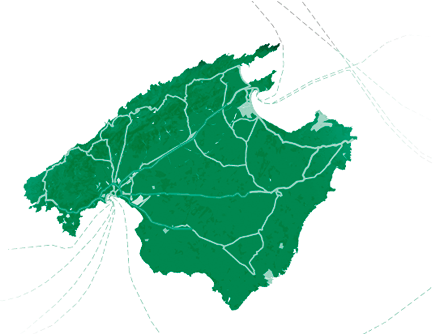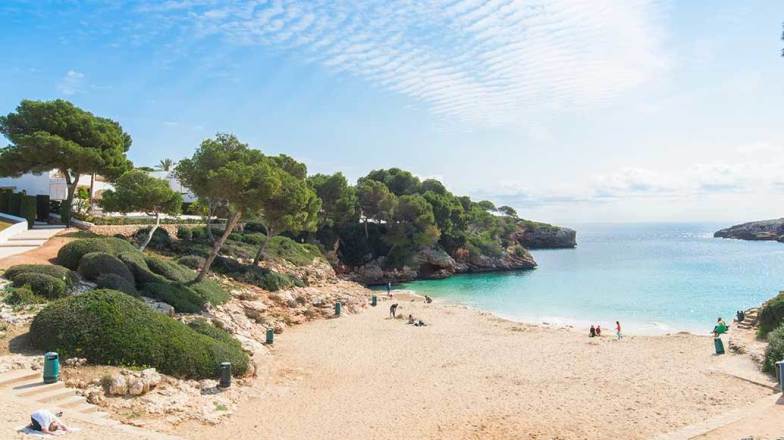 What to do in Majorca
Having a good time will never be an option in the Balearic Islands, but the norm. If you need some ideas for you and your group during your stay, here you will read about the most recommended options.
Majorcan cuisine is one of the highest claims of the Balearic Islands, so you cannot leave without trying some of the typical delicacies such as tombet, a dish similar to the French ratatouille that consists of several vegetables covered with fried tomato; Majorcan snails, spiced and mixed with the typical sobrasada, or the ensaimada, the most common sweet of the island. If you like liqueurs, we also recommend you try palo de Mallorca, a liquor that tastes like liquorice that the locals usually mix with siphon.
Once you have a full belly, you can go hiking through some of the most beautiful natural parks in Majorca. Discover S'Albufera, a Wet Zone of International Importance. Walk among its dunes and reeds to spot up to three hundred species of birds, such as the starling or Gull-billed tern. Another unique place is the Maritime Terrestrial National Park of the Archipelago of Cabrera, which is accessed from Colonia Sant Jordi or Portopetro on a guided tour. It is worth exploring its islets and its seabed, where you will see dolphins, starfish of intense colors, or the typical Balearic lizard. Finally, we must not forget to mention the Tramuntana mountain range, declared a World Heritage Site by UNESCO. 90 km long, this mountain is one of the best places to go by bike or on foot and visit villages that have adapted to these rugged mountains.
Once you have enjoyed your stay, remember that your transfer to Palma airport by taxi is waiting for you to take you to your terminal at the agreed time. The comfort and confidence of Roig will allow you and your group to arrive with time to proceed to your check-in in the corresponding terminal without hurry. What are you waiting to book?