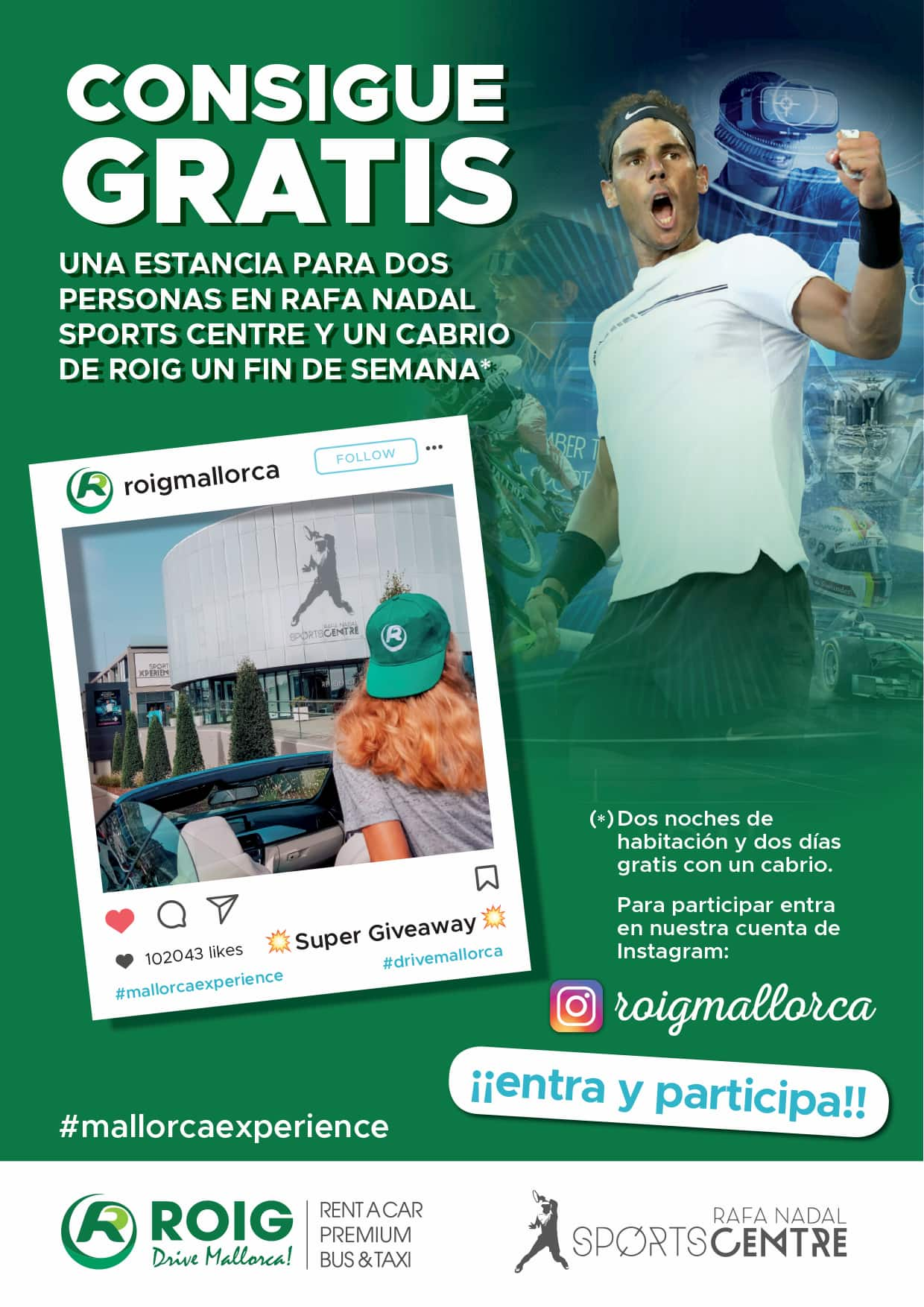 WIN A WEEKEND BREAK AT THE RAFA NADAL SPORTS CENTER + FREE CAR HIRE OF A ROIG CABRIOLET.
Patience has its reward! That's why, together with the #RafaelNadalSportsCentre we want to give you a two night stay at their residence in Manacor. Moreover, in order to experience #Mallorca to the fullest, we want to reward you with a ROIG cabriolet during your stay in Manacor. To participate you have to:
Follow @rafanadalsportscentre & @roigmallorca
Like to the publication
Tag a friend with whom you would share this experience with
You have until 23:59 on 18th August to participate! On August 20th we will announce the winner.
*The draw will be done in a completely random way through a computer program. The winner can redeem the prize for the weekend he/she wants within 2018 (subject to availability by both parties). Do not hesitate to participate|
Good luck!