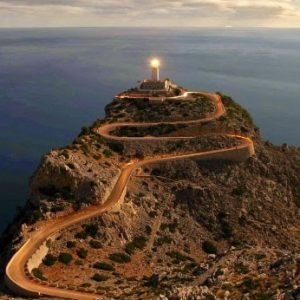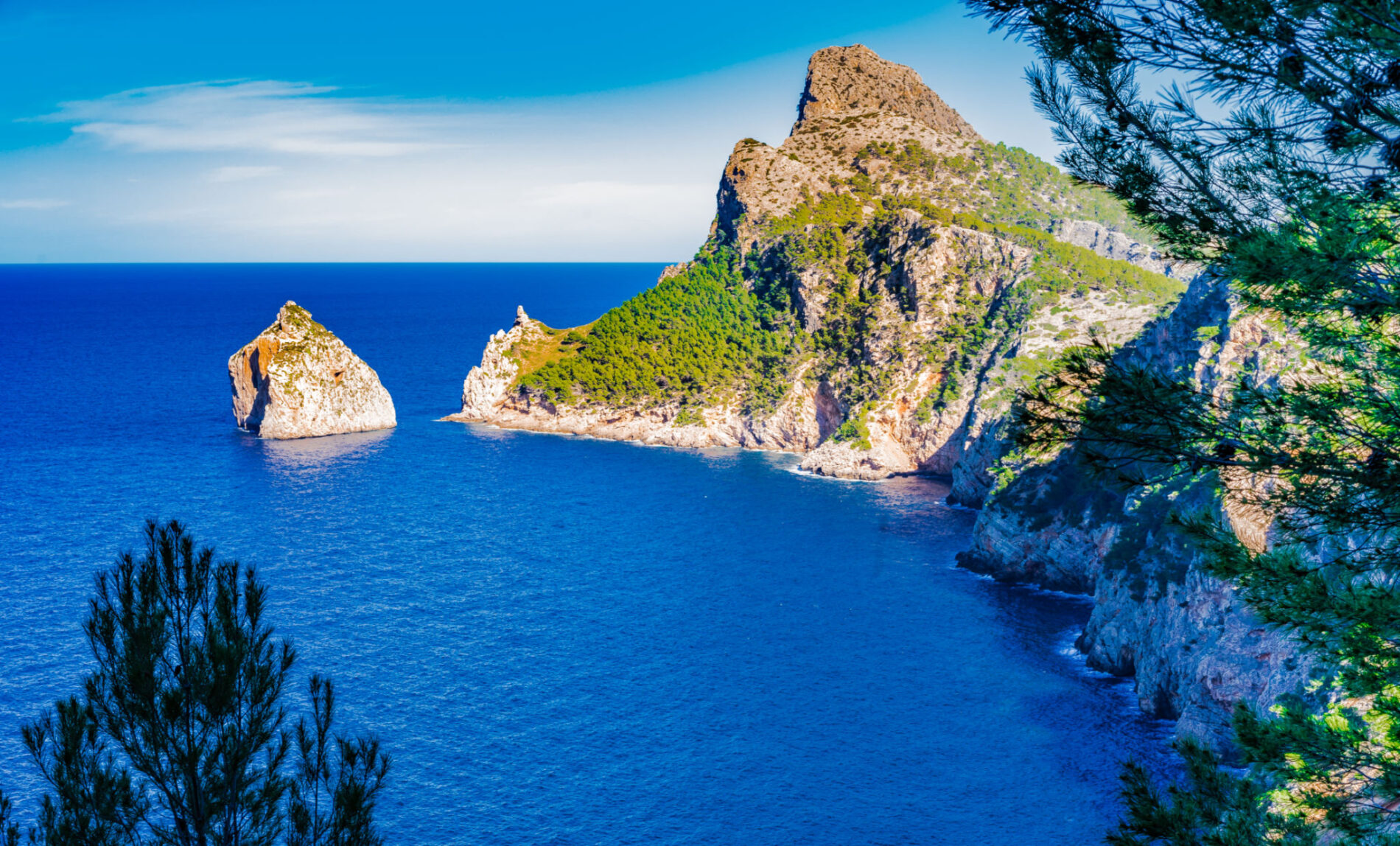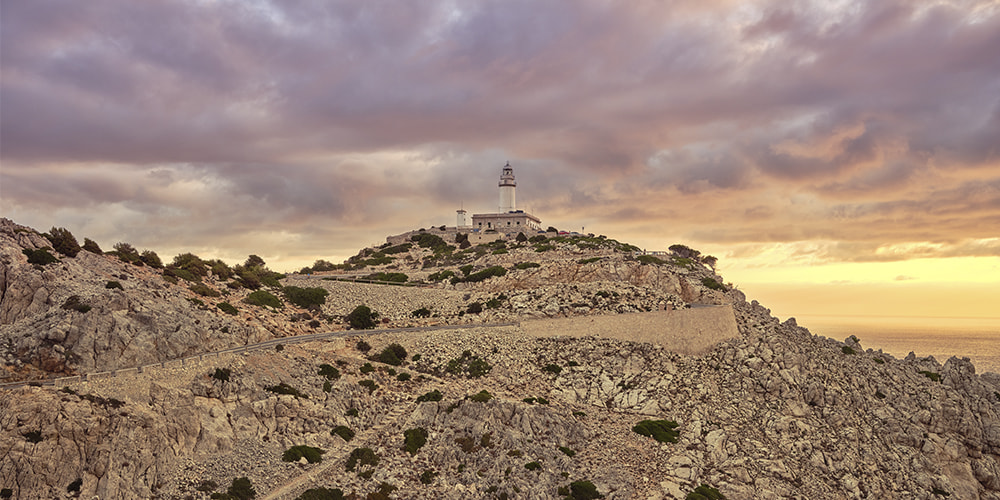 Reach the northernmost point of the island of Mallorca with your rental car, where more than 200 men were required to finish this famous road.
In 1928 one of the first luxury hotels in Mallorca was built, Hotel Formentor where personalities like Winston Churchill and the Prince of Wales have stayed during their visits on the island.
Formentor has also starred for many pictorial artists and main characters for one of the most exemplary poems of Mallorca: "El Pi de Formentor".
Rising up some 188 metres above sea level, the location of Formentor Lighthouse on the peninsula of the same name earned it the distinction of being the most difficult of the Balearic Island lighthouses to build. The tower stands at a height of 56 metres, and first became operational in 1863.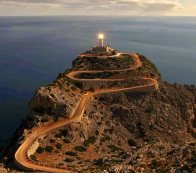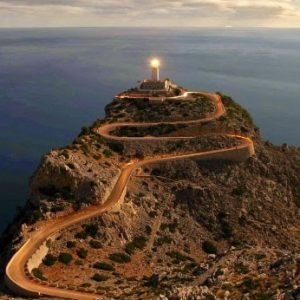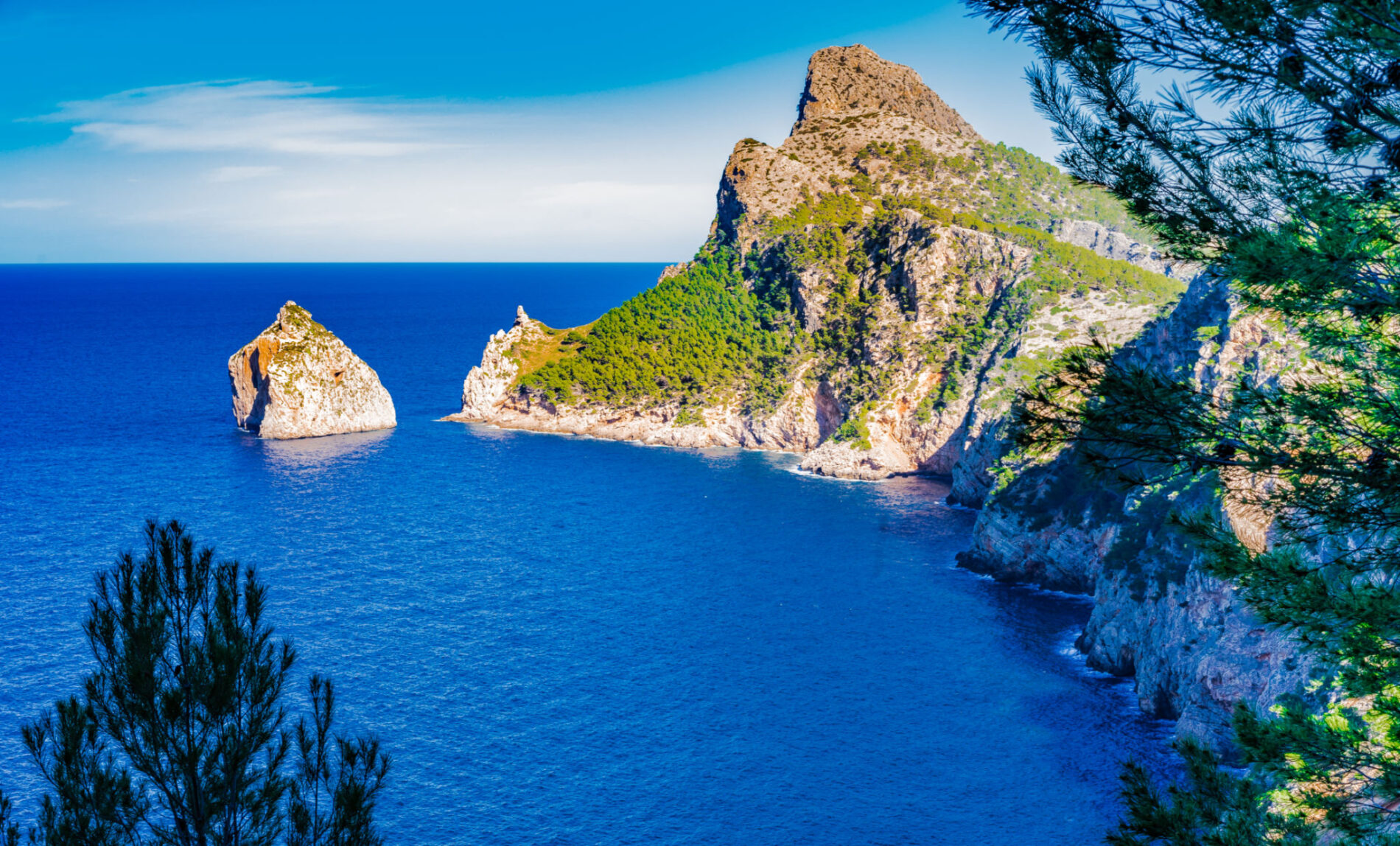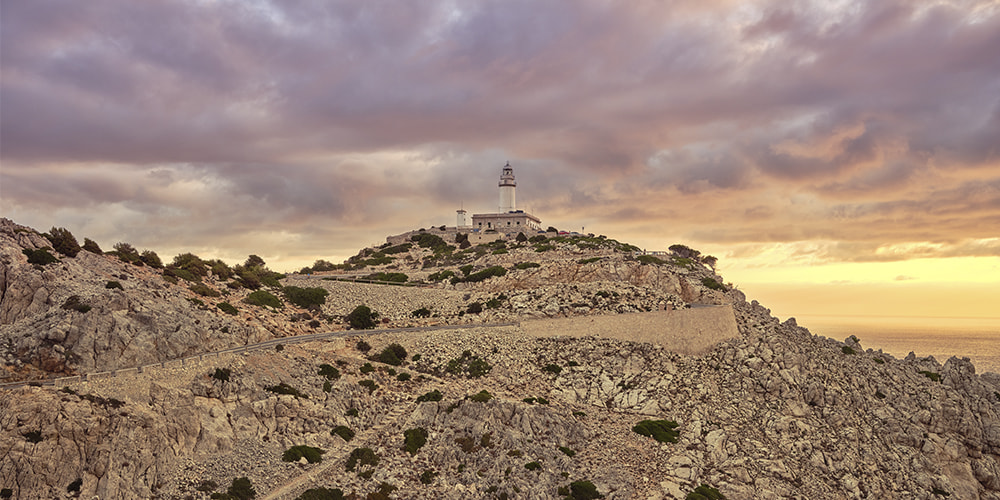 Discover more Tesoros escondidos