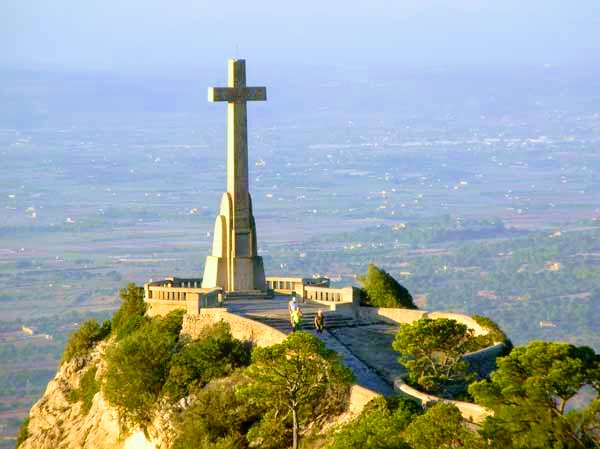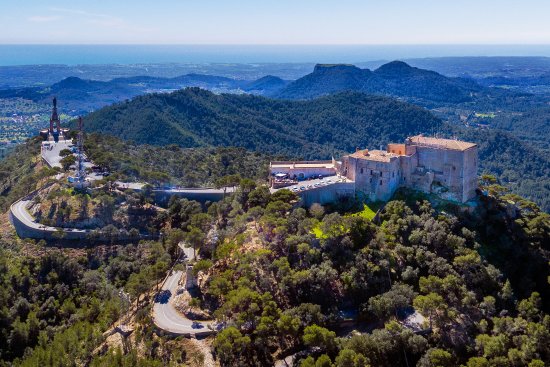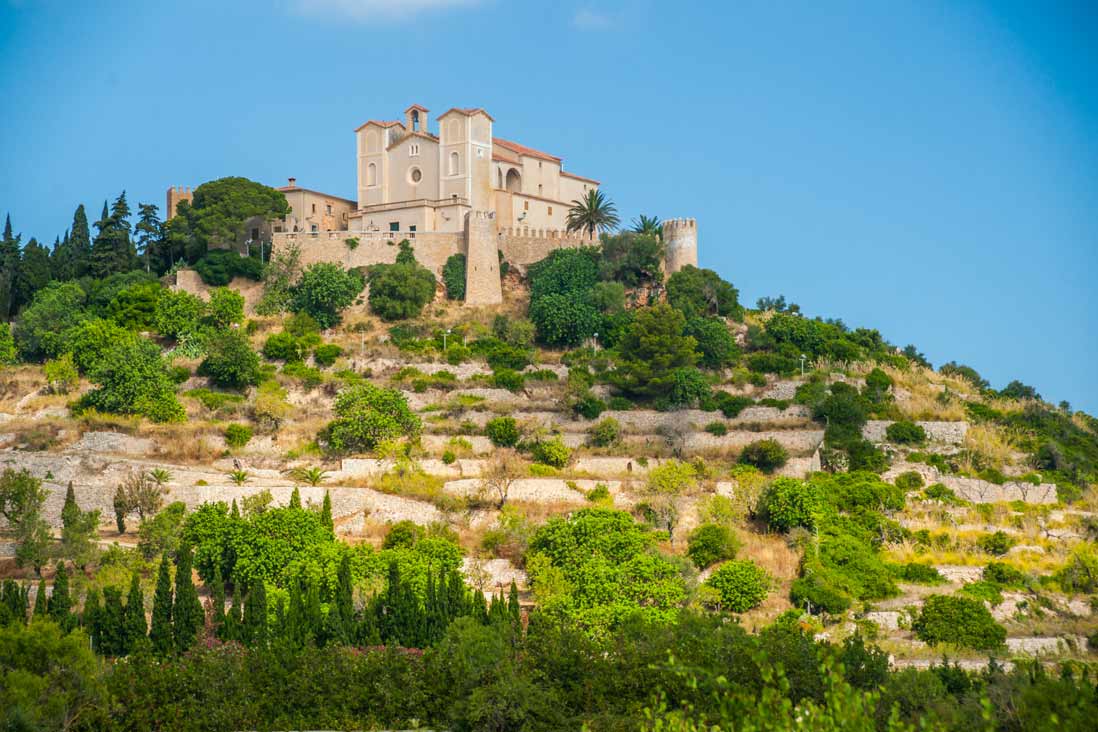 One of the corners of the southeast of the island of Majorca with most charm is the town of Felanitx, which stands out for its many historical monuments and natural environment. One of the most beautiful places in this town is the monastery of San Salvador, located on the top of the Serra de Llevant, 509 meters above sea level. Founded in the year 1346, it offers a beautiful panoramic view of the southeast coast of the island. Home the monastic order until 1992, here you will find two viewpoints crowned by two different landmarks: a large 14-meter cross and a 23-meter column in honor of Jesus Christ. The best thing about this place is its spectacular views over the island, which even reach the archipelago of Cabrera, the castle of Santueri or the Cape of Formentor.
Another of the destinations of this tour is precisely in the heart of the town, since the Felanitx market is one of the events that attracts the highest number of people weekly. Every Sunday, the stall-owners gather in the square to offer their products to passers-by. In this colorful market you will be able to buy a large amount of local produce, and some handmade products, ideal to give as a gift or to take home as a souvenir.
The trip to the Felanitx market and the monastery of San Salvador is ideal to spend a different day with friends or family, so do not hesitate and book with us.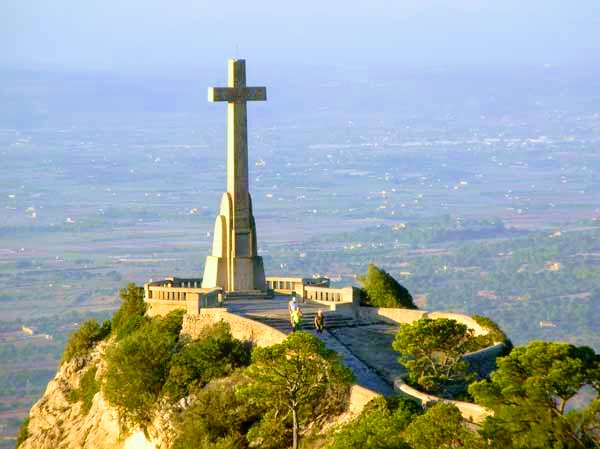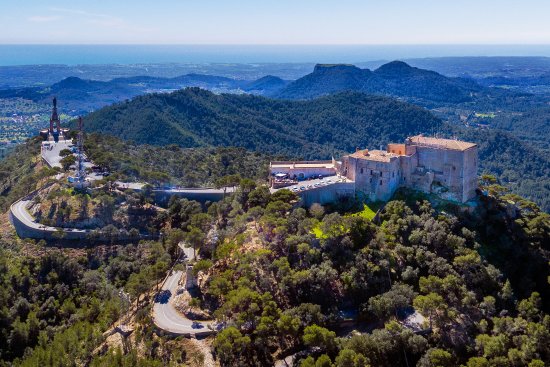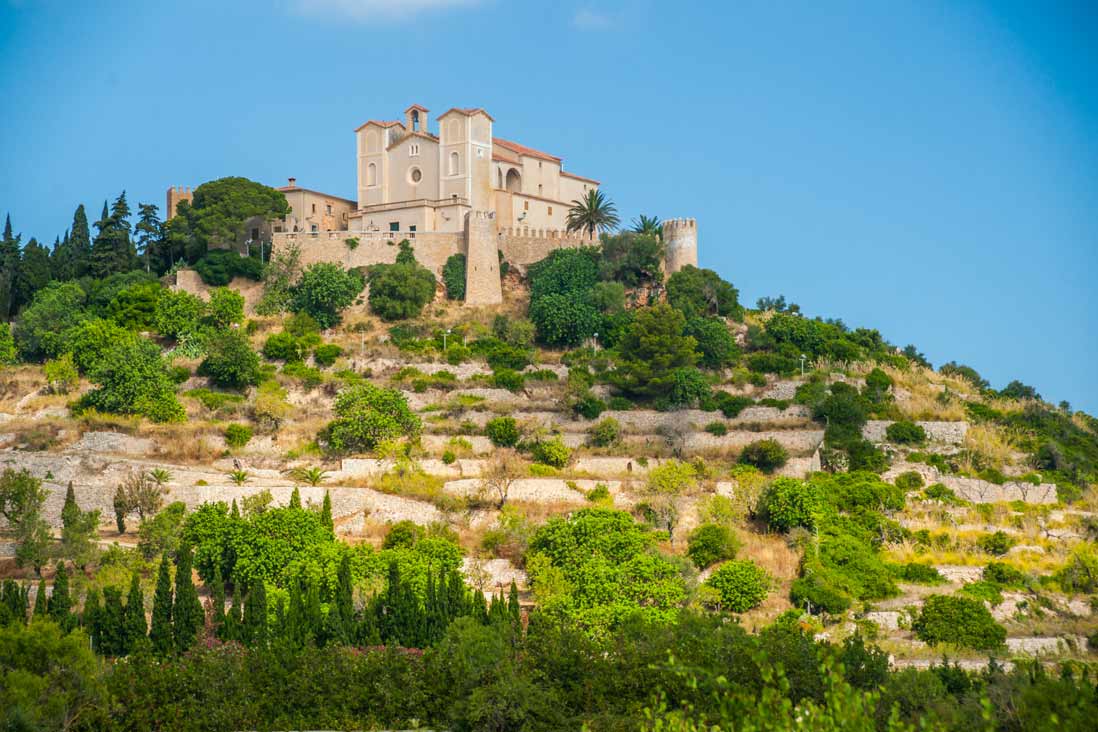 How to get to Felanitx and the monastery of San Salvador in bus
Located 50 kilometers from Palma, you can easily reach this town with our rental cars in Majorca. Also, why not let yourself be guided by our expert drivers thanks to our trip to the Felanitx market to see first-hand its ins and outs? Our ROIG Bus will pick you up at any of the following stops:
SOUTHEAST:
Cala Mondragó – Cala Barca – Cala Egos – Porto Cari – Cala D'or – Cala Ferrera – Cala Serena – Porto Colom
THIS:
Porto Cristo – Cala Mandía – Cala Romantica – Calas de Mallorca – Cala Tropicana – Cala Murada – Cala Figuera – Cala Santanyí – Conlonia Sant Jordi
Remember that the collection points will be specified once you have made your reservation.
Reservations for the bus trip to Felanitx and the monastery of San Salvador
If you want to book a trip to the Felanitx market and the San Salvador monastery, you just have to contact ROIG Bus, specifying the day you want to go on the trip and the number of people who will attend. Our team will inform you about the conditions and prices of this unique experience.
Call +34 97165 71 73 or write us an email with your information to info@roig.com
Discover more Trips ROIG Bus