DestacadoflotaTransfer2022EN
Cancelaciongratuita_2600x762EN
ProtocolosdeHigieneyLimpieza_2600x762EN
Taxi service in Cala d'Or
If you are looking for a taxi service from Palma airport to Cala d'Or for large groups, in Roig we have the solution for you. Whether it is a work team or groups of friends visiting the Balearic Islands, Roig puts a fleet of taxis, buses and minibuses at your disposal that will take you to Cala d'Or with all the comforts and guarantees.
Our taxi service in Cala d'Or will allow large groups of people to travel anywhere in the island that you wish and make your transfer to the airport without any mishaps. It is as easy as booking through our website or by calling (+34) 971 65 71 73. Our taxi service in Majorca is at your complete disposal for any occasion: congresses, hen or stag nights, business parties… Book now for a perfect stay in the island!
What to see in Cala d'Or
The urban area of Cala d'Or is located southeast of Majorca, within the municipality of Santanyí. Known for being an important touristic area on the island, here you will find the ideal base camp to visit some of the most famous places. Created by a man from Ibiza who tried to emulate the architectural style of the Pitiusa islands, this is a great area to bathe in clear waters and lounge on the perfect sand thanks to its picturesque coves. We highlight Cala Sa Nau, a corner 3 km from the centre with a calmer environment than the main beaches in the area. We also recommend Caló des Pou, a rocky cove near Portopetro where you can also enjoy a calm beach day.
The urban centre of Cala d'Or also has much to offer, if you walk through its streets you can discover the oldest building that remains standing, el Fortín, a defensive building of the eighteenth century.
For hiking, head to the Natural Park of Mondragó, where you can choose between several routes that will take you to beautiful spots. This place stands out due to the sea birds that inhabit the area, such as the common coot or black-necked grebe. You can also get to the barraques de roter, an example of how dry stone has been used for centuries in Majorca for the construction of houses.
If you prefer to take a trip, we recommend you book our taxi to go from Cala d'Or to Felanitx, a 20-minute trip that will allow you to discover the charms of this beautiful inland town, where you can visit the Santueri Castle, take a tour of its market on Sunday, and taste the wine of the area.
You can also travel to the Artá Caves, in front of the bay of Canyamel. Here you can admire natural columns, formed in several rocky halls over millions of years.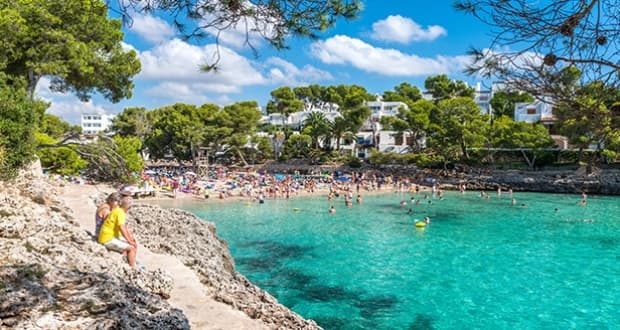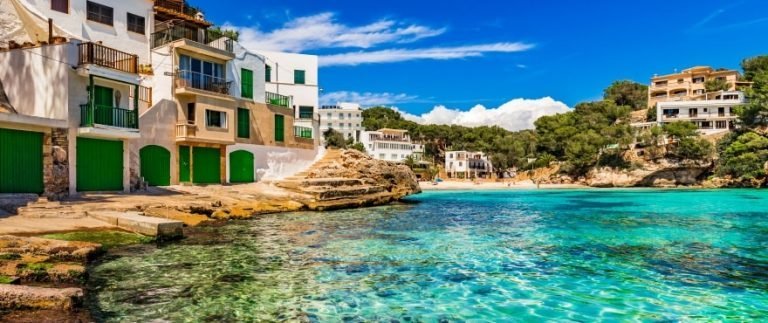 Discover our advantages
If you are planning to travel to Majorca and you are looking for a taxi company, then you are in the right place. Discover the benefits of choosing one of our options:
• We renew our fleet every season. Safety and comfort are two aspects which are very important to us. For this reason, we offer you cars which are renewed year after year, with the best brands and the latest technology, so that your journeys by road are even more comfortable.
• Taxi transfers all over Majorca. We are fully aware that Majorca is perfect for losing yourself in. Whether that be in a secluded cove surrounded by cliffs or on the footpaths crossing the Sierra de Llevant, which are perfect for cycling through Majorca. Any corner of the island will give you the perfect alibi for an unforgettable weekend getaway. This is the reason why we offer you transfers throughout Majorca. Just let us know what you need and we will take care of everything else.
• Payment via credit card or bank transfer. We want to make things easy for you, so that during your stay in Majorca you only have to worry about enjoying yourself. With us, you decide if you want to pay by credit card or by bank transfer.
• Free cancelation of your booking. We all suffer setbacks from time to time, or simply change our minds and plans. If you find yourself in this situation, you can cancel your reservation without any fees or charges.
• Experts in comprehensive transport since 1953. We are not only the leading passenger road transport company in Majorca. We also guarantee a service of the highest quality, so that your holidays in the Balearic Islands be truly unique.
Discover
Mallorca
Plan your trip around Mallorca with our interactive guide. We know our island well and will be delighted to show you the best routes, beaches and scenery so you can explore the island and enjoy it as much as we do.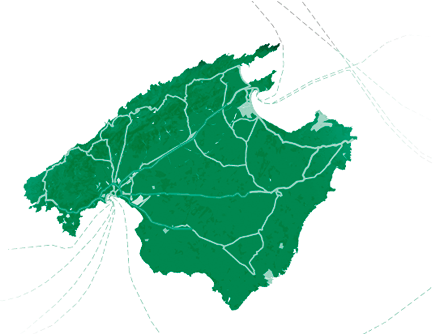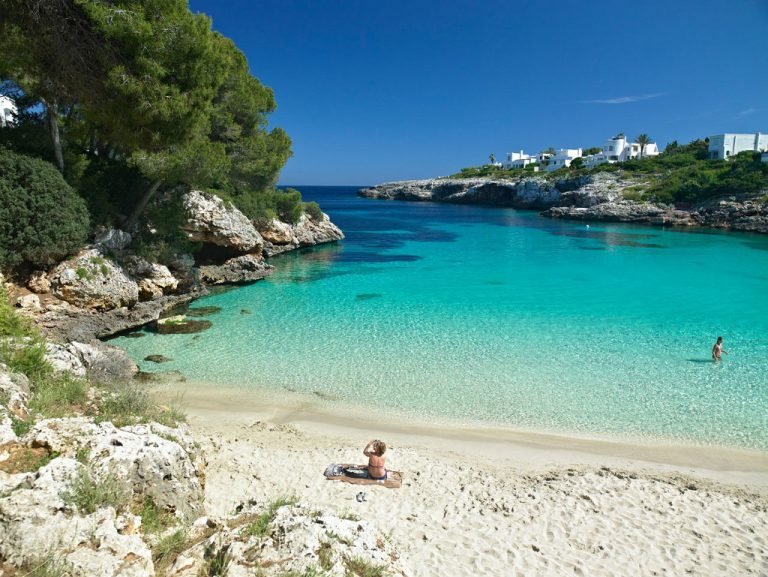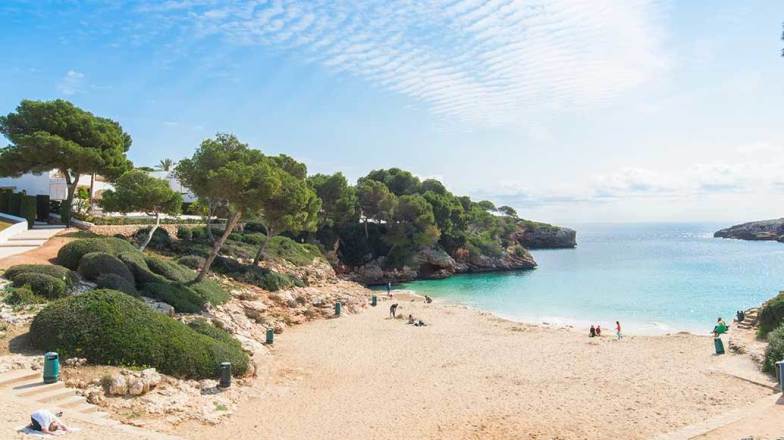 What to do in Cala d'Or
Once you have arrived from Palma airport to Cala d'Or, you will be able to do a lot of activities that will delight your group.
To begin with, this town is great for water sports. Navigate the Mediterranean on a sailing boat or discover the coast paddling in the area by kayak. In addition, you can also practice windsurfing, paddle surfing or diving, to spot some of the specimens that hide on the seabed.
Moreover, if you are fond of golf, you can practice your fade in one of the three courses in the area, since this is a common destination among lovers of this sport.
While you're staying in Cala d'Or, you cannot forget to taste arròs brut or 'dirty rice' in English, one of the delights of Majorcan cuisine. You shouldn't leave without trying one of the best-known delicacies, the ensaimada, Majorca's sweet par excellence.
Another recommendation if you spend your holidays in Cala d'Or is to make an excursion to the neighbouring Portopetro, a small town with beautiful coves and calm, natural landscapes. And if you want to go a little further, we also recommend Portocolom, where you can enjoy Cala Marçal, a little paradise on earth, or visit the sanctuary of Sant Salvador, which offers spectacular views of the village.
And remember that for your group's return trip you will have the bus service in Cala d'Or to Palma airport at your disposal, so that everyone can move comfortably and without stress to your terminal. Ask about our prices through our email or phone. We assure you that you will not regret it!